Starting a festival is no small feat as any promoter will attest to. In a frank and open interview, Rob Star of Eastern Electrics tells Festival Insights about how he has overcome venue problems...
WORLDWIDE: Today Corona SunSets, the sensational global beach festival experience, once again makes waves, this time by releasing a new web series: SunSets Sound of the Beach. Immersive webisodes, now available to view online,...
UK: In our second and final instalment of this year's Bestival coverage, we discuss the ways some of the festival's sponsors integrated their brands - from concept-driven paint parties to a gig atop a...
UK: Nozstock has just announced its vibrant and diverse collection of arts, theatre, performance, workshops and food and drink highlights taking place this summer, as the festival enters its 17th year in July. Set on... EUROPE: Ahead of the European Festival Awards and Eurosonic Nooderslag in Groningen (NL) next week, the former has released the European Festival Market Report for 2014. The data comes courtesy of the 2014 European...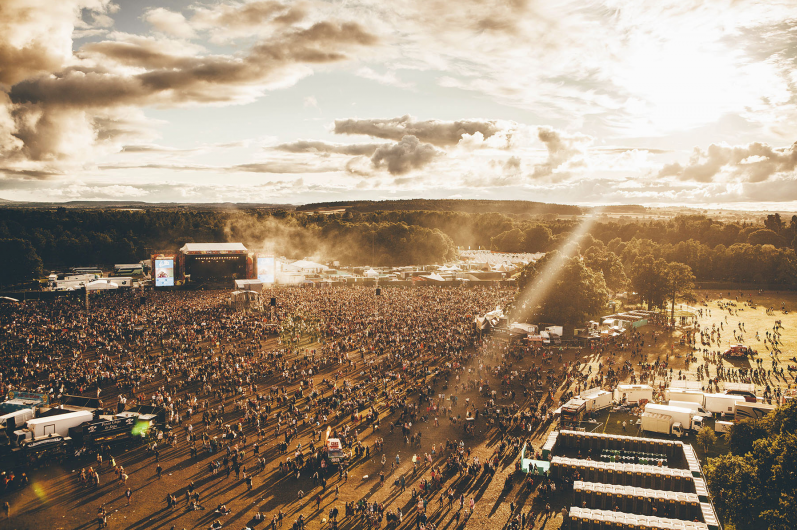 UK: Liverpool-based sound, lighting and AV supplier Adlib is celebrating a highly successful summer of festivals. Here's a roundup of a few of the highlights from this season: Creamfields Lighting The company has been involved with various...
IRELAND The iconic, 82,300-capacity Croke Park Stadium in Dublin has announced a five-year partnership with venue and event cleaning specialist Ryans Cleaning. Croke Park is the home of major events such as One Direction and...
ICELAND ATP Iceland has announced that following the sell-out of all accommodation, it will have on-site camping for the first time - on the former NATO base located in Keflavík, Iceland. The site is unusual...
SWEDEN: Where's the Music? is a new event with two purposes: One obviously being the music, and the other being a comprehensive conference program to explore subjects related to the music industry. The festival...
USA Stageline has contributed to the outdoor staging industry once again with the introduction of the SAM750, a giant concert stage which can be quickly assembled. After a spell in Canada for Osheaga last summer,...