UK: Organisers of the award winning music and arts festival LeeFest have announced their decision to take a fallow year in 2015. After a period of rapid growth the 2,500 capacity festival has outgrown...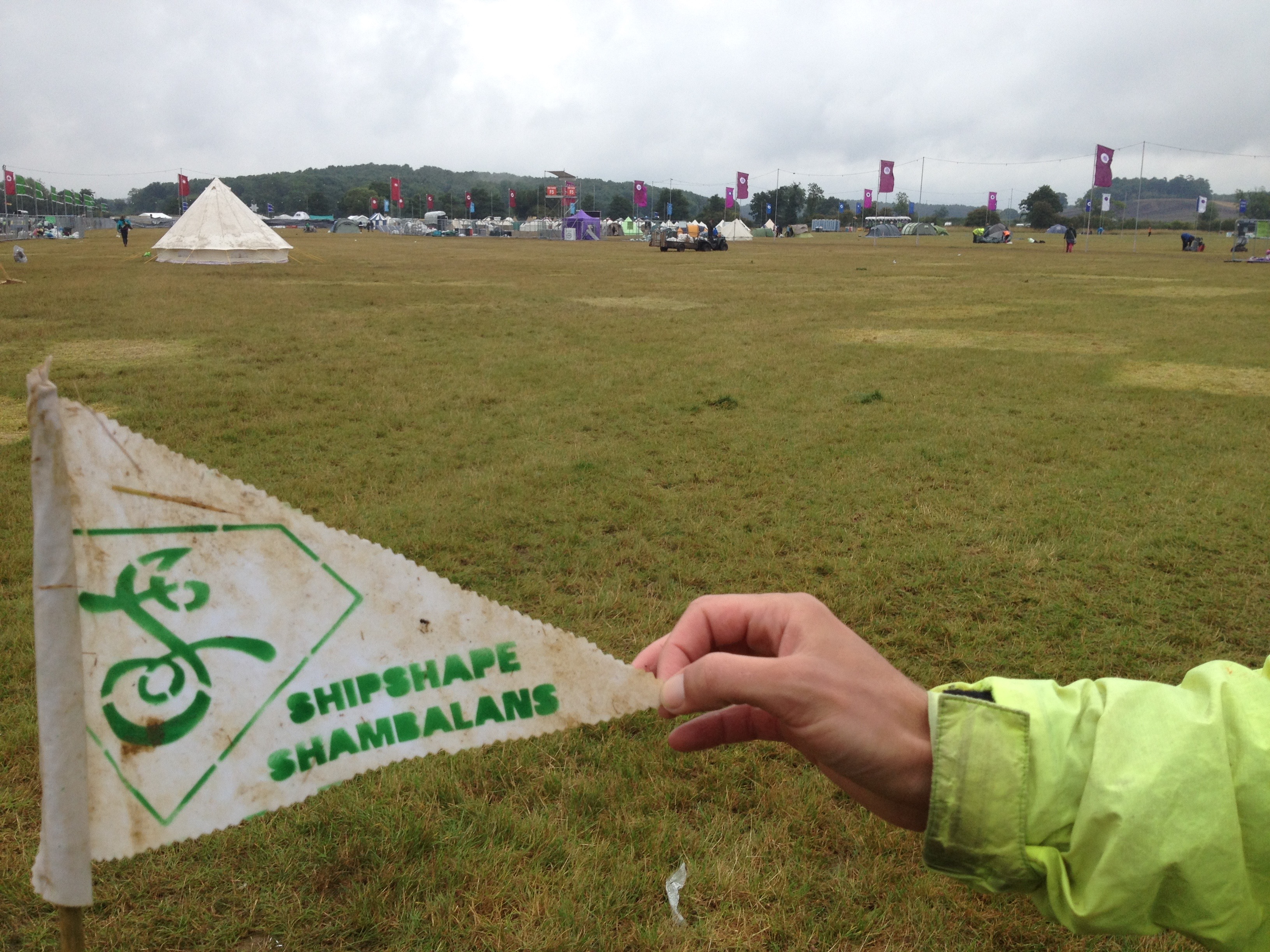 UK: Shambala organisers made abandoned tents and campsite waste a priority at this year's event, as part of their commitment to recycle 100% of viable waste. The campaign included an advance communication strategy encouraging...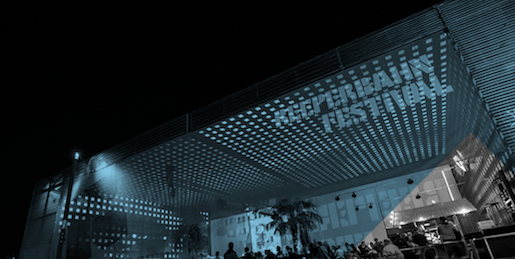 GERMANY: In the early morning hours of September 8, the western open-air stage at Spielbudenplatz on the Reeperbahn burned down, fortunately without causing harm to anyone. However, the stage has been an essential part...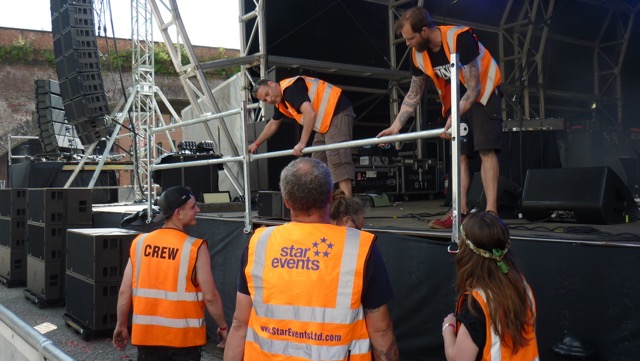 UK: Star Events is continuing its campaign to make stage construction safer with the introduction of a tool-free handrail for the downstage edge of festival / event performance platforms. Developed with an industry specialist...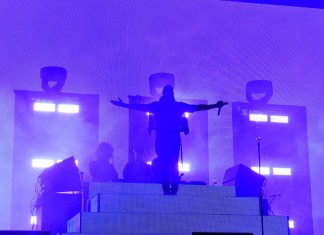 USA: Major Lazer unleashed their new live show across the two weekends of this year's Coachella Valley Music & Arts Festival in Indio, California, featuring lighting and visuals designed by Kyle Kegan of Voyage...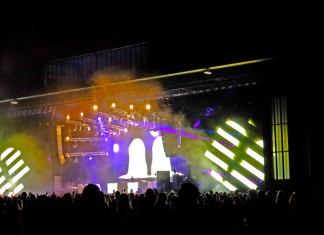 GERMANY: West London based lighting and visuals specialist Colour Sound Experiment was asked to supply lighting, LED screens and crew for the Perry's Stage at the first Lollapalooza Festival in Berlin. Perry's stage, named after...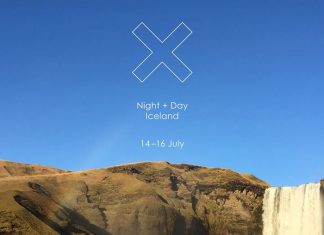 ICELAND: The xx are set to bring the latest in their highly acclaimed Night + Day series to Iceland this July. Night + Day has travelled from Lisbon to Berlin, and most recently to...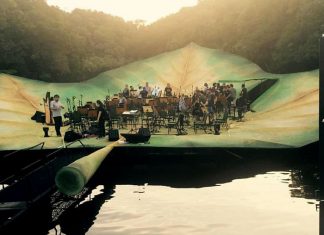 BRAZIL: K-array was chosen as the sound reinforcement for the Amazonia Live opening show, held on August 27 in the heart of the Amazon rainforest in Manaus, Brazil. To provide complete coverage for the...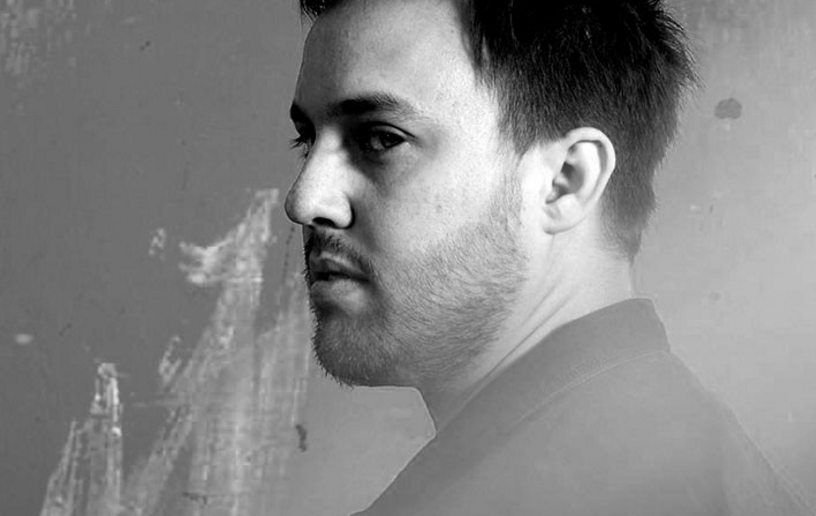 UK: Following on from last month's line-up announcement that included Nic Fanciulli, Maya Jane Coles, Nina Kraviz, Guy Gerber and Âme, The Winter Social has now revealed the second wave of acts set to...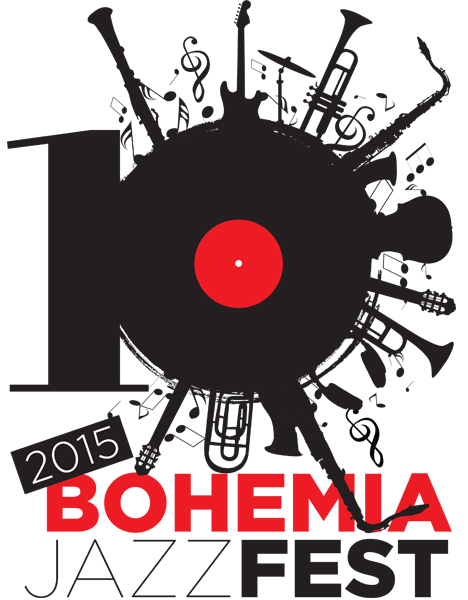 CZECH REPUBLIC: Since selling the Czech Republic's first JBL VTX V20 system to Brno-based Kletch, enabling them to service the massive Pohoda Festival at Trenčín Slovensko, Harman Professional's territorial distributor, AudioMaster CZ, has ensured...