Although festivals are giant fields of fun, they are a risky (and sometimes) fatal financial commitment for many organisers. It would explain why your average ticket price has skyrocketed to £200, as prices to...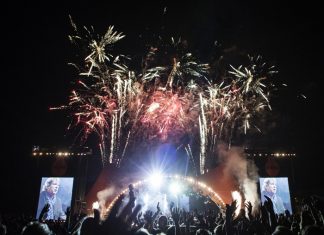 DENMARK: 'Culture jamming' activist duo The Yes Men interviewed Edward Snowden live via satellite on June 28 at Roskilde Festival. The project – in tandem with a number of satirical signs posted around the...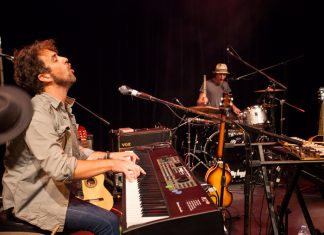 UK: Freedom Festival – Hull's urban arts festival which commemorates the city's historic links to the cause of freedom – has revealed its 2016 programme. Featuring over 200 performances taking place across the city...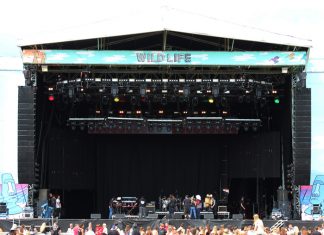 UK: Having helped establish the inaugural Wild Life event at the new Brighton City Airport festival site last year — fulfilling an idea floated by dance music specialists Rudimental and Disclosure — Capital Sound...
USA: Full Circle Productions and Basscraft are set to provide Void Acoustics sound systems to the upcoming Northern Nights Music Festival in California, which will be utilised by a unique line-up of artists and...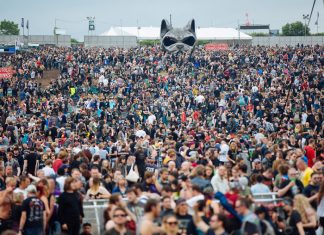 UK: NEWSUBSTANCE designed, fabricated and installed a giant dog's head at this year's Download Festival at Donington Park. Standing 6.5m high to the top of his ears the Download Dog was a commission by...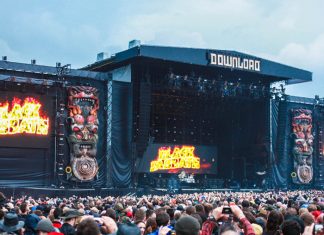 UK: Over 100 bands performed on Serious Stages in front of 80,000 rock fans from June 10 - 12, as Serious supplied staging and ancillary structures to Download Festival for the first time. The 13th...
UK: PlayPass has confirmed Standon Calling as the latest UK festival to implement its RFID cashless payments system this summer. Standon Calling, a leading UK independent festival, was the first British festival to go fully...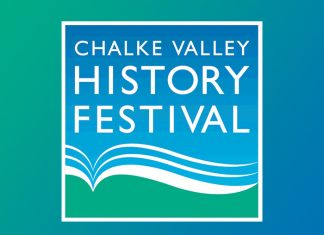 UK: The Chalke Valley History Festival has chosen Topher to manage its traffic and security for the third consecutive year. The festival, which runs from June 27 – July 3 this year, attracts tens...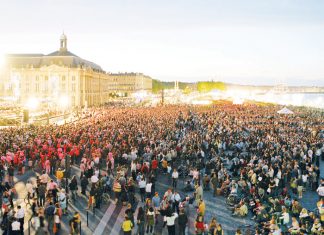 FRANCE: This year's Bordeaux Wine Festival has entrusted event technology specialist, Intellitix, to deliver innovative Tasting Passes embedded with Radio Frequency Identification (RFID) chips at the prestigious wine festival, set to take place from...