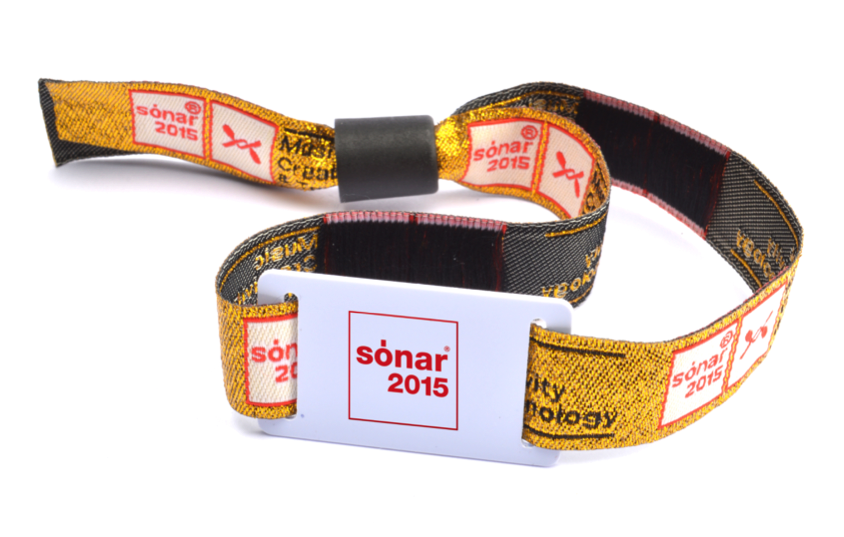 SPAIN: RFID technology from leading system integrator Glownet has been hailed a success following a 100% cashless deployment at the three-day Sónar festival in Barcelona.
Held between June 18 – 20, Sónar, one of the world's largest and most revered electronic music events, issued its revellers contactless RFID wristbands, provided by specialist suppliers ID&C.
The wristbands and cutting edge cashless system gave Sónar fans a raft of experience-enhancing benefits, from faster transaction times at food and beverage vendors, to added security through the reduction of cash on site.
The Glownet RFID system gave Sónar complete transparency over its customers' buying behaviours, detailing who bought what, where and when during the festival. The real-time reporting also enabled organisers to run promotions and boost bar efficiencies on the fly.
"The implementation of cashless solutions, thanks to Glownet, and the RFID wristbands from ID&C, was undoubtedly one of the factors that have made Sónar Barcelona 2015 a great success," said Ventura Barba, Sónar's Advanced Music Executive Director. "Glownet has great technology and excellent implementation in the field."
Festival attendees were able to reload their wristbands at any one of the 60 cashless top-up points located around the site during the event.
"Having the ability to pay for everything from burgers to bumper cars with a quick tap of your wristband, represents the future of transactions at live events. It was a pleasure to work alongside a forward-thinking festival like Sónar and see cashless technology integrated on such a comprehensive level," said Steve Daly, Head of RFID at ID&C.
"Sónar has always been one of my personal favourite festivals since a long time ago," said Scott Witters, CEO of Glownet. "An industry-leading product of both artistic calibre and innovation that always delivers unforgettable experiences. Glownet is proud to have partnered with Sónar to help it succeed in setting the new industry benchmark for the implementation of cashless RFID."
Sónar 2015 featured performances from The Chemical Brothers, Skrillex and Hot Chip.
For more information on ID&C, check out its official website.