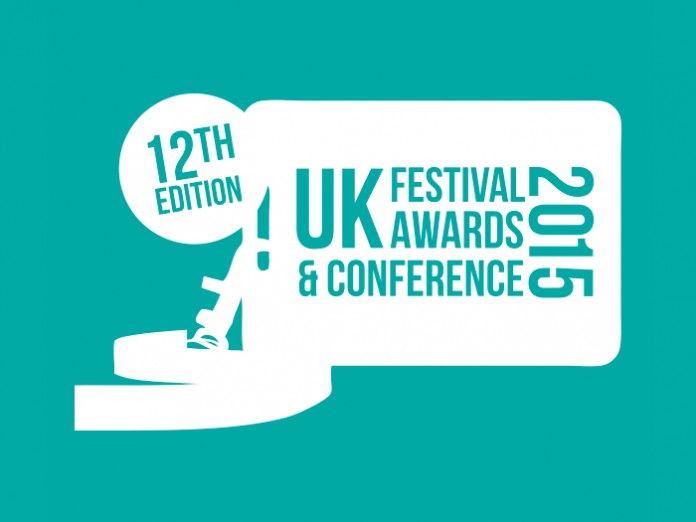 With just under two weeks remaining until the 12th annual UK Festival Awards & Conference, we're shining a spotlight on our Conference sessions and their wonderful panellists. The discussions cover the subjects of Cashless, CDM Regulations, Curation, Welfare, and Sustainability – each featuring an eclectic cast of festival industry innovators. You can read a little bit about the themes of each panel, and their participants, below:
CASHLESS RULES EVERYTHING AROUND US
10.30 – 11.30
2015 saw the advent of the fully cashless festival as a viable reality, with major international events utilising various means to eradicate the use of physical money onsite. Several festival organisers will evaluate their first-hand experiences with cashless systems, and discuss the benefits and pitfalls of each.

Featuring:
Greg Parmley – ILMC / IFF (Moderator)
Greg Parmley is the former Editor of IQ Magazine, and the current Managing Director of the ILMC (International Live Music Conference), an annual conference dedicated to the international live music industry.
Gareth Cooper – Snowbombing
Gareth Cooper is the founder and CEO of Broadwick Live, whose portfolio includes the winter sports & music festival Snowbombing, the UK Festival Award-winning Festival No.6, Electric Elephant, and the innovative brand-focussed Bacardi Triangle. Snowbombing launched a full cashless deployment at this year's event along with RFID company Intellitix.
Mark Laurie – NCASS
Mark Laurie is the Director of NCASS and has been with the business for six years. On a day-to-day basis he advises caterers, event organisers and street food traders on all areas of running businesses and events legally and safely. He also sits on a number of government panels, including the Business Advisory Group for the Food Standards Agency. At present he is spearheading the development of the NCASS Connect programme – working with EHOs and event organisers to create a food hygiene passport for businesses across the UK.
Alex Dixon – Count of Ten
Alex Dixon is Commercial Director for Count Of Ten, the group behind Y Not Festival, Truck Festival, Hevy Fest, Tramlines, and Brownstock Festival. Alex has been in the festival industry since the debut of Y Not Festival 10 years ago, having also worked in the finance industry for four years including two years in the Swiss city of Geneva. Day to day, Alex is responsible for sponsorship, bars and traders, as well as other in-house projects such as catering and glamping.
Jordi Herreruela – Cruïlla Festival
Jordi Herreruela is the Director of Cruïlla Festival, the first festival to implement a cashless system with full PayPal integration, courtesy of Playpass.
CDM REGULATIONS 2015 – A REVIEW
11.30 – 12.30
In April of this year the HSE revoked the 2007 Construction (Design and Management) Regulations and replaced them with an updated version, intending to further ensure the safety of construction projects. Have the new guidelines had wholly positive effects on the festival industry, or is there further room for improvement?
Featuring:
Andy Lenthall – PSA (Moderator)
Andy Lenthall is the General Manager of the Production Services Association, which represents companies and individuals providing technical services to live events; consulting, lobbying, pontificating, writing, talking and generally dealing with the issues that affect its members' businesses.
Steven Corfield – Serious Stages
Steven Corfield is the Managing Director of Serious Stages, a renowned supplier to the festival sector for over 30 years. Staging many of the UK's best-known independent festivals, its impressive roster includes Glastonbury, Lovebox, and WOMAD, to name a few. Serious also supplies the outdoor events industry with temporary buildings, VIP covered areas, media structures and audio masts.
Pete Holdich – Star Events
A key member of the Star Events' team for more than 17 years, Head of Structures, Pete Holdich, has worked across all the festivals in the company's front line over that period, including Bestival, Creamfields, Download, T in the Park, V North & South, and We Are FSTVL.
Gavin Bull – HSE
Gavin Bull is an Inspector of Health & Safety, currently working in HSE's Construction Division as the topic lead for construction in the entertainment and events sectors. Previously, he worked as a front line regulatory inspector across various industry sectors including Agriculture, Woodwork, Printing, General Manufacturing and Construction.
Q Willis – PRG
In his relatively new role as Head of Rigging Services at PRG, Q Willis has been focussing on developing existing customer relationships in the rigging industry and also looking for ways to promote new opportunities. Previously Willis worked as Head of Technical at The O2, opening the venue in 2007 and working on a number of high profile events.
LUNCH
12.30 – 13.30
Award winning street food specialists Guerrilla Eats will be providing a delicious lunch as part of this year's Festival Conference.
USE YOUR IMAGINATION – IDEAS FOR MORE INTELLIGENT CURATION
13.30 – 14.30
The mainstream has dried up, with major UK festivals allegedly responsible for creating a paltry five new headliners in the past decade. The market is saturated with uninspired, recycled line-ups, and so we'll be looking at alternative means of creating more unique, imaginative programmes and experiences.
Featuring:
Michael Baker – Festival Insights (Moderator)
Michael Baker is the Editor of the online B2B publication Festival Insights, and an Event Coordinator for the UK Festival Awards & Conference.
Vincent Koreman – Incubate Festival
Vincent Koreman is one of the founders of Incubate Festival, based in Tilburg, The Netherlands. His priority as the festival's Artistic Director is to create a platform for independent and innovative international artists. In addition to a music line-up that comprises a multitude of underground luminaries and unique performances, Incubate also boasts robust film, theatre, debate and arts programmes.
Tim Hubbard – Eroica Britannia
Tim Hubbard is one of the four partners behind the iconic English lifestyle and cycling festival Eroica Britannia. After completing the L'Eroica ride in Italy eight years ago he saw the potential in building a quintessentially British festival around the core cycling experience. Now in its third year as a three-day festival, Eroica Britannia has rapidly expanded, expecting to attract an international crowd of 50,000 to its 2016 event.
Alexia Higgs – Meltdown Festival
Alexia Higgs is a Producer at the Southbank Centre, London. Over the last year she has produced the Winter Festival and New Years Eve, Women of the World (WOW), and David Byrne's Meltdown Festival, amongst other projects. She was the project manager of The Rest is Noise and the summer festival in 2014, Festival of Love, and prior to this was an event manager specialising in classical music.
Nick Green – Arts Council England
Nick Green is a Relationship Manager for Arts Council England, based in the South West and working nationally to support the development of festivals, outdoor arts, carnivals and circuses. Previously he worked in East London, helping turn Victoria Park into a major festival venue and supporting festivals in Tower Hamlets, and has commissioned, produced or production managed festivals and events from Cornwall to Edinburgh working with a huge variety of artists and art forms.
Luke Bainbridge – Festival No.6
Luke Bainbridge is Head of Arts and Culture for Festival No.6. He was one of the founding editors of the award-winning Observer Music Monthly, and ghostwriter of Shaun Ryder's autobiography, the Sunday Times bestseller Twisting My Melon. He is currently working a new book called Red Planet (to be published by Constable in 2016) and his first feature film. He also works with In Place of War on festivals and projects in Brazil, Uganda, Egypt, Zimbabwe and Lebanon.
THE STATE OF WELFARE
14.30 – 15.30
The health risks associated with attending festivals are myriad, from the frequently addressed and constantly developing issues of crowd safety and drug & alcohol usage, to the oft-overlooked problem of hearing damage. With these areas in mind, can festivals be doing more to reduce the potential harm their audience members may incuite?
Featuring:
Chris Kemp – Yourope / MOM Consultancy (Moderator)
Professor Chris Kemp is known primarily for his work in crowd management and his ceaseless endeavour to make events safer. As a key member of Yourope Event Safety Group (YES), Chris has been asked to speak on many occasions across the globe on aspects of crowd safety. Having worked in the music industry as a promoter and venue manager for over a decade before entering academia, he has a wide range of practical knowledge as well as an academic underpinning to his work with Mind Over Matter Consultancy.
Alex Brooke – Peppermint Bars
In 2003 Alex Brooke co-founded Peppermint Events, formed as a joint venture with the Mint Group to deliver fresh event concepts and high quality bars at outdoor events. Peppermint now services over 40 events annually – primarily providing bars and catering services to outdoor events. It has long-standing client relationships with the likes of Bestival, Secret Garden Party and Field Day, to name but a few. Recent additions to the Peppermint client list include AEG Live and Live Nation.
Reece Miller – We Are FSTVL
Reece Miller is the founder of multi award-winning dance music event We Are FSTVL. Launched as a one-day event over the May bank holiday weekend in 2013, the inaugural FSTVL sold out weeks in advance and has maintained a consistent level of success since. We Are FSTVL won a UK Festival Award for 'Best Medium Sized Festival' in 2014, and has been shortlisted for both the same award and Best Dance Event this year.
Simon Battersby – Showsec
Simon Battersby is a Director at Showsec, having worked with the event and venue security specialists for over two decades. He has taken on a variety of posts in the company throughout that time, amassing a considerable wealth of experience and influencing the delivery of many high-profile events nationally and internationally. His responsibilities as a Director involve overseeing operations in the South and Midlands regions, as well as marketing, communications, projects, logistics and facilities.
Michelle O'Loughlin – Chill Welfare
Michelle O'Loughlin is Director of Chill Welfare, a social enterprise that provides specialist drug, alcohol and mental health crisis intervention and support services at festivals and events around the UK. She coordinates welfare services – providing information, advice and support to drug users or those considering using substances and conducts research into drug prevalence. She has spent the last five years providing welfare services at nightclubs, dance events and music festivals in Scotland and Europe. Michelle is also a National Training and Development Officer for Scottish Drugs Forum where she develops and delivers training courses on subjects such as New Psychoactive Substances (Legal Highs), Substance Use and Young People, Violence Against Women, Trauma and Mental Health.
Scott Douglas – Heineken
Scott Douglas is Heineken's Account Director for all its major festivals & events in the UK, with clients including AEG Live, Live Nation, Isle of Wight Festival, Central Catering, Peppermint Catering and Creative Events.
SUSTAINABLE STRATEGIES – MAKING GREEN FIELDS GREENER
15.30 – 16.30
As an industry we can always be doing more to leave less of a trace. An eclectic roster of ecological innovators share their expertise and ideas on how the festival industry can reduce its footprint and help audiences to do the same.
Featuring:
Chiara Badiali – Julie's Bicycle (Moderator)
Chiara Badiali joined Julie's Bicycle in October 2012 and works as part of the arts team, with a particular focus on getting the manifold stakeholders in the UK music industry on the same page when it comes to embedding environmental sustainability and best practice in their activities. Working on initiatives including EE Music, she is reaching out to help harness the sector's collective power in effecting change.
Hamish Skermer – Natural Event
Hamish Skermer is the Australian-born founder and managing director of Natural Event, the world's biggest provider of composting loos, which brings dignified and environmentally sustainable sanitation to a variety of situations around the globe. The company has provided toilets for 350 events in seven countries around the world – all based on his unique loo design.
Jacqui Reeves – FareShare South West
Jacqui Reeves has headed up FareShare South West for six years, in which time it has developed into the most successful FareShare franchise by developing new projects involving employment, education and more recently their award winning catering arm The Surplus Supper Club. Jacqui has always worked within the ethical, recycling business from running her own up-cycling design company to an organic, fair-trade juice bar. She is passionate about reducing food waste, fighting poverty and building public support to lobby government and the food industry to stop the shocking amount of good food wasted within the food and events industries.
Liz Warwick – Cambridge Folk Festival
Liz Warwick advises the Cambridge Folk Festival and Cambridge Live Trust on the environmental aspects for their 40,000 attendees, and oversees all green issues for the events. Cambridge Folk Festival was awarded an Outstanding rating in the Greener Festival Awards 2014, the highest possible honour and one of only 9 to do so globally and one of only 2 in the UK. The festival has also been shortlisted as a finalist for Green Operations in the European Festival Awards.
Chris Johnson – Shambala
Chris Johnson has extensive festival industry experience spanning a 15-year career of varied roles and contracts, fulfilling the role of Festival Coordinator for over 50 events and festivals – from small community-led events to complex multi-agency delivered events of 80,000 capacity. A regular speaker at industry events, sustainability consultant, occasional lecturer and campaigner, Chris has practical knowledge of how to implement successful green initiatives on the ground and industry-wide experience of delivering change. Chris is also the chair of the Powerful Thinking Group, the UK's think-do tank on sustainable energy at outdoor events and is also the Associate for Festivals and Events with the Julie's Bicycle team, a leading international organisation advocating sustainability in the creative industries.
All panelists are subject to change.