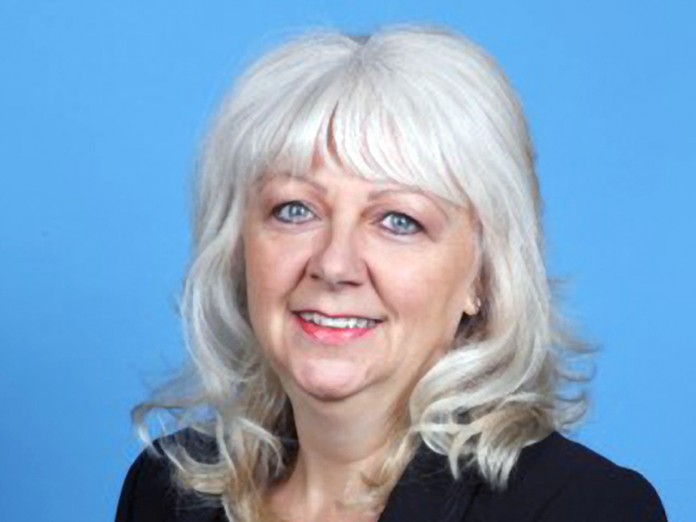 Manty Stanley is the Managing Director of TEAL Patents – the leading manufacturer of mobile and portable hand wash units in the UK. A family business, TEAL began in 1959 and since then it has fully established itself within the medical, catering, education and commercial vehicle industry by designing and manufacturing units specifically developed for these sectors.
The festival season is upon us and many mobile and street food caterers are creating wonderful delicious dishes for visitors.
Although large festivals such as Glastonbury do offer advice on how important hand washing is prior to eating to prevent illness, many visitors do not follow the guidance. Here are the four things festival food vendors must know about hand hygiene and why mobile sinks should be an essential purchase for street food suppliers.
1. Hand wash basins are a lawful requirement
All street food vendors must be aware that if separate hand washing facilities are not accessible, then they are breaking the law, which could lead to being closed down.
2. Hand sanitisers will not protect against foodborne illness
The only way to prevent the spread of dangerous foodborne illnesses, such as salmonella, is through washing hands with soap under hot running water – alcohol gels are not intensive enough.
Guidelines from the Chartered Institute of Environmental Health are clear – 'at food outlets where high-risk foods are handled, alcohol-based hand gel / sanitiser must only be used as a supplement to a fully equipped hand wash basin'.
In the last five years we have seen a rise in the popularity and quality of street food vendors with the number of registered vendors operating in the UK rising from 10 to over 1,000.
However, a report by the Health Protection Agency last year suggesting food, chopping boards and cleaning cloths tested from mobile and outdoor food vendors can be contaminated with a range of bacteria including E. coli, highlights why hand hygiene should not be ignored.
3. Boosting food hygiene rating boosts reputation
Like it or not, mobile catering has a poor reputation when it comes to hygiene. By following the best practice guidelines especially in terms of hand hygiene, street food vendors can help change the face of this industry.
By providing portable hand wash units to staff and where necessary to customers, it demonstrates care about the standard of the food served and care for customer welfare – which is essential when customer opinions can so easily ruin a business' reputation.
Having accessibility to good hand wash facilities will help any vendors food hygiene rating and provide the gold standard in hand hygiene care – washing hands under warm, running water with soap – for both staff and customers.
4. Worldwide, foodborne illnesses kill 2.2 million people annually
Every year, up to four and a half million people in the UK suffer from food poisoning caused by unseen microbes.
Although the Chartered Institute of Environmental Health cite that a mobile food operator should be not allowed to trade unless they can demonstrate hand wash facilities are readily and safely available, it has not always been logistically possible.
However, safeguarding customers against bacteria is a top priority. Where high risk foods such as raw meat are in use, washing hands in hot running water with soap is the only solution.
Due to the high risk of cross-contamination through the handling of different produce, festival food vendors need to be extra vigilant to ensure customers are not left in a vulnerable situation as germs such as E. coli have sufficient opportunities to spread.
TEAL Patents provides the ideal solution
TEAL Patents – the leading manufacturer of portable hand washing solutions – has launched the new Handeman Xtra.
TEAL Patents – who have been working with mobile and outdoor food operators for over 15 years, providing a range of portable hot water hand wash units which do not require access to mains water or drainage – has developed the new Handeman Xtra to provide better access to hand washing for mobile vendors and outdoor caterers.
Designed for the most hygienic hand wash, the new Handeman Xtra is an upgraded model in TEAL's popular Handeman range. It includes a deeper and larger bowl creating better access for larger hands and a newly designed lid allowing quicker water top-ups.
The Handeman Xtra requires no access to mains water or drainage and will hold up to three litres of clean, warm water – enough for 15 hand washes.
All of TEAL's units are available for purchase or hire and available for delivery across mainland UK within 24 hours.
TEAL is currently working with the Nationwide Caterers Association (NCASS) to raise the profile of the need for portable hand wash units for mobile food operators and the importance of a rigorous hand hygiene routine.
For more information on TEAL, please visit its official website, or get in touch here.
Bibliography
1. NCASS.
2. FSA.
3. BBC.
4. CIEH National Guidance for Outdoor and Mobile Catering.