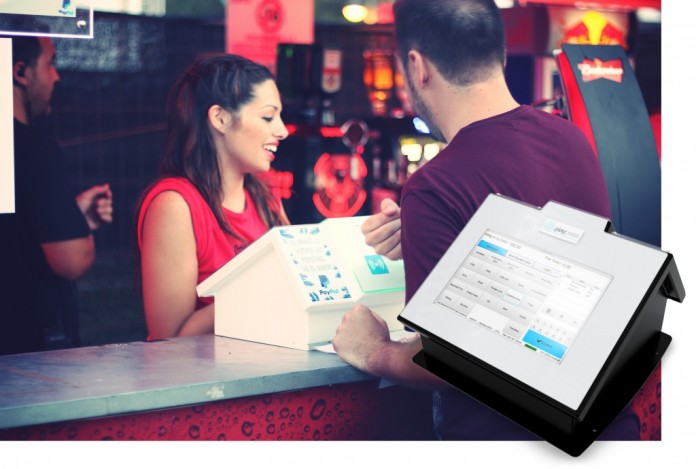 UK: European RFID solutions provider PlayPass has recruited Festival Awards founder Steve Jenner and Live Music Consultant Howard Monk to lead its expansion into the UK market.
The appointments follow a breakthrough year for the Belgium-based company which saw it successfully deploy 100% cashless systems at major live events across multiple countries including Germany (Lollapalooza Berlin, Melt! and Splash!), Spain (Low Festival and Cruïlla Barcelona), Thailand (Road to Ultra and Together Festival) and Hong Kong (Clockenflap Festival and Rugby 7's), among others.
In addition, its RFID access control system was used by all attendees at Belgium's flagship rock festivals Rock Werchter (85,000 capacity) and Graspop Metal Meeting (45,000 capacity).
PlayPass' international expansion was further underpinned earlier in the year by a capital investment of €2 million from Swiss stock-listed technology holding Sandpiper Digital Payments AG. In addition, last week saw PlayPass open its first US office in New York.
David de Wever, PlayPass co-founder and CEO said: "It's been an incredible year, and 2016 is set to be even more exciting as we invest in new markets and expand our international staff. The UK, with so many outstanding festivals, is a priority market for us going forward. We are delighted to welcome Steve and Howard onboard, who bring with them a wealth of experience, expertise and key industry relationships in this market."
Steve Jenner commented: "Whilst events across Europe have been thriving with cashless and RFID technology, these gains have been kept out of reach to UK events by a lack of robust suppliers. PlayPass' arrival now changes everything by providing a dependable, trusted and affordable way for UK promoters to access the full benefits that this technology has to offer."
Howard Monk added: "PlayPass have set the industry standard for the delivery of cashless and RFID solutions overseas and proven themselves as the most reliable and secure supplier in the market. The opportunity to provide their systems to events here in the UK is hugely exciting for us and for the market."
PlayPass was founded in 2012 by David De Wever, CEO and Dale Hofkens, CTO. Its headquarters are in Antwerp, Belgium with regional operations now spanning the Netherlands, France, Spain, United Kingdom, United States, South America and Asia.