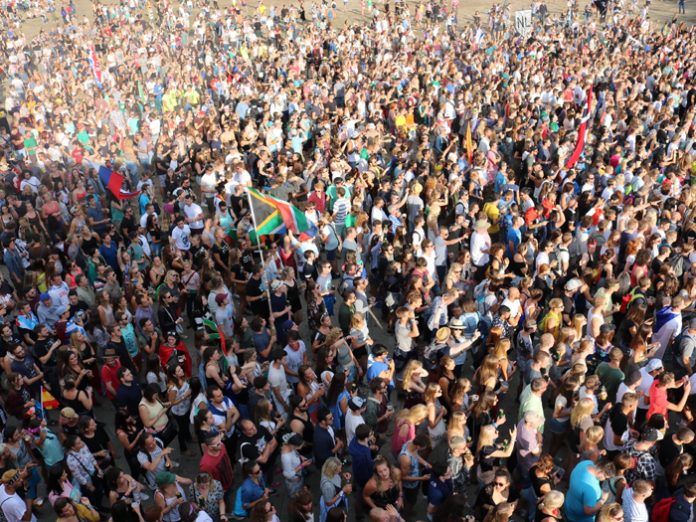 Ross Gardiner is a Scottish journalist and editor based in Los Angeles. He is the founder of Black Circle Media — a content agency specialising in festival culture, as well as the acting global editor of Pulse Radio, and the former US Editor of Mixmag.
Ross is also the chair of the AFEM's Media division, and has been working heavily in promoting drug safety and protecting music venues and festivals for the last few years. You can reach him here.
Early in festival season last year, I published a hastily written, tongue-in-cheek story for Pulse Radio imploring kids to slow down and pace themselves at festivals. The idea was to discuss drug use in a candid tone and rework much of the duller harm reduction messaging into a no-bullshit narrative that urged many of the scene's less experienced party heads to get wise and stop putting themselves at risk.
Surprisingly, that piece saw over half a million page views in six months, and the comments section became a public discussion for ravers young and old to share their words of warning. There were almost 60 comments in total, and most who engaged shared a kindred ownership over the livelihood of the scene. It felt like we had sparked a useful discourse where before there was a troubling silence. By all relevant metrics, this simple, content-driven approach worked really well.
Ask the editor of any major music publication what subject consistently drives the most traffic and they will all likely say 'drugs'. When I worked at Mixmag — a publication that has long been the vanguard of frank drug chat — we broke a story warning clubbers about the notorious UPS pills that contained almost four times the 'suggested' dose of MDMA. The engagement on that piece was staggering, and I can say conclusively that this post raised awareness across clubland that dropping one of these massive beans — or even a half — was potentially lethal.
We know from consulting the metrics of publications like Mixmag, Thump, Vice, LA Weekly, Dancing Astronaut and Pulse Radio that the scene wants to read about drugs. The fans desperately want to become more educated about the risks to ensure they don't become a statistic used to further the mainstream media's demonisation of our scene.
"What's in My Baggie?" is another example of successful content-driven harm reduction information. The independent documentary from the vigilante drug safety group Bunk Police currently has 1.6m views on YouTube and created a heated discussion about the questionable purity of 'molly' in the US festival scene. The documentary also introduced the idea of testing kits to a new generation of American ravers in dire need of substantive knowledge about what it is they're ingesting.
But 'What's in My Baggie?' is an underground production. Shrouded in anonymity and driven by the Bunk Police's vital but rudimentary testing kits, this renegade production shouldn't be where audiences go to find useful information regarding the realities of drug consumption. And with other harm reduction content sparsely spread across the dance blog space and lacking the support of established experts, the issue isn't being discussed as openly as it should be.
My company, Black Circle Media, is working on a project that can solve this problem. It's called The Drug Issue, and is an independent online 'magazine' that aims to encompass practical and life-saving information regarding drug use in the festival and club scene. The site will be beautifully designed, feature engaging editorial, short videos and rich infographics incorporating information from an industry-spanning group of experts, and supported by a wide range of promoters, publications and musicians.
We believe that by speaking the language of the club scene through an independent outlet, we can communicate the frank drug safety messaging that the industry desperately needs, and can do this on behalf of promoters that otherwise have their hands tied.
Many festivals can only take harm reduction initiatives as far as posting guarded messages on their social channels imploring kids to 'stay hydrated'. Telling kids to stay safe when using drugs makes it appear that festivals are condoning drug use, a move that can drastically compromise the public perception of an event while also affecting its insurance premiums. But muddying the language is not helping anyone.
By working with the likes of the Drug Policy Alliance, The Loop, DanceSafe, and the Association for Electronic Music, we will be bringing some of the most respected voices in club drug safety to a wide audience, and will focus on packaging their message in a way that resonates with the fans. Our writers and producers have been covering the subject of drug legislation and its relation to the music industry for several years, and in doing so have worked closely with the aforementioned professionals to get the message to the dance floor effectively and concisely.
We are actively looking for partners — both public-facing and private benefactors — to help us make The Drug Issue essential reading for the the 2017 festival season. Drug deaths are the biggest problem facing the festival community, and the enduring tragedy should make it very clear that we have to try a different approach.
We have seen the success of honest content, and we know who the most important voices are in this fight. We can translate their message to the scene, and speak on behalf of festival and club promoters that have their hands bound on an issue that greatly affects their success, their reputation, and their livelihood.
To find out more about The Drug Issue, contact Ross Gardiner.