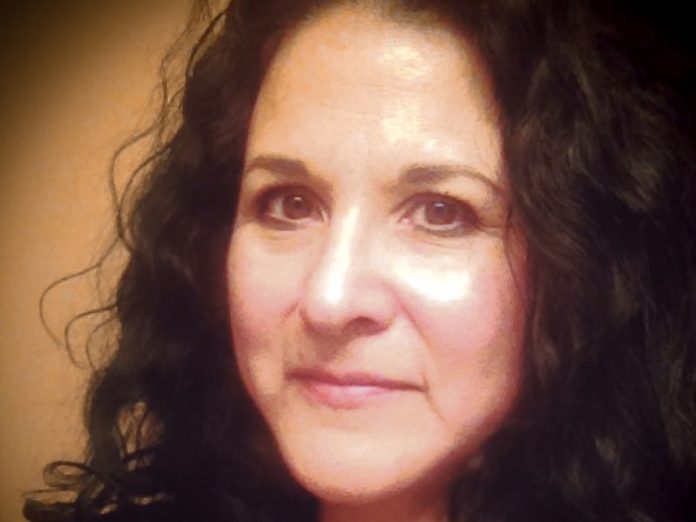 Kim Owens is the founding editor of Kaffeine Buzz, a veteran technology and entertainment journalist, and a marketing consultant with over two decades of expertise in delivering branding and content strategy services to a variety of clients. Having researched the live events industry in both the UK and US, Kim continues to publish in-depth reports, case studies, and articles on consumer behaviour and branding, event technology, sponsorships, streaming content, emerging technologies like VR / 360 and AR, and how technologies like blockchain are transforming the entertainment industry. Kim has presented her findings and led discussions on these topics at SXSW, IMFCON / XLIVE, Canadian Music Week, NAB, Digital Hollywood, FestForums, SBA, and General Assembly.
It was the fall edition of the Digital Hollywood conference here in Los Angeles, which gathers a large number of industry leaders in music, film, VR & AR, technology, and journalism, to discuss all facets of the business of entertainment.
I was invited to moderate the panel, 'Live Stream of Music Festivals and Concerts: Brands, Bands and New Technologies', sharing the stage with Raymond Roker, Head of AEG Studios; Brian Anderson, Global Music Sponsorships Lead for YouTube; John Petrocelli, founder and CEO of BulldogDM; Eddie Vaca, CEO of AmpLive; and Marc Scarpa, Executive Producer / Director of Simplynew.
All the people on the panel had years of knowledge and experience in the world of live music and technology. For this panel, we discussed how the two industries have evolved over the years, merging together to deliver better experiences for music and festival fans while offering new ways for major brands to connect with people.
Advertising Upheaval Leads to Brands to Music Sponsorships
There are a number of growing trends that impact the content, advertising, and entertainment sectors, so let's start with a few insights and statistics.
In the US, the music industry as a whole is worth $17.2 billion, according to PwC – an increase of 11% since 2012. Despite the increase in revenue generated by music streaming services like Spotify, with major labels benefiting the most from that channel, it is only 18% of the pie in comparison to live music ticket sales, which account for 43%.
Brand sponsorships have also increased their spending in experiential marketing, including their investment in festivals, tours, and music-oriented campaigns across the globe, with US spending reaching over $2 billion.
This coincides with the continual disruption of the traditional channels and ways brands have used to reach consumers. Adblocking use is at an all-time high at 615 million devices worldwide. TV networks, desperate to retain viewers, are shortening their commercial breaks and resorting to 6-second TV ads versus the standard 30-second spot. Cable and satellite companies which air those TV commercials continue to lose traditional subscription customers as cord-cutting and cord-never statistics rise, quarter after quarter.
These shifts in traditional brand advertising and marketing methodologies are central to the conversations Petrocelli has with brands on a daily basis. His live streaming agency, BulldogDM, has optimised numerous live stream experiences in partnership with promoters, from SXSW and Bonnaroo, to Coca-Cola and Vive Latino, and American Express OnStage.
"Live streaming is kind of a tonic, we believe, for some of the three major problems that brands are facing," he said. "You see those numbers. 615 million on devices. So now some of this ad inventory is not even making it to people on their connected devices."
Along with cord-cutting, Petrocelli also brought up the issue of brand safety, which has plagued the ad industry since last year. "You're putting your content up next to things that you can't control, you don't know what it is. It's objectionable fake news. Inflammatory. Something you wouldn't want your brand associated with."
Live Streaming's Cultural Advantages Draw Fans and Brands
For brands seeking to combat those roadblocks to direct consumer engagement, more see live streaming and experiential music events that deliver reach, engagement, and metrics as more a effective spend of their ad and marketing budgets. Petrocelli said: "Consumers today want to have this collaborative, participatory experience. What we've noticed, just in this past year, are brands reallocating traditional spends and billing it to things like a concert, a festival, a performance, product launch, a movie premiere. This is how they effectively engage a consumer."
The metrics are hard to deny. There is no comparison when you take that six-second TV ad, which was moulded after Snapchat ads in order to appeal to younger audiences, against upwards of 60 minutes of viewer engagement time for live streaming of festivals and concerts. "They're also engaged with the brand presenting the video experience to them. There's all kinds of optimisation tactics you can take to really drive that engagement time deeper," Petrocelli explained.
Roker, who's been in the content space for over two decades, from his time as founder, publisher and creative director of youth culture and music for URB Magazine, to Head of Coachella's webcast for Goldenvoice, explained how all these factors led AEG to launching the Studio in April of this year.
"The reason for what we're doing is there's an intersection of brands and live event culture that's very exciting," he said. "We're trying to kind of be that matchmaker; bring those stories to life."
The role of AEG Studio is to tap their knowledge of music fans across the globe, those citizens in a society of limited attention spans, and weave the right brands into the delivery of music experiences. Reflecting on his own time watching an ACL broadcast, he said: "I stayed glued. And that's so rare these days, you know? I think music still does have that place. It's still one of the biggest draws. It blurs lines geographically, culturally, language-wise, and everything. I think there's a lot of space there to iterate that at-home experience as well."
Anderson, who has worked with both Petrocelli and Roker on past live streaming brand sponsorship activations, given YouTube has been the de facto standard live streaming platform for festivals and concerts, shared that in today's state of content overwhelm, the average person has more ways than ever to binge, stream, and watch content of all kinds. "When a brand is looking to launch a new product or release a new message, they need to find something that's going to create a moment," he explained. "I think that's one area where live streams can really shine. It's a cultural moment. People come. Live really satisfies that need for brands to find moments to attach to."
For part two of this article, please click here.
Please feel free to connect with me on Twitter, LinkedIn, or via email.