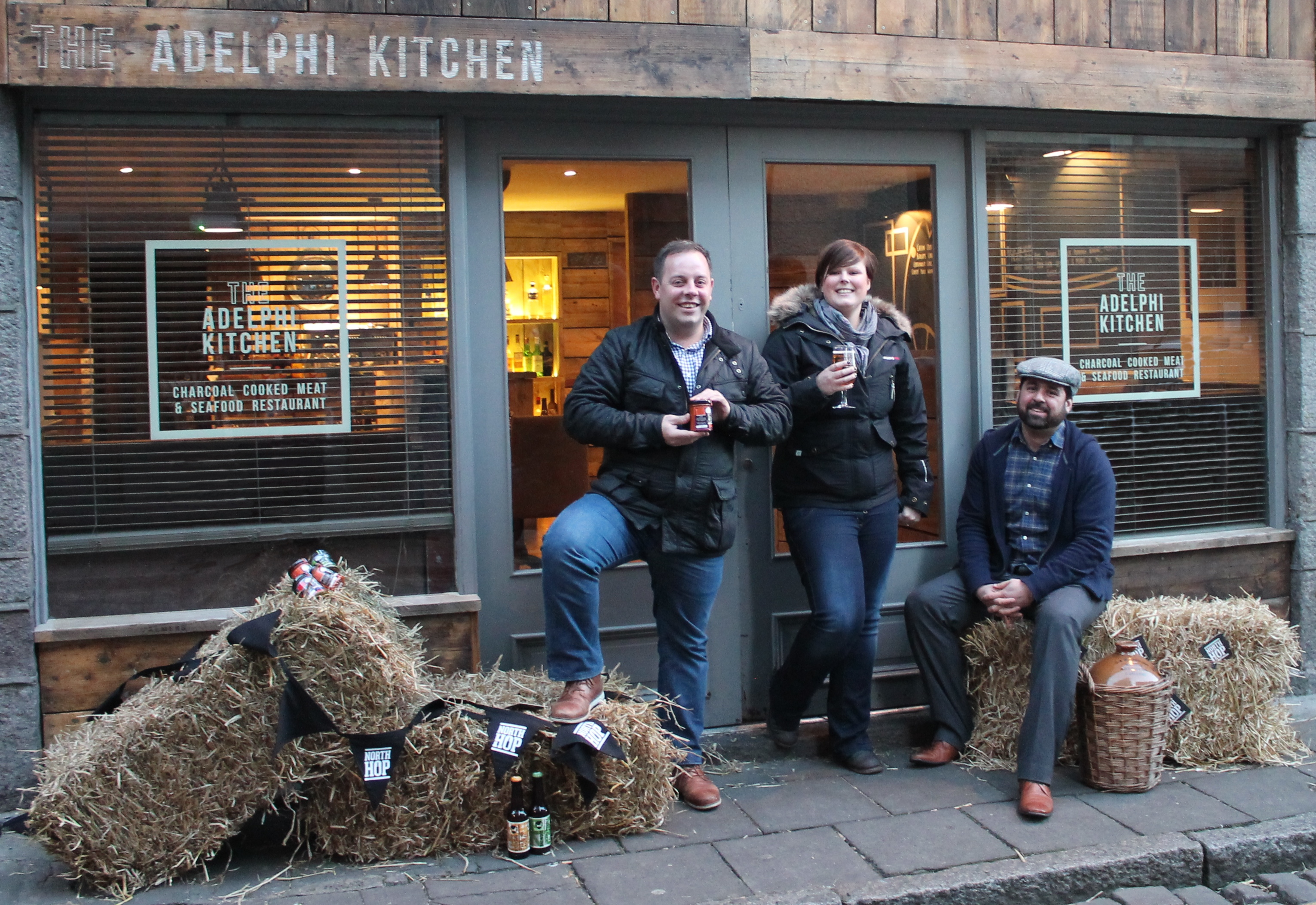 UK: Following the success of Inverness' North Hop craft beer festival, a new incarnation will take place in the heart of Aberdeen on April 11 at The Lemon Tree.
The festival, which has just over 600 tickets available for festivalgoers, is set to boast a number of Aberdeen-based and Scottish exhibitors celebrating craft beer, artisan gins, creative cocktails, independent music and a selection of street food vendors.
Exhibitors for North Hop Aberdeen from in and around the Granite City will include Adelphi Kitchen, 10 Dollar Shake and BrewDog. Scottish exhibitors will feature Williams Bros Brewing Co, Windswept Brewing Co, Cromarty Brewing Co, Thistly Cross Cider, Stew n' Drew's ice cream, Aye Love Real Food and Edinburgh's Fresh Revolution.
Festival organiser Michelle Russell, said: "I am delighted to be taking an element of the Inverness festival, North Hop, to Aberdeen to give people a taster of what the main festival provides.
"It has been a lot of work organising not one but two festivals for 2015, however, I am extremely excited to see how the Aberdeen market reacts to the festival. The city has a small craft beer 'triangle' with a handful of pubs dedicated to craft beer. I want to give craft beer enthusiasts a taste of something different and I think North Hop Aberdeen will definitely tick all the right boxes for them.
"This year we celebrate the Year of Food and Drink in Scotland and events like this are exactly what Aberdeen needs. With the success of North Hop, North Hop Aberdeen has already been deemed as a must attend event and with a number of limited tickets available I can't urge people enough to buy them sooner rather than later because once they're gone, they're gone."
Director and executive chef of Beetroot Restaurants Ltd, Chris Tonner, commented: "From the moment I received the e-mail from Michelle I knew North Hop was something I wanted to get involved in. We are building our own custom BBQ shack and taking our food to the people in 2015, so the beer festival will be the perfect platform for us to deliver the Adelphi Kitchen's style."
North Hop Aberdeen will run over two sessions, one taking place from 12 noon until 6pm on April 11, and the other from 7pm on April 11 until 1am on Sunday April 12.
Tickets are priced at £15 for the Saturday daytime session and £15 for the evening session. All tickets are subject to booking fees.
For more information and to purchase tickets visit The Lemon Tree website www.aberdeenperformingarts.com/events/north-hop-aberdeen or call the Box Office on 01224 641122.