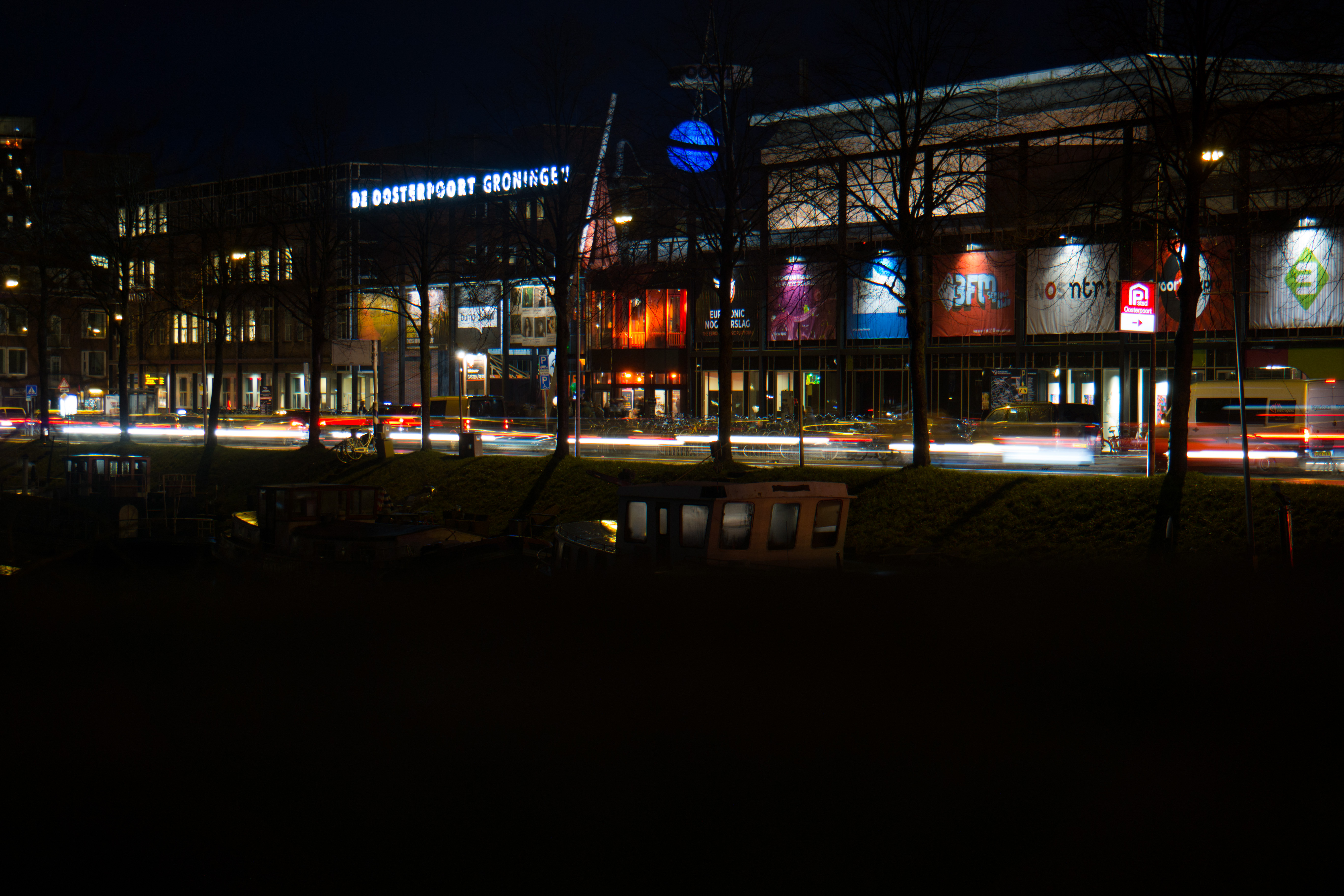 NETHERLANDS: Groningen's De Oosterpoort hosted two prestigious, simultaneous industry events from January 13 – 17: The European Festival Awards and Eurosonic Noorderslag. The former celebrated the achievements of many of the European festival circuit's greatest innovators and pioneers, whereas the latter showcased emerging talent and held comprehensive conferences on issues pertinent to the festival and music sectors.
Punctuating the spaces in between the Ben Challis-hosted Awards were intense performances from Danish electro-pop sensation MØ, the UK-based tour de force Jack Garratt, and Norwegian singer-songwriter Aurora Asknes.
Despite how incredible these acts were, none could hope to match the preternatural $wagger of The Illegal Terms – a one-time-only convergence of Challis himself, OpenAir St.Gallen's Christof Huber, IVS' Steve Jenner, Pohoda Festival organiser Michal Kaščák and Green Events Europe's Holger Jan Schmidt. I'm sure their landmark renditions of The Ramones' 'Blitzkrieg Pop' and The Clash's 'I Fought The Law' will make the originals obsolete in the same fashion as Jimi Hendrix's 'All Along the Watchtower', Johnny Cash's 'Hurt' and Miley Cyrus' 'Smells Like Teen Spirit'.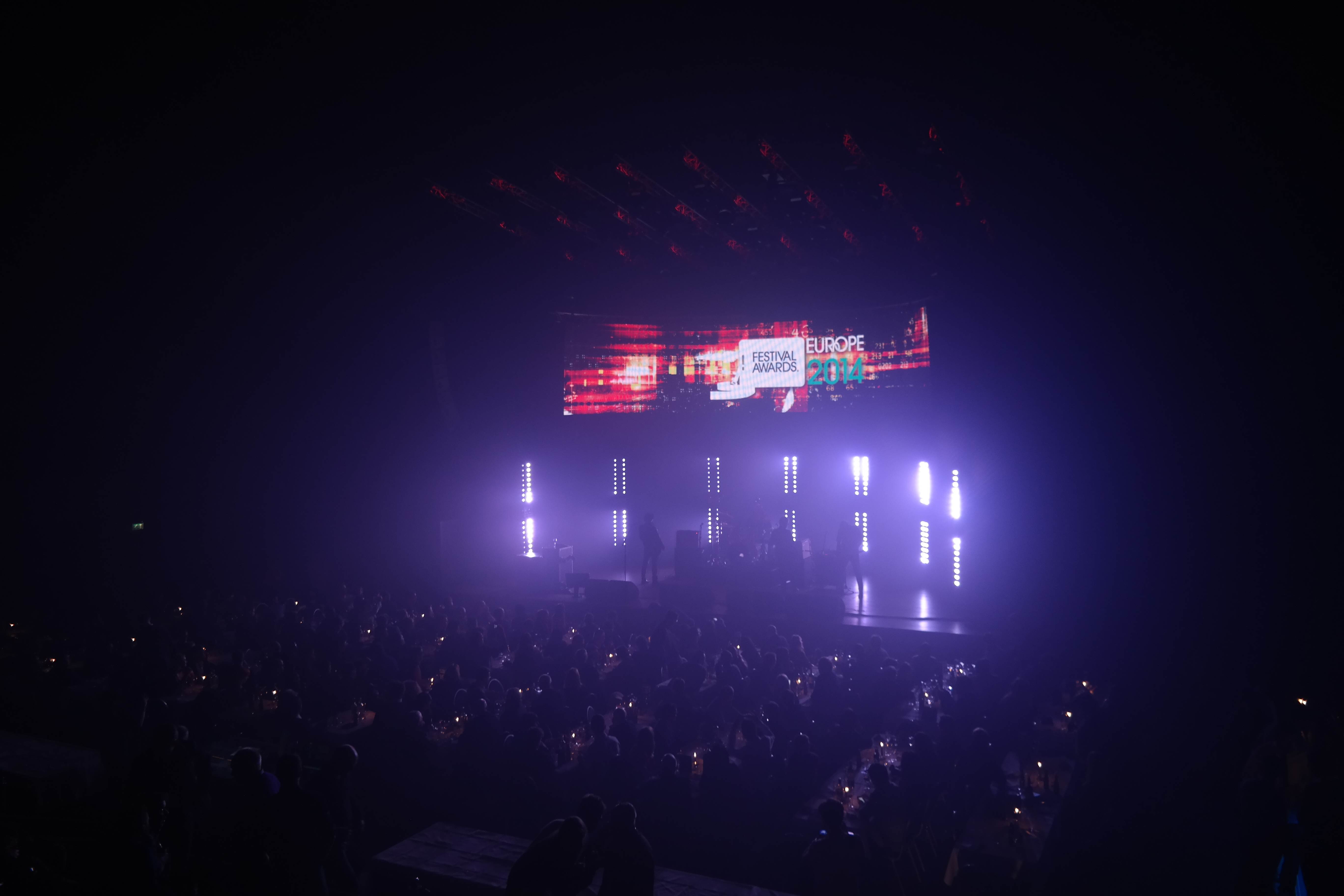 The full list of winners at the European Festival Awards 2014 can be perused here. Melvin Benn deservedly received The Lifetime Achievement Award for his organisation of Reading & Leeds, Latitude, and Berlin Festival, amongst many others.
Oblivious to the fact that Benn sits on Wembley Stadium's Board of Directors, his tablemates had apparently insulted the state of said venue's pitch just before he came up to accept the accolade. Opening with a jab at said tablemates / tablenemeses, his acceptance speech was an earnest and often-humorous one, offering an honest appraisal of what the Award meant to him.
Festival Awards / Insights' Tom Lawson and I managed to bump into Benn later that night, after a clinically insane amount of free Vestrock beer (we had at least two each). After congratulating and thanking him for booking both Run the Jewels and Refused for Reading & Leeds 2015, I managed to get a photo of Tom and Benn. Tom – who had won Snack Media's 'Best Dressed' competition earlier in the night (according to himself) – had misplaced his opulent bowtie, so I had to Photoshop it back on. Poorly.
Kádár Tamás and Berta András of Hungary's Sziget Festival were understandably thrilled to receive the title of 'Best Major Festival' for the second time in three years, stating that: "It's very special for us to win this award twice in such a short period. It shows that we're on a good track, especially because this was the people's vote."
Similarly elated to have received an award was Anna Kopaniarz, Head of Booking for Poland's Tauron Nowa Muzyka Festival, whose Hyperdub-curated stage alone justified the event winning 'Best Small Festival' (in my eyes at least). Kopaniarz told Insights that: "Our festival doesn't want to grow any bigger, the idea is to be boutique. We consider Tauron a gathering of family and friends as much as a festival."
After a two-year break the festival returned to its original home of Katowice's Silesian Museum this year, and Kopaniarz stated that "it was our location that won us the award, I'm sure".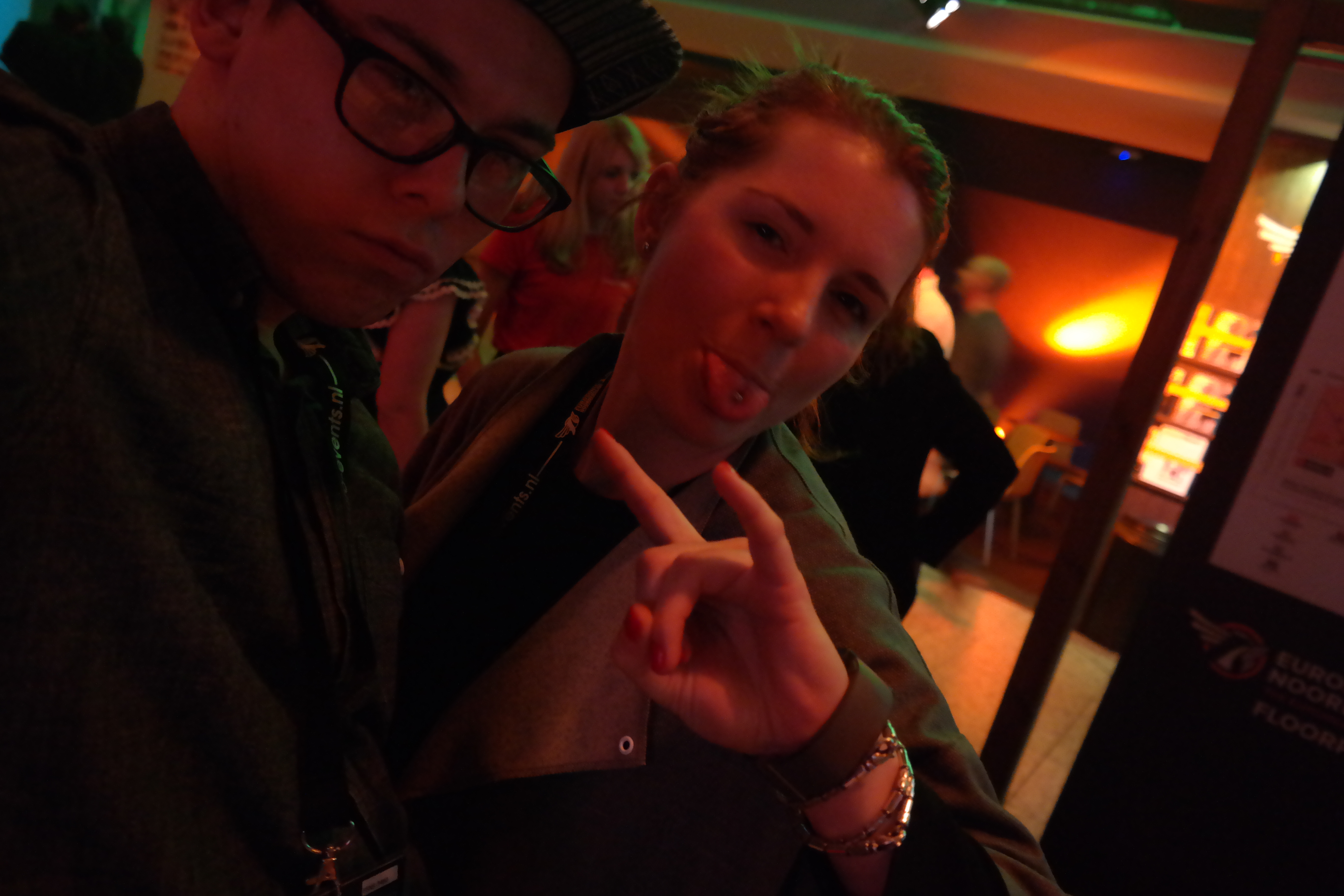 The following day at Eurosonic I met up with Gwenaël Le Bodic, Chief Executive Officer of Greencopper, whose official, bespoke Eurosonic app allowed us to check out some of the great acts around Groningen, like Binkbeats, Godblesscomputers, and Sekuoia. It's the first festival app I've actually used, which hopefully speaks volumes.
The feature set included a constantly updating timetable that not only showed when and where acts were currently playing, but included artist bios, social media integration, and allowed for the creation of custom line-ups and playlists. Gwenaël was most excited about the app's 'Recommender' feature: "With our recommendation engine we create music taste profiles for users, and suggest similar acts they may want to check out at the same festival. That means we've gathered a very good understanding of what people do like. We want to go further and work with more festivals, so that we can expand and improve our system."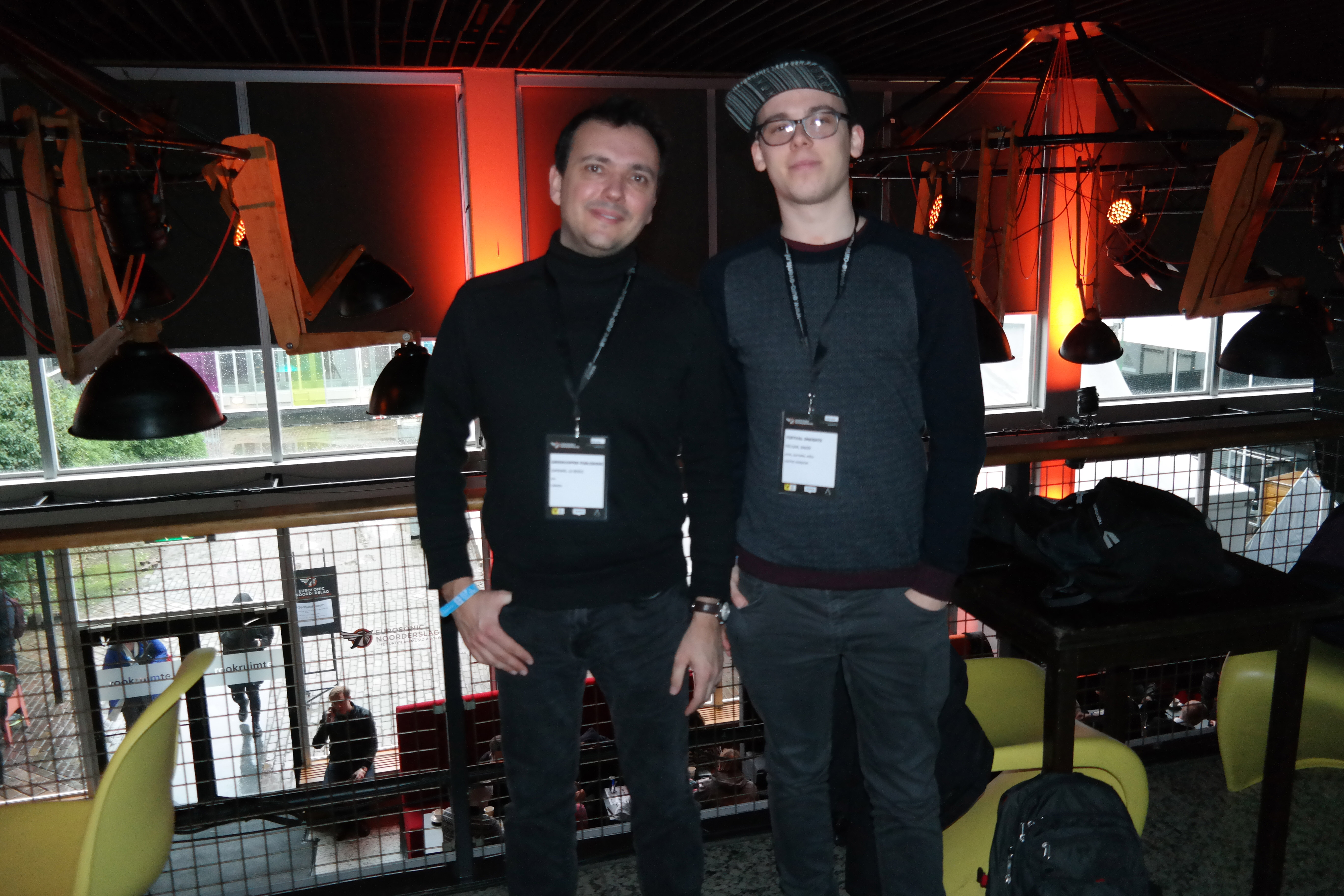 Five years after launching their first app for Pop Montreal, the 25-strong Greencopper team already works with over 200 festivals in 22 countries. They plan to release a new project called 'goLive' in the near future, allowing festivals to use Greencopper's existing framework to develop their own apps in an intuitive – not to mention cheaper – manner.
Before Tom and I made our customary sprint for flights back, we met with Cees Murling – Managing Director of Mojo Barriers – who was kind enough to let me attack his products with a crowbar.
Above is the new High Fence that Mojo deployed at Brisbane's G20 summit, consisting of 1m wide and 2.4m high sections of reinforced aluminium barrier – the standard crowd control equipment from Mojo's product range. Thanks to the transparency of its Polycarbonate upper section, security personnel can have uninterrupted views of surrounding areas, and the durability of the high impact resistance material means that it can easily withstanding destructive attacks. I couldn't take the thing down with a crowbar, so I'm assuming it's also atomic bomb-proof. Don't quote me on that though.
Also on display from Mojo was their Intellitix RFID-enabled Gatekeeper access gate. Audiences scanned their RFID wristbands, passing through a four-gatekeeper system on the way into the 700-capacity temporary 'Cathedral' concert venue. Mojo's project manager Jasper Caldenhoven liaised with the Intellitix technical team leading into the global launch to achieve the seamless integration of their software and scanning technology into the Gatekeeper.
Tom and I also tried out the Barrier Load Monitor System (BLMS), developed by Mojo Barriers to quantify and record the crowd pressure exerted on a barrier line in real time, by measuring crowd pressure on specific barrier sections fitted with pressure sensors. As a result of the knowledge acquired about the actual pressure applied by the crowds, potential health and safety issues can be addressed earlier, and barrier configuration and even site layouts redesigned for subsequent events. The system determines 'hotspots' in audience pressure that potentially allows crowd management teams to plan and react swiftly to situations as they develop. Here's Tom and I breaking the all-time hi-score.