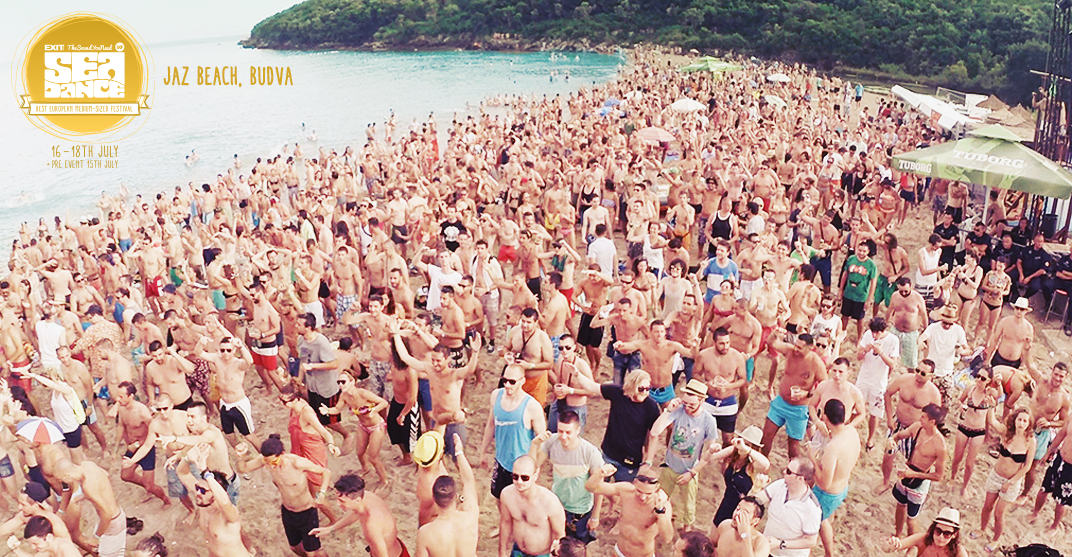 MONTENEGRO: Following last week's Best Medium-Sized Festival Award win for Sea Dance at the European Festival Awards, it has been revealed that the event will be partnering with London-based media company AEI and its global music brands UKF and TheSoundYouNeed. The team behind Exit Festival's success will be working with AEI across the planning, artist line-up, ticketing and marketing of their beach event that is a part of 10-day Exit Adventure package that begins at Exit Festival in Serbia.
Founded originally as YouTube channels both UKF and TheSoundYouNeed boast impressive fan engagement figures, with masses of experience in electronic music events in UK, US and across Europe. This partnership will present Sea Dance to an even wider global audience. TheSoundYouNeed is one of the fastest growing music brands in Europe, amassing over 2.5 million YouTube subscribers over the past two years. Representing the best in bass, UK house, future garage, lounge music, hip-hop, minimal and more, the carefully selected tracks receive well over 1 million views each from the hyper engaged audience, and has become a sonic sanctuary for electronic dance music.
UKF has almost 9 million subscribers across its network, almost 2 billion views, and a champion of electronic music's most talented, creative artists online and live; the brand is trusted by a huge international audience. The first channel of its kind to hit over one billion views and win two prestigious Google Gold Play Awards, UKF's position and globally renowned brand excels at video content, global events, best-selling compilations, podcasts, merchandise and ticketing.
Exit CEO, Dušan Kovačević commented: "The collaboration on Sea Dance Festival will build upon the solid relationship we have formed working with AEI and UKF over the past years. We both believe that this will develop into a long-term partnership which will further raise Sea Dance as part of the Exit Adventure, the most unique festival experience in the world. For the fans this means a 10-day adventure starting at the medieval fortress of Exit festival and continues on to Sea Dance at one the most beautiful beaches in Europe".
Jenni Cochrane, AEI's head of events and tours said: "We have been heavily involved in Exit Festival in Serbia for the last two years, and it is great to be able to bring all our successes from that experience to this partnership for Sea Dance Festival. We are incredibly excited to make this festival a truly memorable weekend for our fans".
Following on from the Exit Adventure, which kicks off at Exit Festival in Serbia from July 9 – 12, this summer's Sea Dance Festival will be held from July 16 – 18 at the gorgeous Jaz beach near Budva, Montenegro, with a special event happening on the July 15.
Tickets for Sea Dance are on early sale at 44£ (54€) + b/f and can be purchased here. For those who seek to experience the whole Adventure and save up to 40% with both Exit and Sea Dance included, can buy joint ticket at 105£ (130€) + b/f. Plenty of additional options for packages that include travel and accommodation options with more info can be found here.