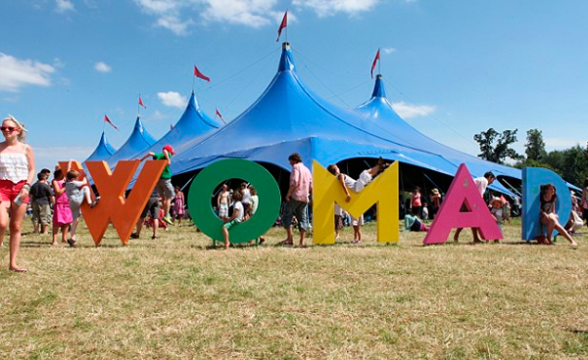 CHILE: WOMAD will take place in Chile for the first time in 2015. Sinead O'Connor will headline the three-day open-air world music festival, set to take place in the Recoleta District of Santiago in Plaza La Paz from February 13 – 15.
Over 100 international artists from 42 different countries took to the WOMAD Charlton Park stages last year. This year South American music aficionados will be able to experience a musically adventurous selection of performers. Artists from all over the world will travel to South America to present the best music straight out of Africa, Europe and Latin America.
Twenty five years since her last visit, Irish singer-songwriter Sinead O'Connor will return to Chile, alongside artists such Systema Solar [Colombia], Novalima [Peru], Brushy One String [Jamaica], Yusa [Cuba], and the likes of Mahotella Queens [South Africa], Chad Diabo [Canada], Vox Sambo [Haiti].
O' Connor said: "There is so much to look forward to – being back in Chile again and playing at the first WOMAD festival there! I can't wait!"
Chris Smith, Director, WOMAD International, said: "It's an exciting first step into both a country and a continent that WOMAD has never visited before; a continent that has a rich musical and cultural history where we hope to discover new talent and bring the very best music from around the world to an enthusiastic audience."
WOMAD Chile will also feature a range of the on-site activities for which its international counterparts have become renowned, including the Corazón de la Chimba tent, a unique audiovisual experience directed by Martin Erazo of renowned installation art collective "La Patogallina", and visits to the Cementerio General de Santiago.
In addition to these unique experiences, WOMAD Chile will offer a range of free workshops for all ages, introducing festival-goers to dance, arts, crafts and cuisine from both the local region and around the world.
The Recoleta festival will also, in partnership with the Recoleta municipal government, honour WOMAD's commitment to minimalising its environmental impact, with more than 200 recycling points inside the festival area alone.
All Chile ticketing details can be found here.