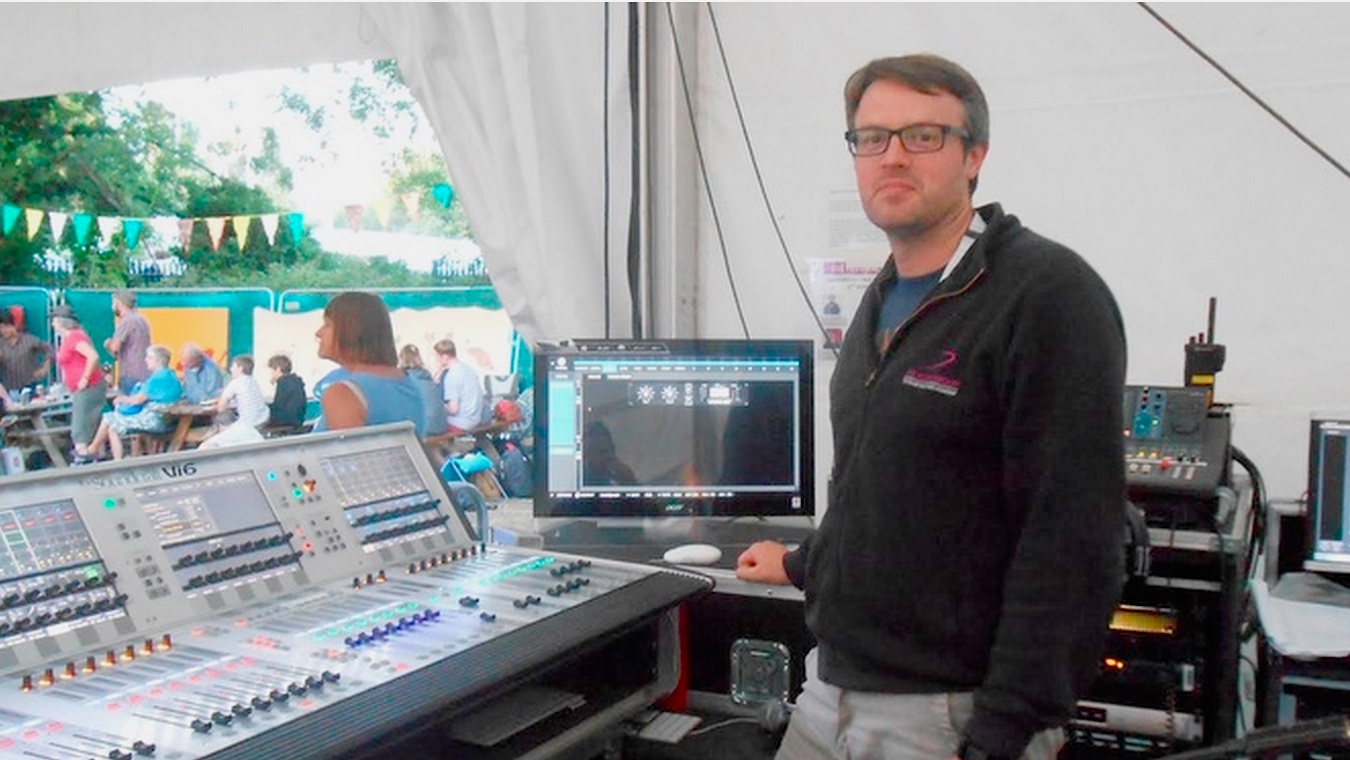 UK: The Cambridge Folk Festival – one of the longest running folk festivals in the world – recently celebrated its 50th anniversary, drawing an audience of approximately 10,000 people. Taking advantage of this historical occasion, SSE Hire provided Harman Soundcraft Vi6 digital consoles for the main and second stage, while also using the Soundcraft Realtime Rack on the second stage.
The result of a unique collaboration between Soundcraft and renowned plugin manufacturer, Universal Audio, the Soundcraft Realtime Rack brings industry-standard UAD studio plugins to the Soundcraft platform.
Connecting to Vi Consoles via Optical MADI, the Realtime Rack hosts Universal Audio's authentic hardware emulations and award-winning UAD plugins. Each Realtime Rack unit processes up to 16 channels of a MADI stream and up to four racks can be cascaded together to provide a maximum of 64 channels.
"The Realtime Rack offers 74 plug-ins, all of which are designed and produced by UAD," said Richard Watts of SSE Sales. "The great thing about UAD plugins is that every single one is signed off by the original outboard unit manufacturer. This ensures that each one is as close to the real thing as possible, making them some of the best plugins on the market."
"We had a request from FOH engineer Jesse Godolphin to supply a Realtime Rack for use with the Soundcraft Vi6 at Cambridge Folk Festival," Watts continued. "SSE Hire once again supplied the PA systems for the festival and Jesse was looking after FOH for the second stage, a role he's had since 2007."
Already a fan of UAD plugins, Jesse Godolphin expanded on his choice of the Soundcraft rack: "I was using a Vi6 for Cambridge so when Soundcraft launched the Realtime Rack, I thought it would be ideal for the festival." Godolphin was certainly not disappointed: "I have mixed FOH at Cambridge Folk festival for many years and I can easily say with the UA 1176LN plugin I got best the vocal sound ever."
Godolphin found the unit user friendly: "I was very impressed with the ease of which you could select and recall compressors, effects and EQ. Navigating around the software was very easy and intuitive. A very handy function was the Harman HiQnet software, which linked the Vi6 to the Realtime Rack. With HiQnet I could recall and store snapshots just on the Vi6, which was very handy for quick changeovers. Patching MADI inserts was very quick too, as I could have 16 plugins ready patched across the Rack MADI stream and then assign them to any channel. Copying and pasting plugins on the fly was very easy too."