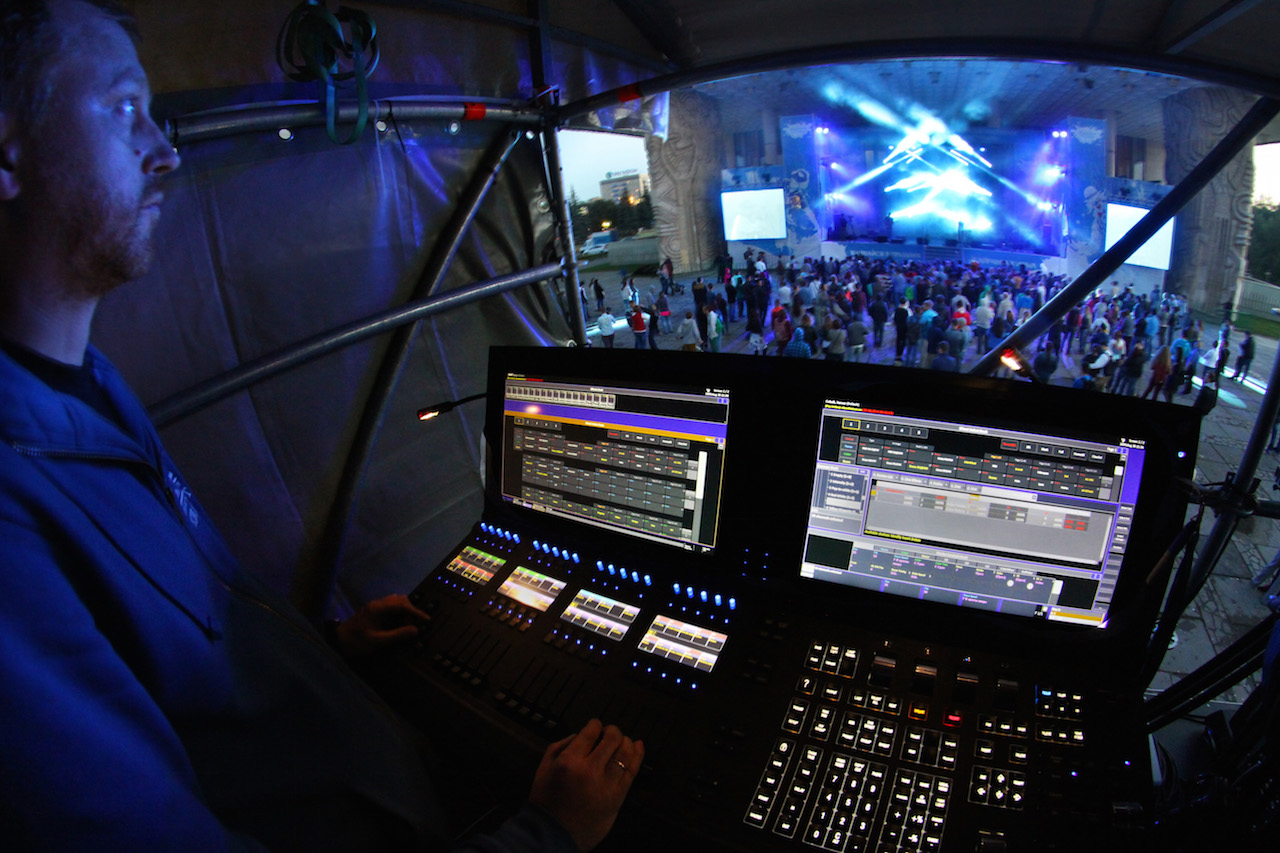 RUSSIA: Every year, farmers, milk lovers and music fans flock to Ufa – the dairy capital of Russia – to celebrate the Milk Music Festival. Festival-goers can learn about the dairy industry, interact with farm animals, take a spin on amusement park rides, and – of course – enjoy locally sourced dairy products. One of the biggest draws to the festival is an open-air stage featuring folk singing, dancing and musical groups. This year an ETC Cobalt 20 desk controlled the lighting for the performances.
The Cobalt console was supplied by Kilowatt Rentals and Staging, who thought the desk's exceptional busking capabilities would be perfect for the Milk Media Festival. It controlled a rig full of moving lights, LED luminaires, audience blinders and strobe lights.
The Festival was the first time that Lighting Designer Yan Prokofyev had used a Cobalt desk. ETC Console Trainer Vladimir Kraynov gave him a short lesson on Cobalt's features – including creating palettes, presets and effects – and Prokofyev was ready to light. In a small amount of time, they were able to focus and pre-program parts of the festival's lighting, and during the performances, Prokofyev controlled the strobes, blinders and other effects on the fly. Cobalt's Content effects were a powerful tool for busking, and the Channel layouts with intensity and RGB colour indication, along with Cobalt's intuitive syntax and Russian language interface, made for speedy operation. "The Cobalt hardware and control surfaces are truly innovative and convenient," said Prokofyev.
More information on ETC and their products can be found on its official website.