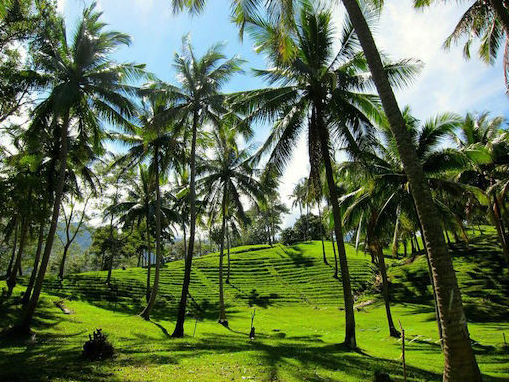 PHILLIPINES: Malasimbo Music & Arts Festival has announced the first acts for its double weekender this March. The fifth birthday celebrations will include musical acts Taylor McFerrin, FKJ, Ky-Mani Marley and GOCOO.
Also appearing will be Fred Wesley & The New JB's, Brigada Noli Aurillo Official, Crwn, DJ Kentaro, Tom Thum, Bleu Rascals, Akasha, Adinkra Lumads Djembe Community, Philippine All Stars, Planet Zips Luminaries, Daloy Dance Company, DJ Mitsu the Beats, To-Ru, HiFaNa, Tetsuji Tanaka & MC Cardz Swindle, Manolet Dario Mikail, Br3aking Silence, Emel Rowe, and Lyrically Deranged Poets.
The visual artists present are as follows:
Catalina Africa, Agnes Arellano, Hiyas Baldemor Bagabaldo, Billy Bonnevie, Ernest Concepcion, Levi Cruz Siddhartha Gautama, Maïa d'Aboville, Olivia d'Aboville, Elissa Rae Ecker, Cherry Ann Fulo, Melanie Gritzka del Villar, Hubert Guy, Joint Forces (Ian Carlo Jaucian, David Cruz, Dimitri Roleda, Dino Regalario, Iya Regalario), Níccolo José, Dondi Katigbak, Grace Marie Katigbak, Denis Lagdameo, Doring Lalongisip, Rafaella Cassandra Las, Daniel Latorre Cruz, Henri Lamy, Russ Ligtas, Agus Kama Loedin, Cat Mendoza, Wawi Navarroza, Leeroy New, Ling Quisumbing Ramilo, Iya Regalario, Mikai Rodrigo, Jia Santos Estrella, Daniel James Scotti, Troy Silvestre, Chris Verayo, Mek Yambao, and Jeona Cubeta Zoleta.
More information can be found on Malasimbo's official website.