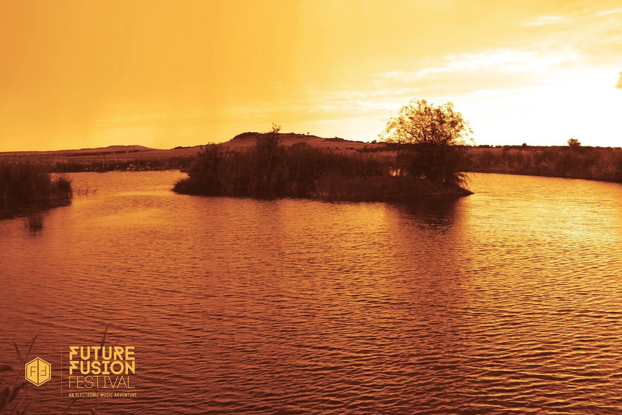 SOUTH AFRICA: Future Fusion Festival – a three-day electronic music festival set to take place from April 24 – 26 near Johannesburg – has announced the first wave of acts for its 2015 debut.
The inaugural festival will don a 'Futuristic Safari' theme and will present over 60 international and local artists across seven carefully constructed stages and arenas. These include a slew of first time performances in Africa.
8000 of Africa's electronic enthusiasts will have three days to experience the festival's radical production – featuring large main stages, big top tents, a sunken round dam arena, an old sleeping hall/warehouse, the backyard BBQ, a forest arena and the smallest nightclub in Africa right on site.
The scenic location will offer patrons the option of three natural dams, a paintball area, urban arts, exquisite cuisine and gourmet foods, safaris, morning helicopter rides, an outdoor cinema, VIP Pool parties, party areas and a variety of accommodation options.
The festival will be held in Rietfontein, a mountainous setting on Manzini wildlife resort just 18km from Potchefstroom towards Vereeniging, and just south of Johannesburg.
"Together at FFF HQ we worked day and night hand-selecting artists and brands for the line-up and to create the most innovative and daring production setups," said Rickhard Hein, Director of BreatheOut Entertainment, the company spearheading FFF. "The stage designs and entertainment options are in a scenic setting that is both wild and breathtakingly beautiful.
"We want nothing more than to provide you with a truly memorable festival experience with an eccentric focus on the sound quality and music."
For more information and tickets, check out the festival's official website.