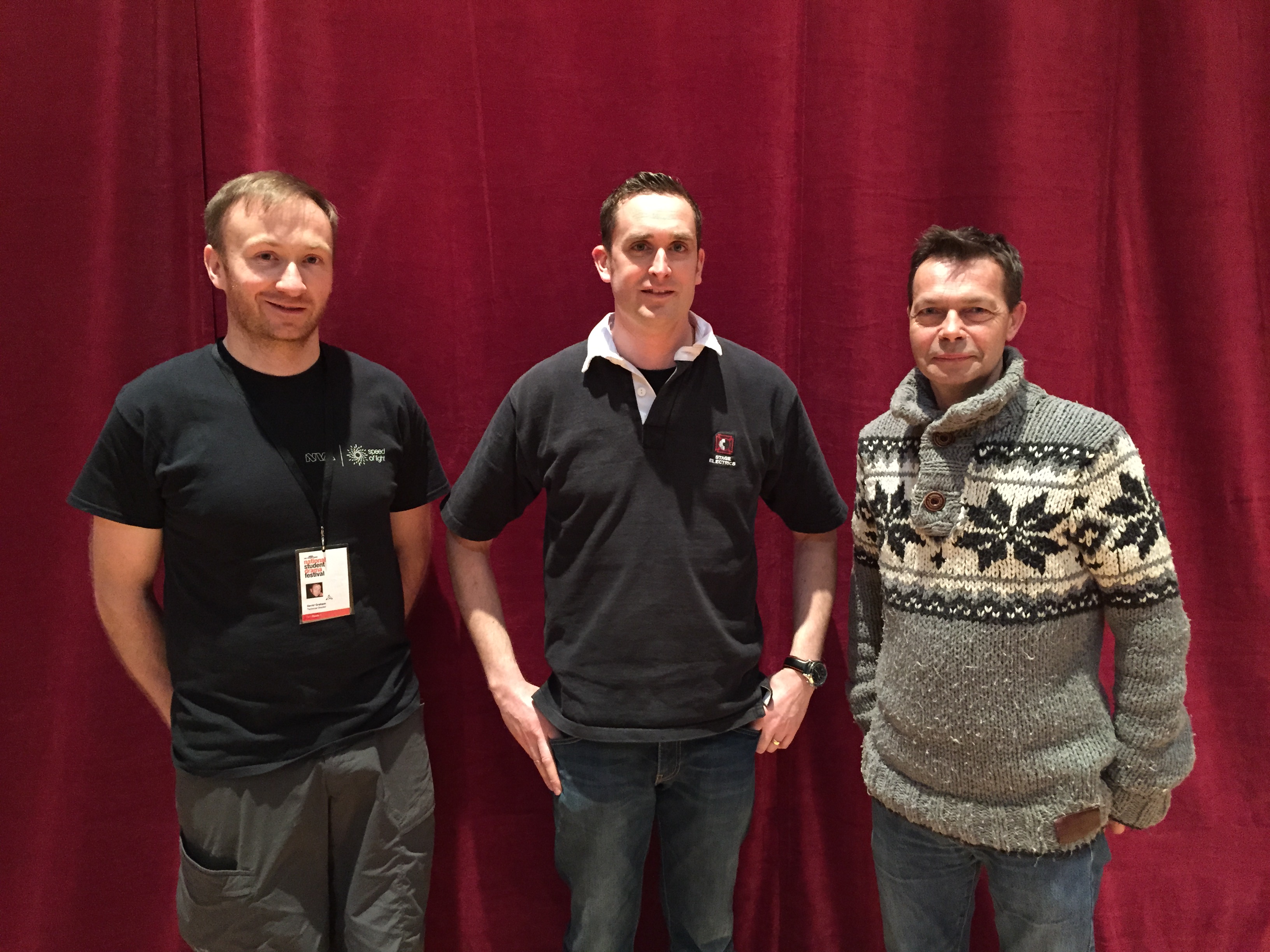 UK: For over 20 years Stage Electrics has been supporting the technical elements of the National Student Drama Festival. This year sees Stage Electrics Hire Department return again to Scarborough with over 21 kilometres of cable, 380 lighting fixtures, several sound systems including two complete K-Array systems and 17 tonnes of equipment for the students to use.
The festival's Director Michael Brazier has worked with Stage Electrics for the past 3 years, and commented: "it is great to be working with Stage Electrics again, their expertise and support is of huge importance to the Festival."
Over the course of five days a 55-strong student technical crew will turn seven empty spaces into fully functioning theatre venues, playing host to 12 different shows in the period, all under the supervision of professional Heads of Department and technical advisors in rigging, lighting, sound and AV.
Technical Director David Graham commented: "This is a great learning opportunity for students, under the guidance of industry professionals they get concentrated hands on experience. Standards are high but it is also a learning opportunity where students can acquire new skills and gain experience of equipment and situations they may not otherwise get exposed to".
Paul Roughton, Account Manager for Stage Electrics is present throughout the festival and spoke about the importance of the event: "Stage Electrics takes the training of new technicians very seriously, they are, after all the future life blood of the entertainment industry. As a consequence we also sponsor the training venue here at the festival, this is used by technical advisors, students and to host seminars, workshops and one to one training. So far this year MA Lighting, Martin Professional and Zero 88 have all held well attended workshops in the training venue. So much technology and knowledge in one place is a wonderful opportunity for these students, Stage Electrics is delighted to be able to play its part."