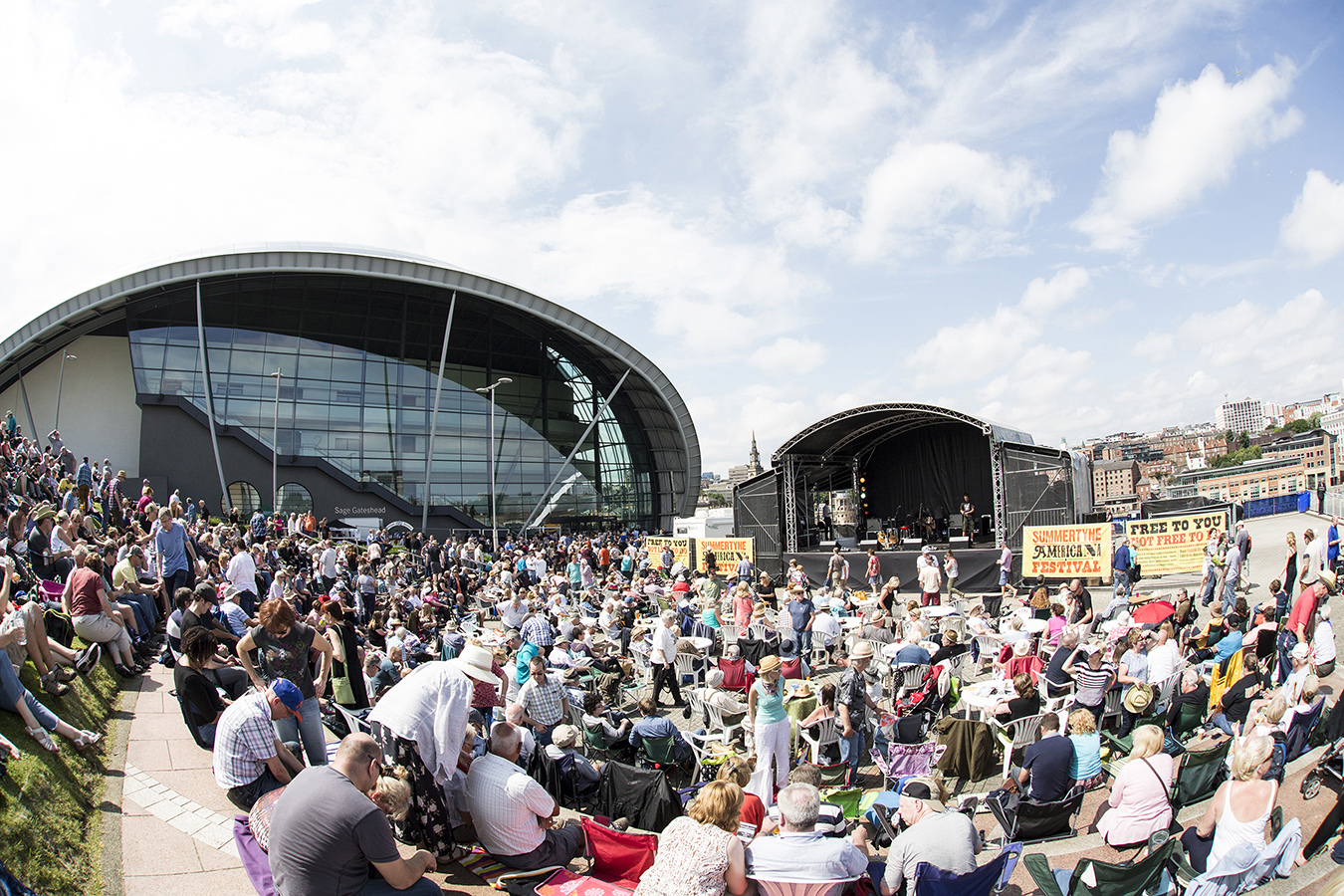 UK: SummerTyne Americana Festival has announced much of the line-up for its tenth anniversary event, set to take place from July 17 – 19 in Sage Gateshead. The jam-packed weekend will host an eclectic mix of American roots music, soul, blues and gospel alongside a sensational cast of country, rock and Americana stars.
Headliners taking to the stages at Sage Gateshead from July 17 – 19 are as follows:
Emmylou Harris & Rodney Crowell, Rosanne Cash and John Leventhal, Dan Penn & Spooner Oldham, The Shires, Jace Everett, Naomi Shelton and The Gospel Queens, Cedric Burnside Project, The McCrary Sisters, Gruff Rhys, The Felice Brothers, James Hunter, Della Mae, and Ward Thomas, with many more still to be announced.
Aside from the aforementioned acts, Summertyne will also offer musical river cruises, a film programme, talks, a record fair, street food, themed family activities & concerts, and participatory choirs.
Tickets and more information can be found on the festival's official website.