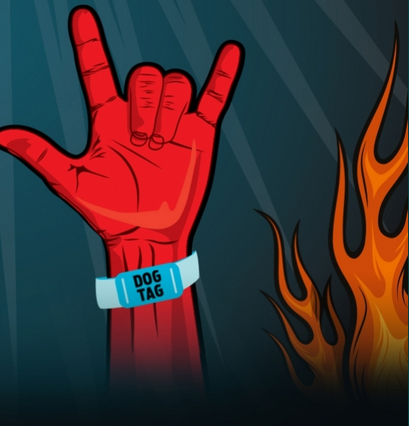 UK: Download Festival has announced that it will be the first major UK festival to go fully cashless, introducing its own brand of RFID wristbands dubbed 'Dog Tags'. The wristbands come courtesy of YouChip, and the festival purports that the technology will reduce queues for concession stands and improve the effectiveness of its security.
Attendees can pre-load funds onto the wristbands, with top-up points spread across the festival site in case said attendees blow it all on Jägermeister. Any unspent digital currency will be transferred back onto festivalgoers' cards once the event has concluded.
For more information, check out this statement from the organisers.