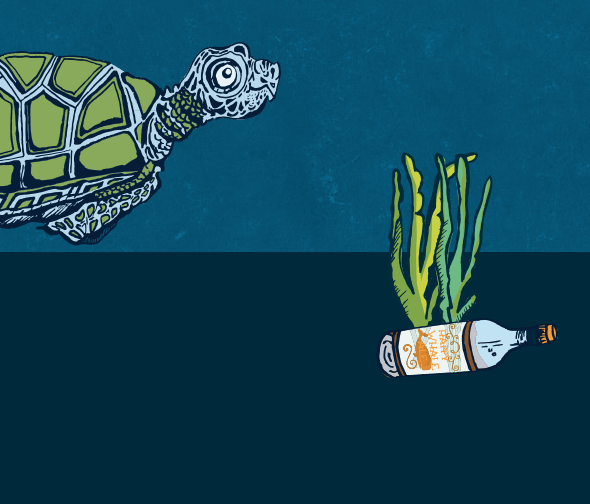 USA: The Forecastle Festival, Louisville's three-day music, art and environmental activism festival, is bringing back the The Bourbon Lodge, with a unique line-up of bourbon offerings, education, bourbon-inspired cuisine, and the return of the charitable partnership, Bourbon Cares. Wall Street Journal best-selling author Fred Minnick hailed Forecastle Festival as "bourbon's most important festival for new consumers," in 2013, praising its creation of "future connoisseurs."
Set to take place July 17 – 19, Forecastle will feature a diverse collection of Kentucky bourbon brands uniting to offer dozens of bourbon selections within the Bourbon Lodge, including those from Bulleit, Four Roses, Heaven Hill, Jim Beam, Maker's Mark, Michter's, Old Forester, Town Branch, Wild Turkey and Woodford Reserve, alongside special craft brandy selections from Cooper and Kings. The full list of more than 30 unique selections can be found on Forecastle's official website.
Forecastle will once again feature the Bourbon Cares program, presented by Liquor Barn. This charity fundraiser joins together bourbon brands with Forecastle bands to feature special single-barrel selections, available only in the Forecastle Bourbon Lodge. Pairing members of My Morning Jacket with Old Forester, Houndmouth with Woodford Reserve, Shovels & Rope with Four Roses and Twin Limb with Wild Turkey, master distillers will hand-select a barrel to be sold exclusively in the Lodge. The program benefits 501(c)(3) organisation The Forecastle Foundation, the festival's environmental activism arm. One dollar from each Bourbon Cares selection purchased in the Bourbon Lodge and 50 percent of profits from Bourbon Cares bottle sales (available exclusively at Liquor Barn's Springhurst location) will benefit the organisation.
Fireside Chats, presented by Liquor Barn, also return to the Bourbon Lodge stage in 2015, showcasing a special Bourbon Cares presentation from Forecastle Festival and Foundation Founder JK McKnight along with an intimate fan meet-and-greet opportunity with members of My Morning Jacket and Twin Limb. Other Fireside Chats, featuring a wide variety of bourbon experts, will cover the Bourbon Purchasing Process, Bourbon Trivia, the Barrel-Aging Process, Ryes & Shine, and many more. Full details and descriptions can be found on the website.
The festival will also welcome back the beloved Gonzo Bar, dedicated to internationally-acclaimed author and Kentucky bourbon aficionado, Hunter S. Thompson, whose posthumous 78th birthday would have fallen on the second day of Forecastle. The Hunter-themed bourbon bar presented by White Clay Consulting will offer a variety of bourbons and specialty cocktails inspired by the iconic writer.
For more information, check out Forecastle's official website.