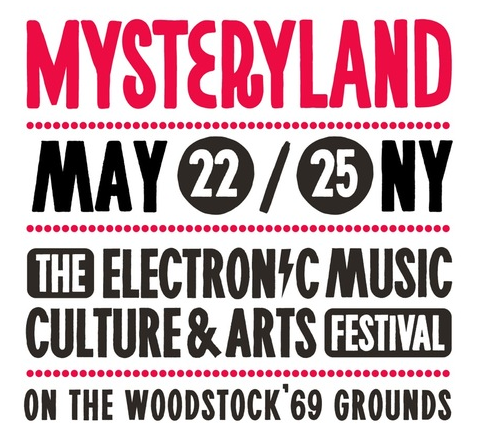 USA: Mysteryland USA and T-Mobile USA are to present the first ever live stream in Mysteryland's 22-year history. Hosted on Beatport Live, the newly unveiled live streaming platform from Beatport, the upcoming 'Mysteryland Live Stream, Unleashed By T-Mobile' will give fans from around the world the chance to dive down the rabbit hole and experience Mysteryland on their smartphones.
Fans will be able to tune in to Beatport Live on May 23 and May 24 at 6:00 PM (EDT) to catch sets from Mysteryland artists A-Trak, Dillon Francis, Diplo, Gramatik, Josh Wink, Matthew Dear, Netsky (live), and many more. Viewers can explore the grounds of the historic '69 Woodstock site as T-Mobile and Beatport Live provide an exclusive behind the scenes look, including artist interviews and a view at the arts and culture programming of Mysteryland, featuring breathtaking art exhibitions and installations, enchanted worlds, and stunning theatrical performances.
T-Mobile customers attending Mysteryland USA will also receive special perks at the festival, including 'fast-track' entry at the festival gates and exclusive access to a VIP deck with premium views of the Main Stage, charging stations and lockers. To gain access, T-Mobile customers have to show their T-Mobile device to T-Mobile ambassadors and then just enjoy these exclusive perks with fellow T-Mobile customers at the festival.
For more information, visit Mysterland USA's official website.