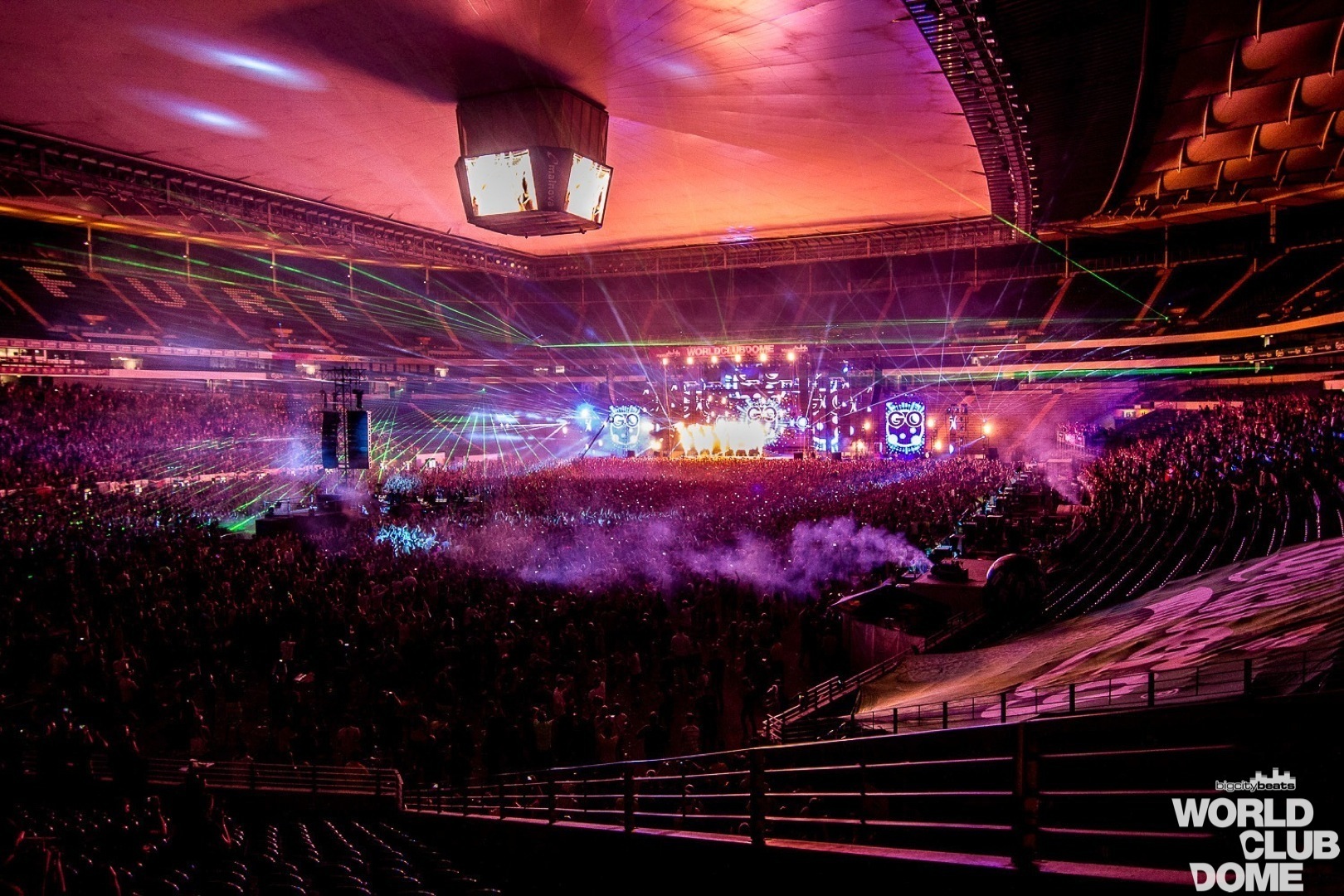 GERMANY / THE SKY: This year BigCityBeats will once again transform the Commerzbank Arena into the 'biggest club in the world' and open its doors with 150 DJs on 15 floors across three days. Hardwell, Avicii and David Guetta will all be playing, along with underground names like Jamie Jones, Dubfire, Carl Craig, Ame, DJ Koze, Deep Dish, Joris Voorn, Route 94, Anja Schneider and many more. In addition to the regular automobile method, there are two new ways to arrive at the event – one is by train, and one is by jet, and both are competition prizes that will be awarded after a big prize draw.
Firstly, BigCityBeats has teamed up with Alleo, the joint venture between Deutsche Bahn (DB) and the French SNCF rail company and Radio FG, to lay on the World Club Dome Ice train. For the first time ever a high-speed train is being transformed into a club on rails and bringing 400 party people from Paris to BigCityBeats World Club Dome Frankfurt. Just behind the driver's cabin the train will have a club floor complete with panoramic views of the route where people can party at 200 mph and to a 128 BPM soundtrack. Behind the dining car there will be another floor. And for people needing to recuperate before the biggest festival weekend of the year gets started, there will be a chill-out car at the tail end of the train.
And secondly, the deluxe clubbing experience doesn't begin in the Commerzbank Arena in Frankfurt. Fans heading to the festival from London and Hamburg can be part of a record-breaking party in the run-up to the event by nabbing a seat on the BigCityBeats Airliner. Cruising at an altitude of 10,000 metres, the Boeing 757, chartered specially for the occasion by BigCityBeats, will become the highest club in the world, with a surprise DJ warming up passengers for the main event. The BCB Boeing leaves London on the morning of June 5, stops over in Hamburg and lands in Frankfurt in time for fans to catch the opening of the BigCityBeats World Club Dome.
Tickets are being issued as part of a prize draw and are obtainable exclusively through BigCityBeats, DB, SNCF and other World Club Dome partners such as RTL2, DASDING and Radio FG.
The links to the prize draws can be found here and here.
For the full World Club Dome line-up, visit its official website.