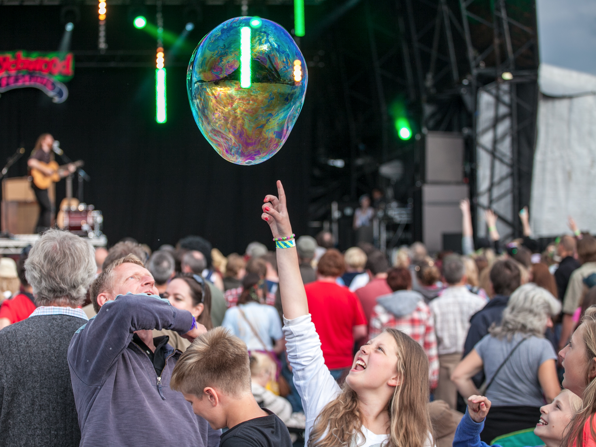 UK: Wychwood Festival – set to take place from May 29 – 31 at Cheltenham Racecourse – has added Keith Farnan, 8 Out Of 10 Cats' Michael Legge and the comedic musical stylings of Mitch Benn to its Wychwood Comedy stage.
Further additions have been made to the Wychwood Children's Literature Stage – with Philip Ardagh, Christopher Edge and Anna Wilson all reading excerpts from their best sellers.
The festival's ongoing dedication towards all things green will also be showcased throughout the weekend at the Ecotricity stage. The BBC One Show's Lucy Seagle, Riverford founder Guy Watson and Ecotricity founder Dale Vince will debate the importance of sustainability across Energy, Transport and Food in the 'Green Britain Chat'.
New for its 11th year, Wychwood Festival will host its first fancy dress competition. This year's theme takes the Wychwood revellers back to the 1970's when two tribes went to war: Punk and Disco.
The musical line-up has also been bolstered by the inclusion of Songhoy Blues, the self-proclaimed hip-hoperatic Josephine, the Artizans, and a wealth of local talent for the Pomme Stage in association with the University of Gloucestershire.
For more information, visit Wychwood Festival's official website.