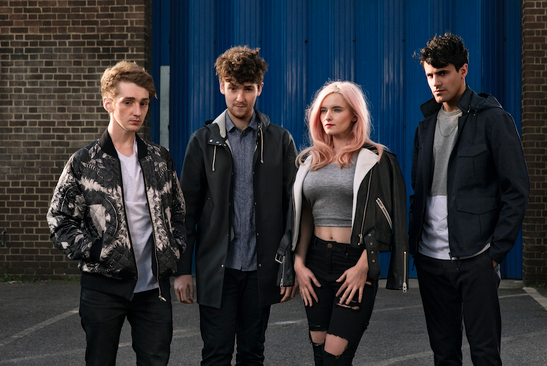 UK: After a successful international debut in 2014, Corona SunSets will be making its way back to the shores of Weston-Super-Mare on July 11. This next edition will see chart toppers Clean Bandit headlining the beach-fronted festival, with a whole host of additional acts to be announced soon.
The Crown Stage will be hosted by a combination of Bristol party starters with Motion, Team Love and The Blast promising to bring some of their favourite acts to the stage to continue into the night.
Corona kicked off this year's series in the brand's home of Mexico, to a sold-out crowd in Playa del Carmen on May 2. The Sunsets festival series is now en route to a multitude of iconic beaches around the world, with the next stop being Weston-Super-Mare.
"Corona represents an opportunity to take a step back from the world and enjoy yourself, whether that is on a beach or at a bar with friends," said Marcel Marcondes, Global VP for Corona. "The sunset stands as a time every day where you can actually feel the energy of the world shifting from day to night, no matter where you are. Through Corona SunSets, we want to embrace this sunset feeling and connect people to our home – the beach."
Last year's Corona SunSets Festival at Weston-Super-Mare showcased acts including Disclosure, Annie Mac, Eats Everything and MK. This year's event will not only showcase another impressive line-up but will also offer unique tastes and flavours courtesy of globally-renowned Chef Andre Amaro, with his delicious wood-fire based cuisine, and the Shaker Boys who will concoct Corona-based cocktails.
Festivalgoers attending Sunsets will also have the opportunity to visit a festival marketplace offering local crafts and clothing, experience relaxing activities including therapeutic massages, and encounter creative characters such as Corona Goddesses and Nymphs who embody the spirit of Sunsets.
For more information on Corona Sunsets, head over to its official website.