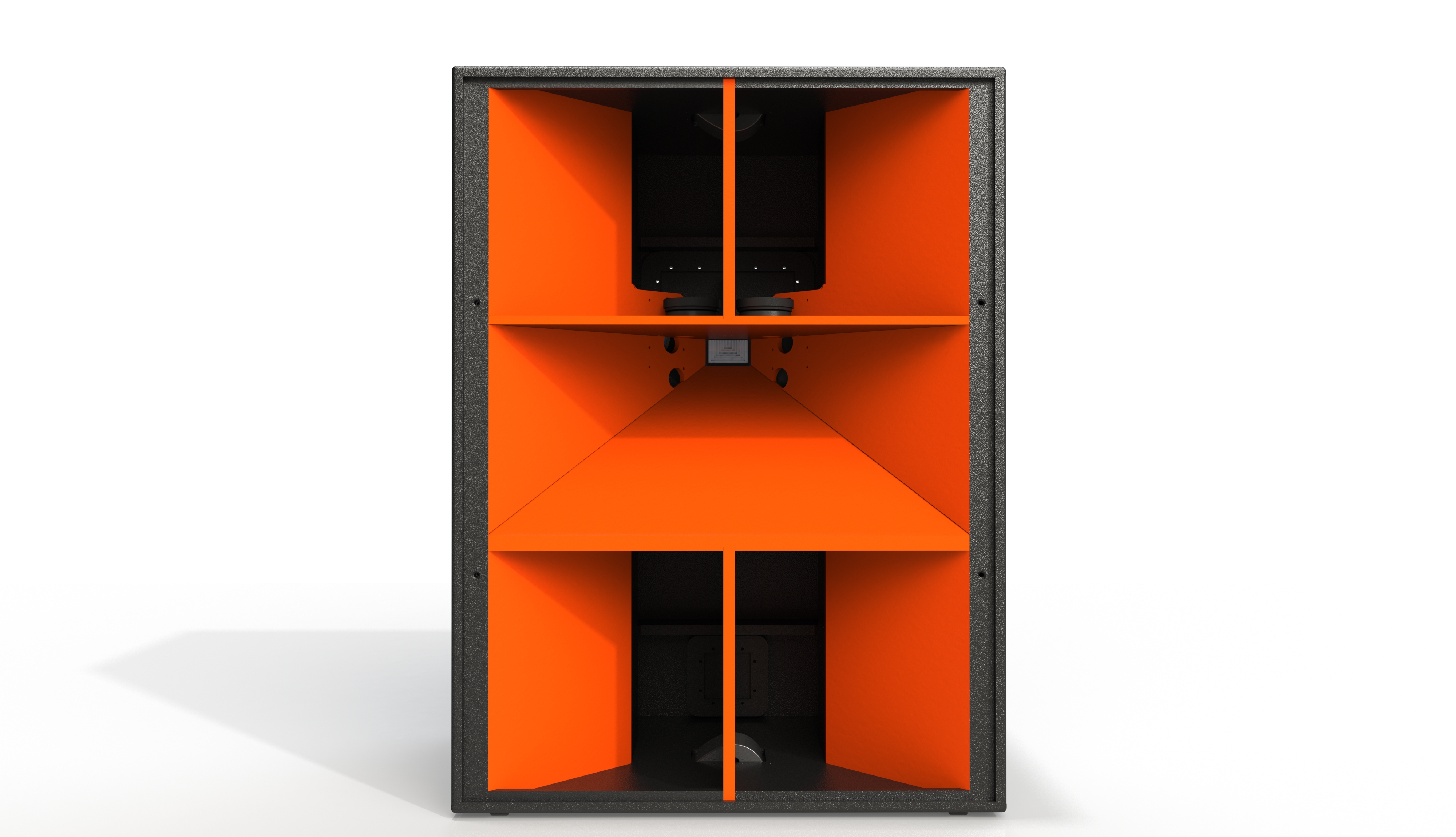 UK: Pure Groove Systems will power the sound for the Big Top at Mutiny Festival from July 18 – 19, which features artists including Gorgon City, Marc Kinchen, Amine Edge & Dance, Idris Elba, Hannah Wants, Disciples, Just Blaze and many more.
In 2014, Pure Groove and Danley Sound Labs joined forces to create sound systems targeted at the festival and nightlife industries. Pure Groove Systems are designed by Tom Danley of Danley Sound Labs, who was the former Director of Electroacoustic Research at NASA and holds 30 loudspeaker and aerospace patents, also noted as the first person to demonstrate levitation using acoustics in space research.
Making their outdoor festival debut in the UK, Pure Groove will feature their ground breaking J1 Jericho and Synergy Horns, utilising 4 x J1 Jerichos and 4 x SH96HOs at Mutiny.
The J1 consists of 6 x 18" woofers, 6 x 6" mid-range drivers and 3 x 1.4" coaxial high frequency drivers all in one box, supposedly the only full range point source speaker of its kind on the market, and dubbed the 'line array killer'.
Also on show at Mutiny will be two types of Pure Groove subwoofers. Firstly, 6 x BC415's, also known as the 'Velvet Sledge', which consist of 4 x 15" woofers combining into a single exit. Paired with these will be another of Tom Danley's inventions, the Tapped Horn, of which Mutiny will have 36 x TH118's, consisting of 1 x 18" long excursion woofer in each box.
For more information, check out Pure Groove's official website.