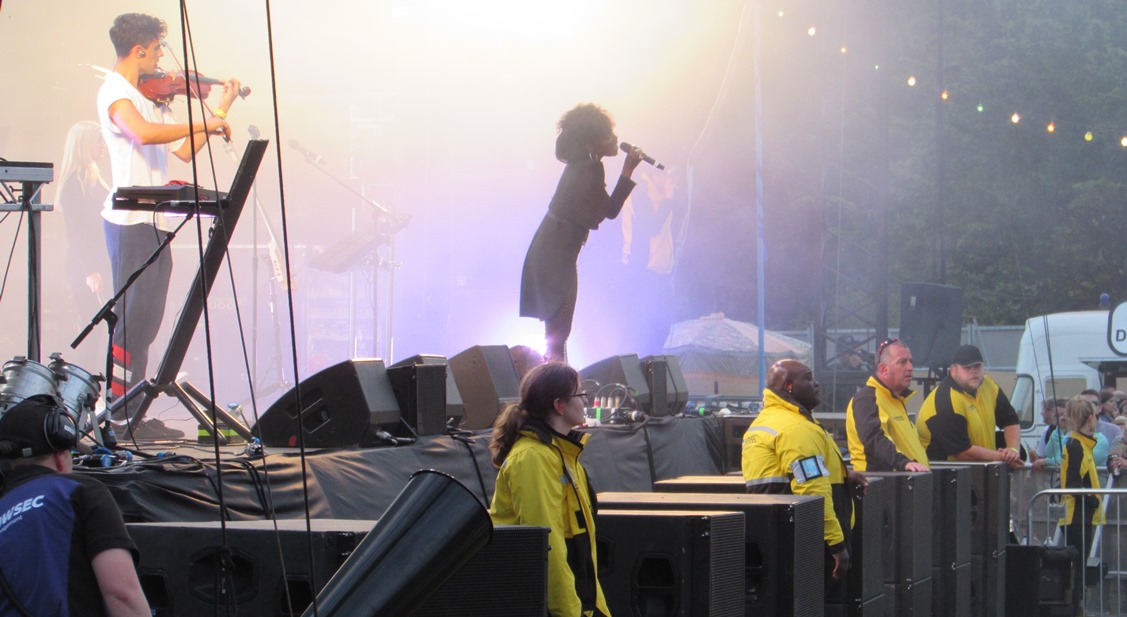 UK: Common People, the newly-launched festival from the UK Festival Award-winning Bestival and Camp Bestival organisers, proved to be a major success with 25,000 music lovers flocking to Southampton Common on each of its two days.
It presented Showsec with the opportunity to extend their long-standing association with Bestival and LoudSound Productions.
With headliners Fatboy Slim, Grace Jones, De La Soul and Clean Bandit, Common People aimed to provide eclectic entertainment for those of all ages and backgrounds.
"This was, without doubt, a fantastic starting point for Common People," said Dave Grindle, the Festival Director from LoudSound Productions.
"When you are launching something new like this, you need the reassurance of having a strong product and a strong team behind you. All the feedback we have received so far has been extremely positive and we are already looking ahead to the 2016 event with confidence."
He added: "An important part of delivering a memorable festival experience is making sure those attending are safe and secure, but also that the focus is on a customer-friendly approach, especially when you have this audience demographic. We've got a longstanding working relationship with Showsec and it is very important to us to have the support of such a strong team of managers and supervisors."
Common People was, in many respects, a new venture for Showsec too in that Operations Executive Ian Featherstone was given the role of Project Manager for the first time.
He was, however, able to draw on the considerable experience of Regional Manager Steve Reynolds in his capacity as Security Manager for the event, Area Manager Paul Legge (Arena Manager) and Operations Executive Simon Howard (Deputy Manager).
"It has been very gratifying receive so much positive feedback, especially from the general public, and we feel we have made an important contribution to the organisers enhancing their reputation for delivering these types of festival," said Featherstone.
"One of the biggest challenges of working at a new location was the securing of the site during the build process in the week and a half leading up to the event. As this was a public common, we had to retain a public thoroughfare right up until the Friday night lockdown before the event, and it's perhaps understandable that there was a lot of curiosity from local people as to what was going on."
He added: "There have been other challenges, which you would expect from something so new, but I think this has been a good example of how two Area Offices, South Coast and London, have worked well together to successfully deliver a major event.
"This has been a great starting point for Common People, but I am sure there are tweaks we can make which will make it even better next year."