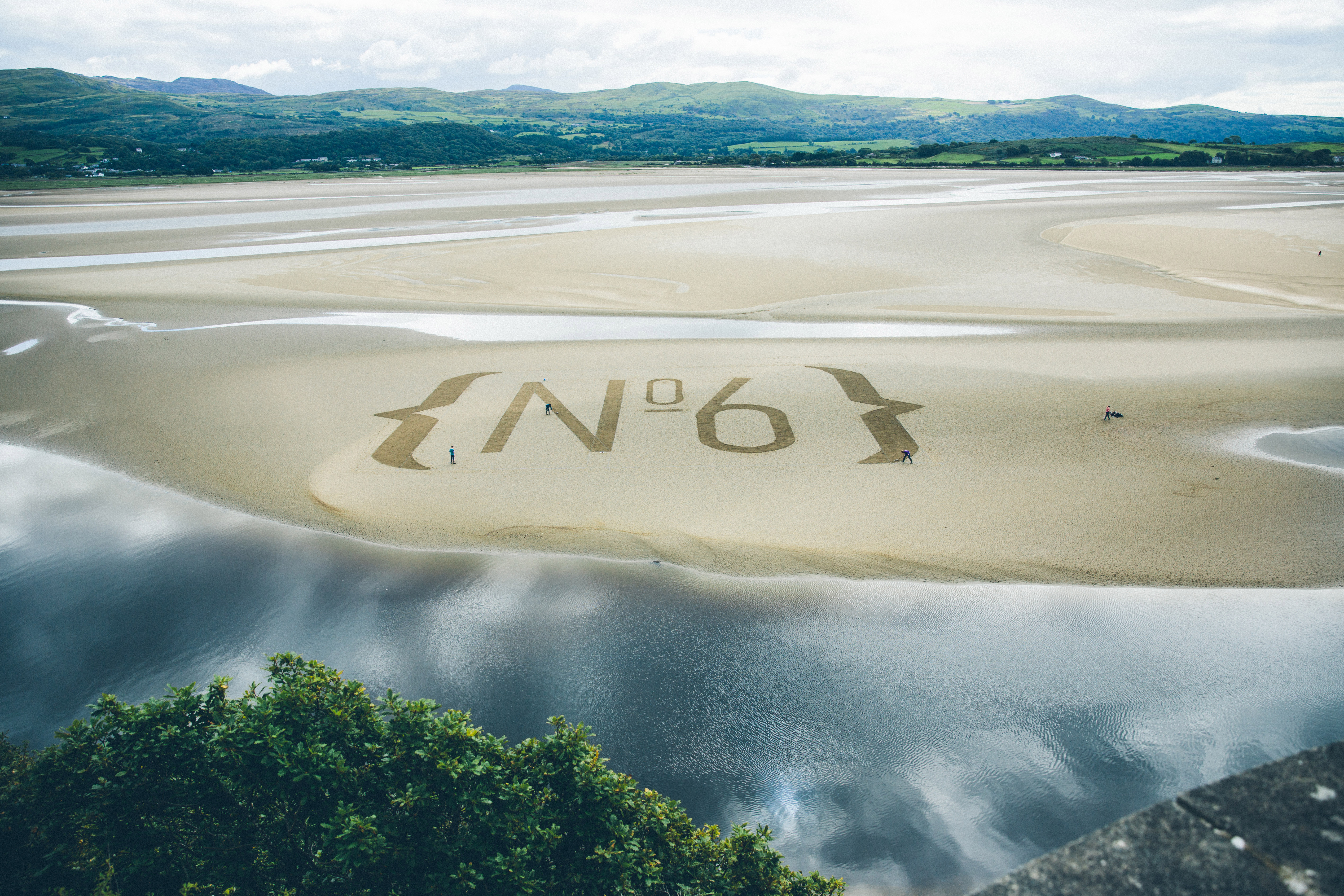 UK: The UK Festival Award-winning Festival No.6 has announced that this year's attendees will have the chance to join its famous long table banquets along the White Horses promenade on the banks of the River Dwyryd estuary.
An intimate, bespoke banquet of music, arts and culture, Festival No.6 takes place from September 4 – 6 in the Italianate village of Portmeirion, Wales.
Billed as 'Dinner at Clough's', a tribute to Clough Williams-Ellis, the inspirational architect who created Portmeirion, the banquets will cost £65 per head (plus booking fee) and will include a three-course meal cooked by one of the festival's internationally renowned chefs.
The banquets take place every lunch (1.30pm) and dinner (7.30pm) and will seat up to 200 guests who will experience an elegant water-side feast, sharing a mixture of communal dishes and individually plated delights in picturesque surroundings.
Mary-Ellen McTague will open with Friday's banquet, following rave reviews from her High Tea in Wonderland at the Manchester International Festival.
Mary-Ellen worked for four years at The Fat Duck before heading north as a pastry chef at Ramsons in Ramsbottom. She then opened her own restaurant, Aumbry. Drawing on a love of traditional and historical British Food, it was named 8th Best Restaurant in the UK by voters on Toptable. Mary Ellen also won Chef of the Year award at the Manchester Food and Drink Festival 2013 and is currently readying herself for the re-launch of legendary Manchester venue, Roadhouse, after the closure of Aumbry last year.
Mary-Ellen's Friday menu:
Starter
Salmagundy: 17th century style salad of late summer vegetables with pickles, home cured hams, fresh curds, grilled sourdough & cob nuts
Main Course
Spit roast kid goat, cauliflower cheese, baked potatoes & pickled cabbage
Dessert
Summer pudding with brambles & buttermilk
The creative force behind Lyle's – James Lowe – will take over on Saturday with what is sure to be a masterclass in British food.
James opened his first restaurant Lyle's in Shoreditch, east London, in April 2014, and it was recently voted the 6th best restaurant in the UK. The food is modern-British, produce-led and driven by a common sense philosophy. He was previously head chef at St John Bread & Wine for 4 years and started the London based chef collective the Young Turks in 2011, which saw him start on his journey to redefine what British food is. He draws inspiration from a network of farmers and fishermen that he has been working with over the last seven years. His desire is to show people – both at home and abroad – what's possible with British ingredients through his fresh approach.
James' Saturday menu:
Starter
Little gem lettuce, cured cod and tomato
Main Course
Grilled two-month old Dexter T-bone and sweetcorn
Dessert
Plums, oats and plum kernel ice-cream
Sunday's finale will be created by Aiden Byrne. Former head chef at The Grill, London Dorchester, at the age of 22 Aiden became the youngest chef ever to win a Michelin star. Previously mentored by Tom Aitkens at Pied à Terre and developing his style at Michelin-starred establishments such as The Oak Room and Orangery and The Commons Restaurant he now holds the helm at the iconic Manchester House as well as at his British grill pub, The Church Green in Lymm.
Aiden's Sunday menu:
Starter
Mixed cured fish: crab and basil mayonnaise on sour dough, gin cured salmon with pickled cucumber and fennel & sea bass carpaccio with carrot, ginger and passion fruit
Main Course
Texel lamb rack and tartare, Caws Mynydd Du Anna potato and rarebit glazed, braised onion
Dessert
Gin and Tonic: Flavours of Hendricks: rose, pink grapefruit and cucumber
A free welcome drink will be served on arrival, and premium cocktails, fine wines and champagnes will be available for purchase throughout the meal.
As well as the banquets, Festival No.6 has brought together a selection of the UK's finest food and drink pop-ups, serving food in the Street Food village located in the Castell Park. Guests can sample food from around the globe with stalls including Bel Air serving up Californian-style feel good fast food, Patty & Bun's burgers, Anna Mae's mac & cheese, a taste of the Orient in the form of Dorshi's Japanese dumplings, pizza from Voodoo Rays and / or steak sandwiches and homemade relishes from Stakehaus.
Festival No.6 has also created an independent food market on site – the beating heart of the festival. Guests will find locally sourced, fresh produce at the Welsh Producers Market from renowned traders Little Jack Horner, Village Deli, Nurse's Cottage and The Whole Cheese.
Drinks pop-ups include the ever-popular Real Ale Bar, the Pop-Up Bubbles Bar and Bloody Meirion serving fabulous Bloody Mary's with a twist. Champagne will flow from the Laurent Perrier pop-up in the Castell Gardens and Barcelona returns to Portmeirion as Estrella Damn will again be the official beer of Festival No.6.
For more information, check out Festival No.6's official website.