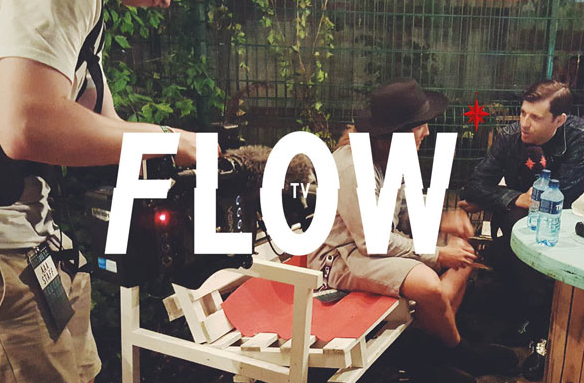 SLOVENIA: Flow Festival, production house Veli Creative, and beer label Lapin Kulta have announced the arrival of Flow TV, a new reporting concept that will provide a behind the scenes look at festival life. The documentary series will gather experiences from in, around, and behind the scenes of Flow Festival.
The people seen on camera are those responsible for making Flow what it is today, including curators, production team members, Flow visitors old and new, as well as volunteer workers. The episodes dive into the Flow process to show just how the massive concert areas are built, what the volunteers get up to, and how and on what principles each year's artist line-up is formed.
The first episode of the miniseries takes place in Ljubljana, Slovenia, the site of Flow's first ever international affiliate festival. The video features highlights from the Slovenian event and comments by arists such as Berlin's DJ Dixon – who will also perform at the main Flow Festival in Helsinki this August.
Check out the first episode below.
Flow Festival's confirmed partners for 2015 are the main partner Lapin Kulta, media partners Basso, Clear Channel, Helsingin Sanomat / Nyt, and partners American Express, Bright Finland, H&M, Paulig, Stop Teltat, Sun Effects, University of the Arts Helsinki and Yellow Tail.