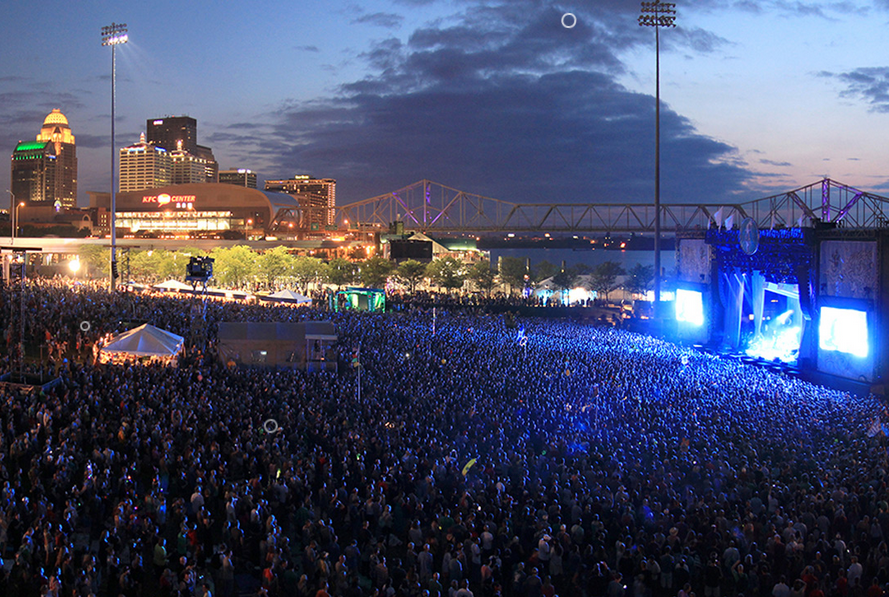 USA: Forecastle Festival has announced that it will now run on 100% pollution-free electricity through a partnership with national clean energy provider Arcadia Power. New this year, Forecastle Festival will ensure that for every kWh of electricity used, a kWh is produced and put on the grid by a pollution-free, renewable source – like wind or solar.
"Forecastle Festival was built on the premise of environmental responsibility and for years we've worked to be as sustainable as possible through conservation, recycling, composting and the use biodiesel fuel," said Forecastle Founder and Captain, JK McKnight. "The partnership is a huge leap forward, positioning us as one of the most sustainable, ecologically-focused events in the nation."
As an Arcadia Power clean energy partner, Forecastle Festival now meets the Environmental Protection Agency's (EPA) Green Power Partnership requirements, joining national environmental thought leaders like Google and Whole Foods.
Forecastle brings the first major national festival partnership for Arcadia power's offset programme and is allegedly the first festival in the state to offset its energy usage with wind power.
"We love working with organisations that share the same values, and Forecastle Festival sets an example for everyone of how easy and affordable it is to choose clean energy," said Arcadia Power co-founder, Kiran Bhatraju.
The Forecastle Festival has, since 2004, aimed to offer equal parts music, art and environmental activism. In addition to efforts on-site to reduce carbon emissions and limit landfill waste, the event contributes $1 from every ticket sold to the Forecastle Foundation, an affiliated 501(c)(3) non-profit with land-level conservation projects in Kentucky, Brazil and Indonesia.
For more information, visit Forecastle Festival's official website.