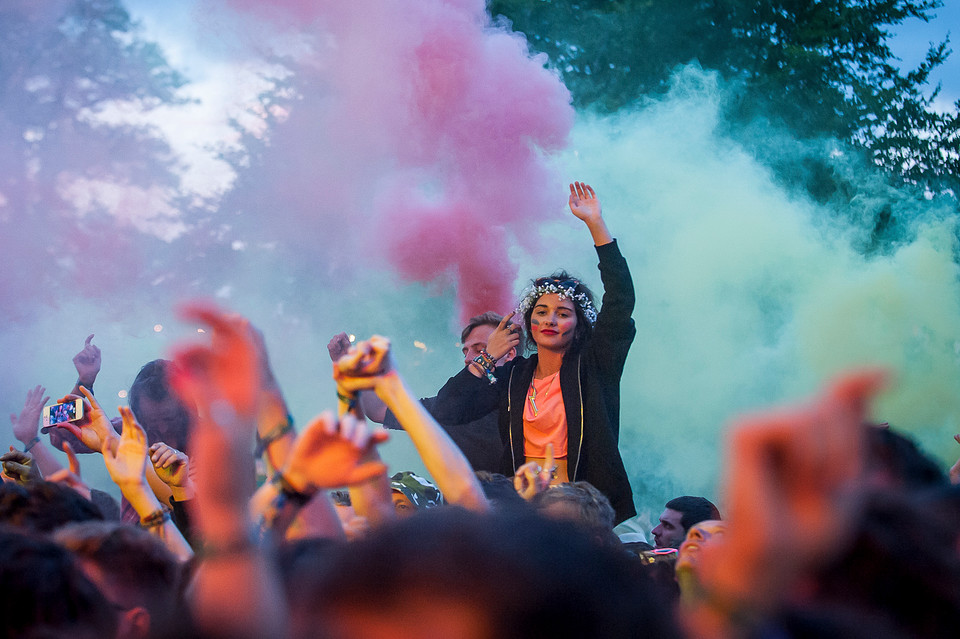 UK: Kendal Calling has confirmed that its 2015 event, set to take place from July 30 – August 2, will feature a new, four-acre woodland area entitled Lost Eden, inspired by folklore of the Eden Valley.
Festivalgoers can wander into the sticks as a respite from the perpetual noise of the main stages, potentially encountering stampedes of opulent stags, weird encounters with mythical creatures inside giant, bespoke installations, costumed parades, spontaneous gatherings, workshops and all manner of art, music and culture. Lost Eden will be home to new performance spaces with packed programmes of audio-visual content, as well as a host of other artworks and leftfield experiences throughout the weekend.
Lost Eden artworks at Kendal Calling are supported by the Arts Council England. They are curated in association with outdoor arts experts Walk The Plank, a creative force in cultural events and NPO also supported by the Arts Council England.
Alison Clark, the Director of Combined Arts at Arts Council England said: 'Kendal Calling has grown to be one of the most important festivals in the UK and Lost Eden will give people attending the chance to experience some great visual art alongside the music. I'm really pleased that we have been able to fund the initiative through our National Lottery funded Grants for the Arts programme and look forward to seeing the work myself.'
Over 100 acts will be spread across the newly introduced stages, with sounds encompassing a cosmic blend of psychedelia, electro-swing, acid jazz, live techno and acid house in the evenings. Highlights will include Dub Pistols DJ set, Aziz Ibrahim (ex-Stone Roses) and Wolfie Razzmatazz. These nocturnal sonic offerings will be complemented by a day programme comprising world music, bluegrass, folk and acoustic sounds, manifested in Fiona Clayton, John Fairhurst, Wilf Stone and Bird to Beast, amongst others.
Also included will be panel discussions, lifestyle talks, spoof happenings and literature from spoken word residents at Bad Language.
For more information, check out Kendal Calling's official website.
Header photo credit: Ian Taylor