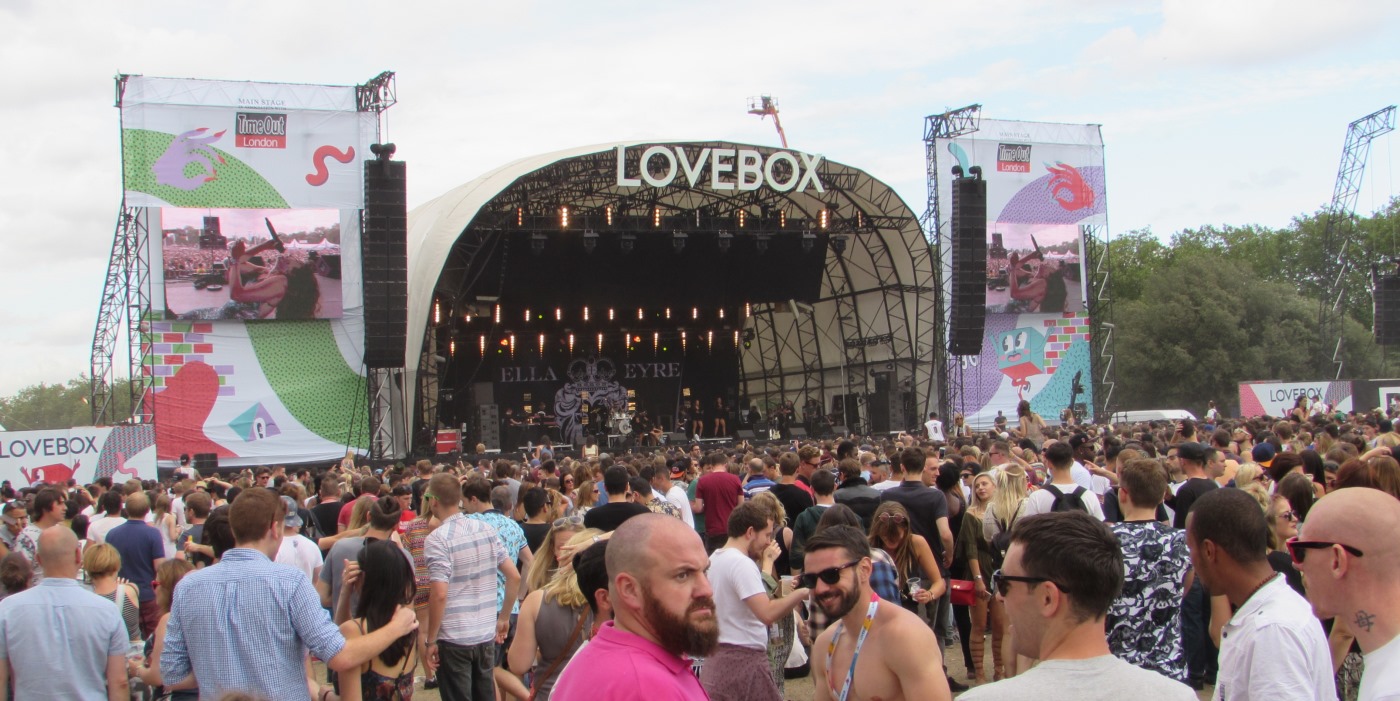 UK: Through one collective operation, Showsec ensured that two consecutive but contrasting festivals ran smoothly for the events' combined 100,000 revellers in London's Victoria Park over the weekend of June 16 – 19.
The successful staging of Lovebox and Citadel Festivals in a 72-hour period was due largely to the collaborative planning, preparation and execution of those engaged to provide vital services under the direction of event organisers MAMA.
Showsec have received recognition for their significant contribution to that success story, not only in terms of the effect that their input had upon the festivities themselves inside Victoria Park, but also on the local community in Hackney.
MAMA had placed great emphasis on proactively addressing issues which had arisen at Lovebox in 2014 and so such a positive outcome was the product of a high level of collaboration and new measures which were put in place.
A notable example of how well the different agencies worked so effectively together was the close liaison with the Metropolitan Police, but there were many other stakeholders including the local authority and residents groups.
"We are delighted with how both events went overall," said Dave McCalmont, Event Director from organisers MAMA. "The outstanding performance from Showsec staff and management throughout played an integral part in their success.
"A close working relationship during months of planning was the key to delivering such a successful operation across both these events."
This was the fourth year that Showsec have been involved with Lovebox, while Citadel was very much a new addition to the festival scene.
The operation across both events involved a strong management infrastructure, directing more than 600 staff who were deployed for each day, but there was also a strong focus on the additional measures which were introduced.
"Though the two festivals were very different in many respects, the common aim was to provide a safe and secure environment in which everyone there to have a good time could enjoy themselves," commented Steve Reynolds, Showsec's Regional Manager for the South who acted as Head of Security for Lovebox and Citadel.
"We put in place measures to improve the look and feel of the event in terms of customer safety and all the feedback has been very positive. There have been a lot of comments on how much more people enjoyed Lovebox this year.
"This could not have been achieved without all the agencies coming together and working so well to deliver such an effective operation."
He added: "This all developed over seven months of planning where there was considerable emphasis on working with the community and the local authority to reduce anti-social behaviour in the areas around Victoria Park.
"In recognising residents' concerns about the event, an additional 150 staff and response teams were deployed in external areas.
"Inside the venue, there was a reduction in crime and incidents which highlighted the effectiveness of added security measures.
"Not only did we did make a number of changes to the site layout, especially the main entrance and the perimeter fence, there was a heightened search protocol implemented when people were entering the venue.
"This involved a preliminary ticket check, a full search, an enhanced drugs search and the use of detection dogs as well."
The festival double-header began with Lovebox where Rudimental and Snoop Dogg were the headline performers, attracting a 40,000 sell-out crowd on the Saturday, while there almost as many there for Friday's festivities. This was followed by Citadel on the Sunday, a new event from the awarding-winning creators of Wilderness Festival and Superfly.
Headlined by Ben Howard and Bombay Bicycle Club, it celebrated the pleasures of a summer Sunday afternoon with stages curated by Communion and Soundcrash together with a wealth of dining, dancing, arts and culture experiences.
The strength of Showsec's management team for both Lovebox and Citadel involved Reynolds being supported by Director Simon Battersby (ELT Representative), Regional Manager Scott Anderson (Entrance Manager) and Area Managers Paul Legge (Security Manager), Dayo Adelugba (Arena Manager) and Louise Stockden (Security Control Room Manager).
With so much emphasis placed on the external areas as well, Operations Executives Andrew Agnew (External/Perimeter Manager) and Harry Thorn (Ingress/Egress Manager) fulfilled key roles, while Marcin Szyperski was the Project and Logistics Manager.
For more information, check out Showsec's official website.