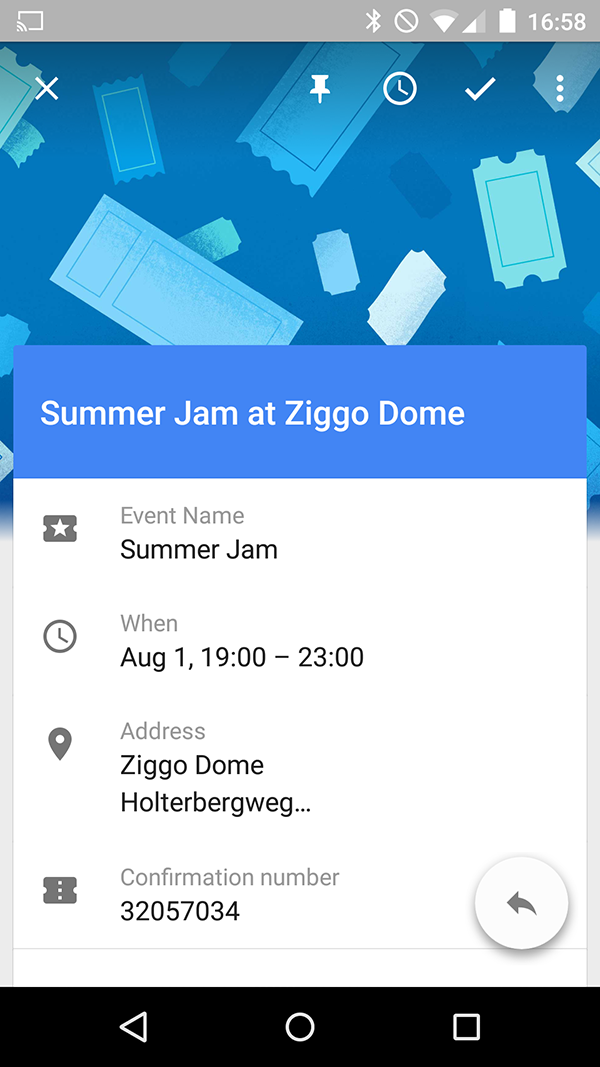 EUROPE: Ticketscript has become the first self-service ticketing provider in Europe that enable tickets to be stored through Google Now.
Tickets purchased via Ticketscript from today will be able to find all event details and ticket(s) within the Google Now app. Users will even get an automatic reminder on the day of the event.
Ruben van den Heuvel, Head of Product, says "this new and unique feature makes it even easier for our ticket buyers to save their tickets, especially not to lose them. We are very pleased that we have developed this together with Google"
Once at the event, ticket buyers can scan their Google Now tickets at the entrance. This further provides Ticketscript's customers with a complete ticketing solution.
For more information on Ticketscript, check out its official website.