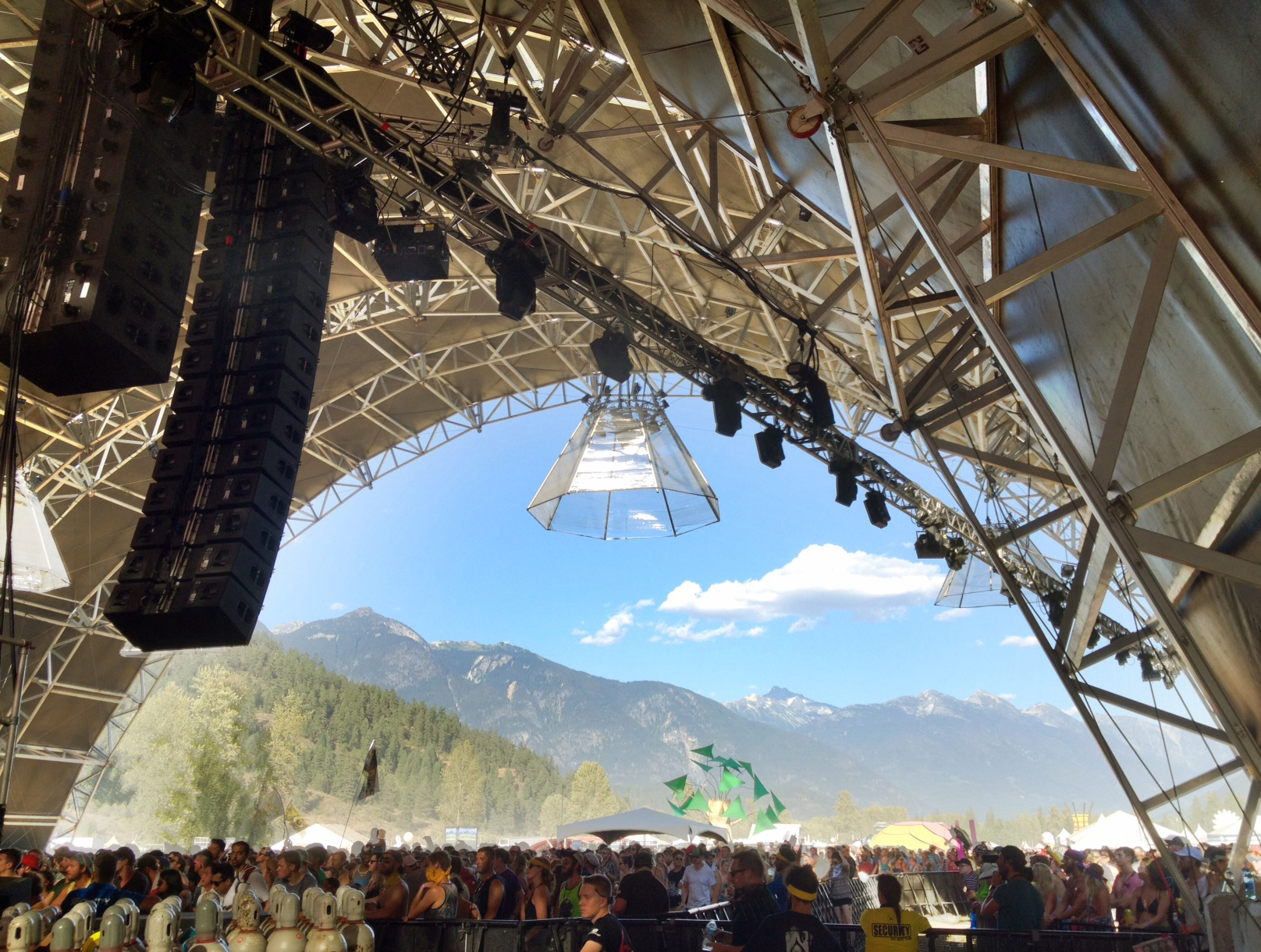 CANADA: Detroit-based sound company Burst recently provided sound reinforcement for the main stage at the four-day music Pemberton Music Festival that took places near Mount Currie in British Columbia.
The festival, which drew more than 115,000 attendees, features multiple stages of live entertainment including rock, indie rock, hip hop, electronic, heavy metal and comedy. Burst deployed a d&b audiotechnik PA for the main stage along with Avid D-Show consoles. The main stage was headlined by The Black Keys, Kendrick Lamar, J. Cole, Tiesto, Hozier, Kid Cudi, and Missy Elliot.
The system consisted of left-right line arrays – each made up of 14 J8's and four J12's array modules. Low end was covered by two arrays of four JSUBS flown behind the main PA along with two by two JSUBs ground stacked under each array. A total of six Y10P loudspeakers took care of front fill.
Left-right delay towers provided coverage for the further out seating areas. An array consisting of six V8 and 2 V12 hung from each tower. The complete system was powered by twelve D80 racks, each made up of three D80 amplifiers.
"The client was extremely pleased with the coverage and fidelity of the system," said Scott Ciungan, Burst owner. "The range and low end is terrific – weather is was comedy or EDM – the system delivered exactly what was needed."
Burst equipped both the FOH and monitor positions with Avid D-Show digital consoles which Ciungan noted "is a work horse." FOH also utilised an Avid Venue FOH rack, stage rack and Lake LM44 processor. The monitor position was equipped with another stage rack and FOH rack.
The monitor rig was made up of a total of six V8 loudspeakers and four V subwoofers, split left and right. For performances purposes, 12 M2 bi-amped monitor wedges were on hand. DJ monitors was handled by eight L-Acoustics KARA loudspeakers and four dv-SUB subwoofers. Burst also had an assortment of Shure wireless microphone and Sennheiser IEM systems available.
"We received a number of compliments on the PA sound from the visiting engineers," Ciungan concluded. "Everyone was thrilled to work with such a well-known and respected PA brand. All in all it was an amazing four days of music."