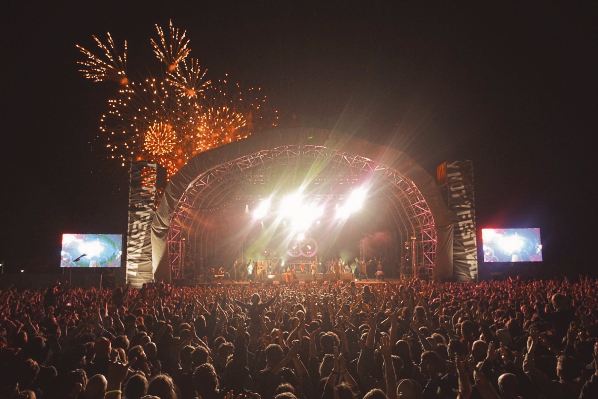 UK: As the PR for 14 events including No Tomorrow (DHP Family), Truck Festival (Count of Ten), Way Out West (Live Nation), Standon Calling and many more, Full Fat has represented an eclectic array of music festivals while delving into the wider worlds of food & drink, immersive theatre, visual art and innovative technology.
Full Fat's onsite teams set up press offices at locations ranging from Cheltenham to Chelmsford and Matlock to Montenegro, with several visits to destination-of-the-moment, Croatia. In total the team travelled over 5000 miles internationally this summer.
Amongst the numerous highlights of the season Full Fat were appointed as PR for Sea Dance, an event from the team behind the legendary EXIT Festival, and a global-reaching streaming partnership brokered by Full Fat between Vice and Hideout Festival.
Further more, as Full Fat reflects upon festival season 2015 and the campaigns that have run throughout the year, the agency has racked up other impressive statistics, including over 300 interviews with clients and artists across the full spectrum of the media and almost 1000 media professionals accredited.
In an increasingly crowded and competitive market, Full Fat has worked tirelessly to achieve cut through for its clients, Co-founder and Managing Partner Daniel Walsh commented: "We'd like to take a moment to thank the vast number of professionals we've worked with this season. From artists to their representatives, editors and journalists, photographers and the array of stage managers, security personnel and stewards who we've met in the fields this summer."
Full Fat may have only just dusted off its passports and wellies however, festival season 2016's first announcements are expected by the autumn.
Graeme Merrifield, Director of Wychwood Festival, said: "We have worked with Full Fat for almost a decade now, and all though that time we've relied on them to deliver the best coverage possible from a local and national standpoint, as well as manage communications on site. I can't fault their service, and the fact they know our product so well now, means they have essentially become a natural extension of our company."
Jess Brown, Marketing Manager for Count Of Ten (promoters of Brownstock, Truck and Y Not festivals), said: "We've just come to the end of our first year working with Full Fat across a number of events. Our range and quality of PR coverage has accelerated very fast, and importantly in the events industry they are also a really nice bunch to work with."
Dan Blackledge, Director of Sound Channel (promoters of Hideout Festival), said: "This year Hideout Festival celebrated five years of parties and it was our biggest year yet. We have worked with Full Fat since the very beginning but this year collaborated much more closely to create an even bigger campaign that put Hideout at the forefront of the festival market and communicated our fifth birthday. It was a pleasure, as always, working with Megan and the Full Fat team and we enjoyed some really fantastic results over the course of the year."