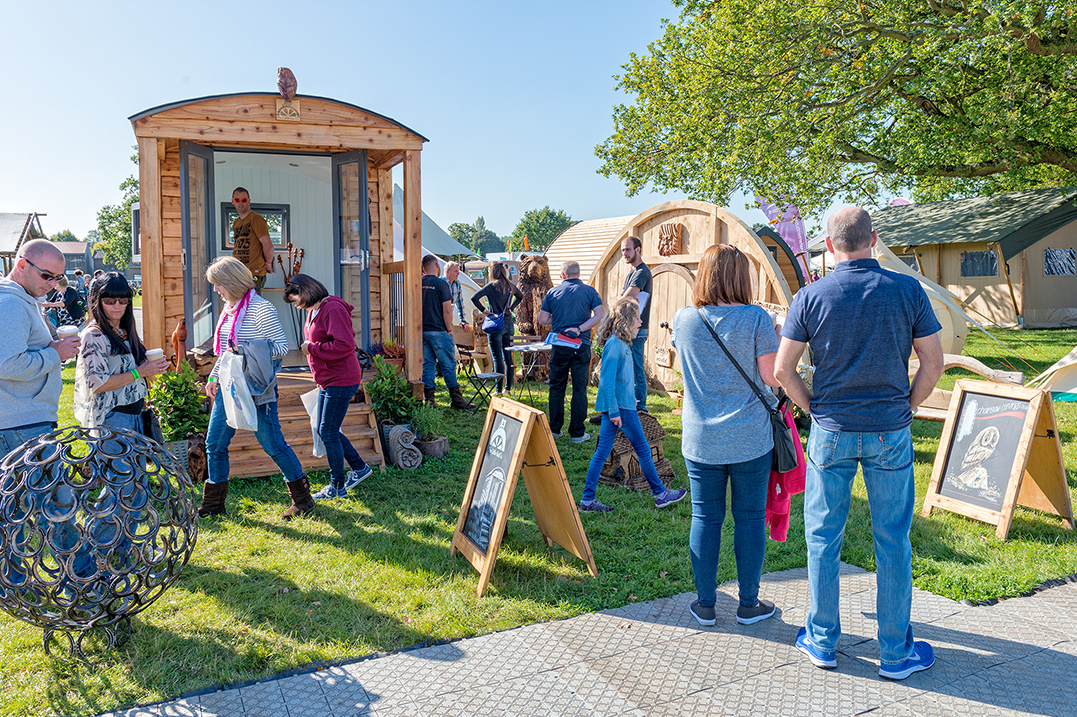 UK: Glamping guru Kate Morel was right on the money when she predicted the success of the Glamping Show, an event totally dedicated to the fledgling industry of luxury camping. Glamping made its mark at Stoneleigh Park last weekend, with nearly 1,000 visitors walking through the doors in the first hour.
Visitors arrived from all corners of the UK including established 'glampsite' owners, wanting to learn about the latest trends and innovative ways on how to continually improve their business as well as visitors who are planning to open their own glampsite. All were welcome and with nothing to distract from the main business at hand, everyone, visitors and exhibitors alike, benefited from the focussed nature of the show.
Glamping seminars were held in bespoke seminar pods and all were exceptionally well attended with the audience spilling out the door on some occasions.
There's always a risk in attending an exhibition without a track record but the work put in by Swan Events and Holiday Parks Management to publicise the event paid off, and the exhibitors had nothing to worry about as they picked up leads of exceptional quality throughout the Show.
Aquashell's Managing Director, Harry Singh, said: "We launched a complete range at The Glamping Show. We have had such good enquiries from operators who have lakes or riverfronts that they want to make use of. We have even had a customer come to see us from Spain. It has been great to meet the CLA here – 60% of their members have lakes on their land, so it is a huge opportunity."
Silver Lining Networks' Owner, Marc Jones, said: "Compared to other shows I have exhibited at, this one stands out because of the relevance of the enquiries. It is great to talk to decision makers, that makes the difference."
Tiny Wood Outdoors' Managing Director, Aidan Reeve, said: "This is one of the best shows we have ever attended because the focus is on glamping so it is completely relevant for us. We have talked to a lot of people who are thinking of setting up a glamping business, which is great because it will start properly for them at this show. One day at this show has been more successful for us than an entire three days at Farming Innovation."
Roll on next year when the Glamping Show will be capitalising on its success this year to make sure it's bigger and better in the autumn of 2016. Visit www.theglampingshow.com for more details.
Header photo credit: Norman Leftly