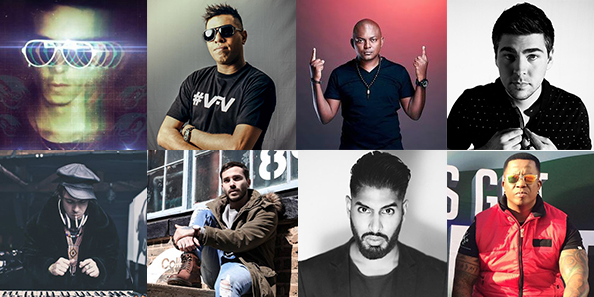 SOUTH AFRICA: Euphoria Music Festival is a five-year young, US-based electronic and dance music festival, and in 2015 will expand to include two dates in South Africa.
Promising to be a sound and light spectacular, combining cutting-edge visual elements and stage design, Euphoria Music Festival aims to create a unique combination of togetherness with nature, new friends, and the best in electronic, deep house and indie South African music.
Launching the South African shows, Huddle Park in Johannesburg will host Euphonik, Kyle Watson, Chunda Munki, Felix Laband and Matthew Mole on November 1.
Three weeks later, Pretoria will be set for a line-up that includes DJ Fresh, Kyle Cassim, Euphonik, Pop Art, Vimo, Kyle Watson, Chunda Munki, Matthew Mole and Desmond & The Tutus.
Adding a unique twist to this year's festival, the inclusion of pop and indie will ensure that fans of music are treated to an eclectic mix.
Tickets for both shows are now on-sale from Computicket, Shoprite, Checkers and Checkers Hypers across South Africa.