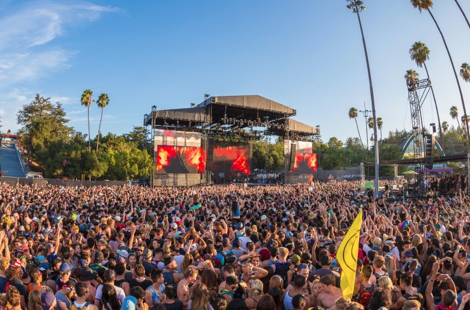 USA: Following a spate of drug-related casualties at electronic music festivals and concerts in the US, the Los Angeles County Board of Supervisors voted unanimously in support of the formation of the Electronic Music Task Force on September 1, which will act in an advisory capacity towards dance festivals in the hopes of making them safer.
Billboard reported that the motion was spearheaded by LA County Mayor Michael Antonovich as well as LA County Supervisor Hilda Solis. Solis said: "I want to emphasise that our efforts around this motion, above all, are about the health and safety of those attending these events" in a statement. The Task Force's initial report is due in just under four months' time, and will contain recommendations for enforceable health and safety measures at electronic music festivals held on county property. The Task Force has not ruled out a temporary or permanent ban on such events, and will also consider whether such a measure would violate First Amendment rights.
Meanwhile, Live Nation has cancelled HARD's A Night At The Fairplex event, originally scheduled for September 10. HARD's two-day Halloween party, Day Of The Dead, will also face serious restrictions. The festival, which will be held at the Fairplex in Pomona with a line-up including Skrillex, DJ Tennis, Seth Troxler and The Martinez Brothers, will be forced to limit its attendance to 40,000, in comparison to a crowd of 65,000 last year. In addition, the gathering will now be limited to attendees 21 years of age and up, with more cooling stations and security present onsite.