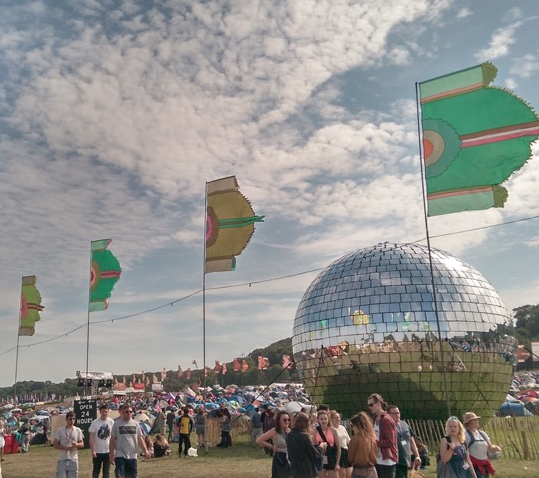 UK: Fuelled by Green D+, Midas Productions powered the campsites, 21km of LED festoon lighting and a record-breaking disco ball at Bestival last weekend, generating more kVA but cutting costs and emissions in the process.
Situated at the top of the route into the festival arena, and visible from all the main campsites, Midas inflated Newsubstance's mirror tile-covered PVC bladder to 10.33m, 35cm bigger than the previous disco ball record holder, and kept it at size via a bespoke pressure management system.
Andy Dann, Operations Director at Midas, said: "The Guinness World Record was a fantastic achievement for Bestival and it was a pleasure to keep the ball in shape and to bring Green D+ to the event for the first time."
Introduced to the market this year, Green D+ is cleaner on the generator than red diesel and produces 35% less NOx and 85% less particulates. Extensive testing saw it take a Tier I generator to Tier IIIA for NOx and a Tier II generator to Tier V for particulates.