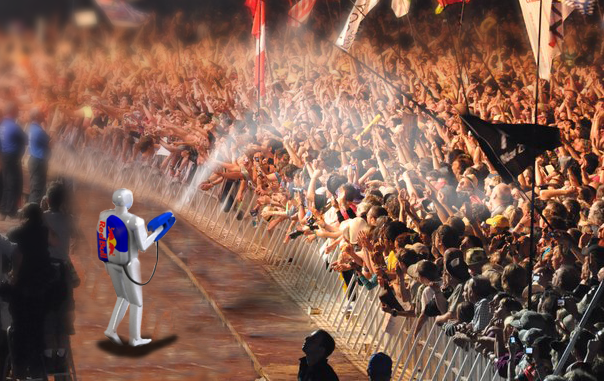 UK: Brands, events, conferences and exhibitions now have the opportunity to connect with their audiences through taste, with the launch of Multi-Sensory FX from Quantum.
The immersive effect synthetically replicates any flavour, from the latest soft drink brand to food combinations. It is then dispersed via a range of mechanics, visual and non-visual, including smoke-filled bubbles, mist, rain and snow.
Shaun Barnett, owner and director at Quantum Special Effects, says: "Taste is one of the most powerful human senses and until now it has been very difficult to incorporate into an event. Now we can bring this additional dimension to any event.
"From strawberries and cream to gin and tonic, anything is possible. We've developed Multi-Sensory FX to be suitable for everything from small intimate audiences to large-scale events spread across huge outdoor areas. It opens up a world of opportunities for experiential agencies, product launches, festivals and concerts."
Quantum is inviting those interested in experiencing Multi-Sensory FX firsthand to get in touch to attend a demo day. Visit Multi-Sensory FX's official website or send them an email for more information.
The flavours are food-safe, non-allergenic, non-staining as well as diabetic, halal and kosher. They are created using a scientific process that captures the flavour exactly, distilling it into a concentrated liquid.
This liquid is then released through a variety of methods designed by the Quantum team, including the Atom system, which produces a fine atomised mist.
The Atom was first developed for a New Year's Eve fireworks event held as part of the Vodafone Firsts campaign. It was used to disperse food-grade liquid mist over a crowd of 50,000 along Victoria Embankment in London.
Barnett continues: "We developed the Atom system to give instant delivery of flavour over a large area, allowing a huge number of people to taste the same flavouring at exactly the same time.
"Since then, we've developed a range of other deployment systems including mesmerising smoke-filled bubbles.
"We can put one flavour in the bubble solution and another in the smoke inside, so you can have gin and tonic bubbles, for example. You can then add helium to the balloons to make them rise, or drop them from a ceiling rig and watch them cascade down."
Smoke and haze is the easiest and most cost-effective way for events to introduce the Multi-Sensory FX and can simply replace the standard smoke and haze machines used on most events. For more intimate events, Quantum can install a rain or mist curtain.
"The opportunities are endless," concludes Barnett. "We can even flavour flames if you'd like us to."