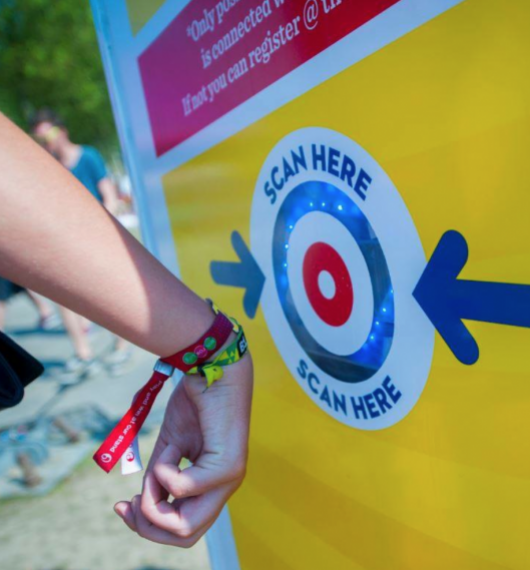 UK / EUROPE: The Festival Awards has announced that PlayPass and PayPal will be the RFID / Cashless partners at this year's editions of the UK Festival Awards & Conference (in London) and the European Festival Awards (in Groningen, NL).
PlayPass, one of Europe's leading providers of RFID cashless, access, accreditation and brand activation solutions at festivals and events, have achieved notable international success this year, earning an enviable track record for delivery at an impressive list of festivals spanning Germany, France, Belgium, Spain, Thailand and China. These included Lollapalooza Berlin, Berlin Festival, Melt!, Splash!, Together Festival, Road To Ultra, Clockenflap, and many more.
PayPal have teamed up with PlayPass to deliver an enhanced cashless payments offering to live events that now enables event attendees to load and manage funds using their PayPal accounts. This innovative service has already been deployed at full-scale to great success at Low Festival and Cruïlla in Spain.
PlayPass and PayPal will be showcasing their solutions at the UK Festival Awards & Conference events at the Roundhouse in London on Thursday November 26, as well as at the European Festival Awards in Groningen, Netherlands on Wednesday January 13. PlayPass will also be powering various aspects of the visitor experiences and contributing to panel content at the UK Festival Conference.
Festival Awards' Event Coordinator, Tom Lawson, said: "PlayPass have proven themselves this year as the cashless provider that promoters can rely on. Their collaboration with PayPal adds another exciting level of possibilities so we are very pleased to have them as our cashless payments partners at this year's UK Festival Awards & Conference and European Festival Awards."
PlayPass co-founder and CEO, David de Wever added: "This year has been incredible for us. We implemented some of the biggest festivals in several countries, worked with global brands like PayPal, Live Nation and SFX and proved to them all that our solution is the most stable and secure in the market. 2016 will be an even more exciting year as we invest in new markets and expand our team. The UK, with so many outstanding festivals, will be one of our focus markets. Hence, having the chance to sponsor the UK and European Festival Awards was an ideal opportunity for us at this time."