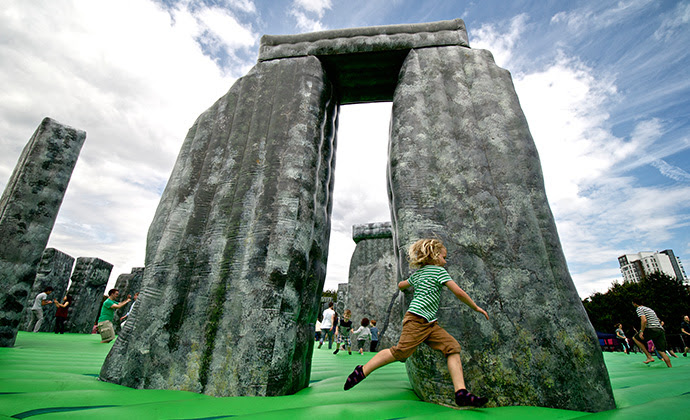 AUSTRALIA: WOMADedlaide has confirmed 33 additional artists for its 2016 edition. Boosting the already impressive line-up are the likes of Mercury Prize nominated Asian Dub Foundation, French-Cuban twin sisters Ibeyi, acclaimed Tex-Mex indie favorites Calexico, the transcendental Alsarah & The Nubatones, plus home grown heroes All Our Exes Live in Texas, Husky, Surahn, NO ZU and Kev Carmody.
WOMADelaide 2016, taking place from March 11 – 14, will again feature a major site installation – the irreverent and family-friendly collision of history, mysticism and art – Sacrilege. Created by Turner Prize-winning artist Jeremy Deller, Sacrilege is an interactive, life-sized, inflatable replica of Stonehenge, flying in to challenge the bounding curiosity of aspiring druids of all ages.
In addition to the action happening on the stages, our program of art installations, curiosities, street theatre and surprising encounters awaiting you throughout the park has been steadily growing, with the addition of the enchanting Acrojou, Fair Play Comedy, The Miraculous Theatre Company, and The Future Postal Service for the KidZone.
The full program can be viewed here.