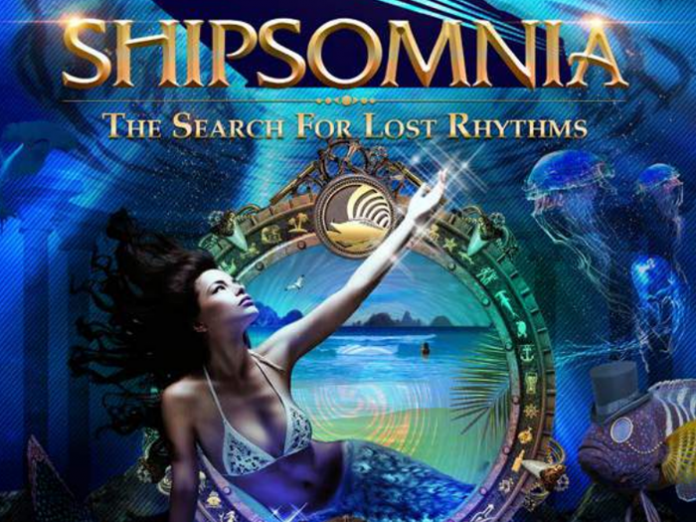 SINGAPORE / THE SEA: Tickets to the world's most talked about music and arts festival-cruise vacation, Shipsomnia, have sold out – five months after it launched its early bird tickets for its maiden voyage. The organisers have now opened their waiting list for those still hoping to get on board the cruise should any cabin become available from cancellations.
With just two months away before Shipsomnia makes its global splash, setting off on Jan 2, 2016 from Singapore to Phuket and Langkawi, and back to Singapore on Jan 6 the ship will be filled with adventure seekers hailing from more than 35 countries – Australia, US, UK, Canada, Singapore, Malaysia, Thailand, India, Norway, Mozambique, South Africa, Spain, Germany, Mexico, Brazil, Dubai and many more.
"Our only focus is to give people the absolute best time of their lives with like-minded people from across the globe at some of the best destinations in Asia," said Alessandra Maderni, Co-founder and CEO of Mad Fresh Events. The annual Shipsomnia organised by Mad Fresh Events, comprising professionals in the travel and entertainment industry from Asia-Pacific, Europe and the United States. Mad Fresh Events is already planning Shipsomnia's 2017 edition with a completely new chapter to Shipsomnia's storyline.
Like no other, Shipsomnia will feature an elaborate staging production on the grandiose Costa Victoria, propped out with a mythical aquatic theme with a steampunk twist. Providing the non-stop entertainment are more than 50 artists (DJs, circus performers and dancers) from the United States, United Kingdom, Germany, Brazil, Australia, Canada and Asia; including Singapore, Bali, Shanghai, HongKong, Jakarta, Bangkok and Manila. The music line-up – with a mix of music legends, heavy-hitters, underground sensations, emerging stars and Ibiza favourites – is curated for music lovers.