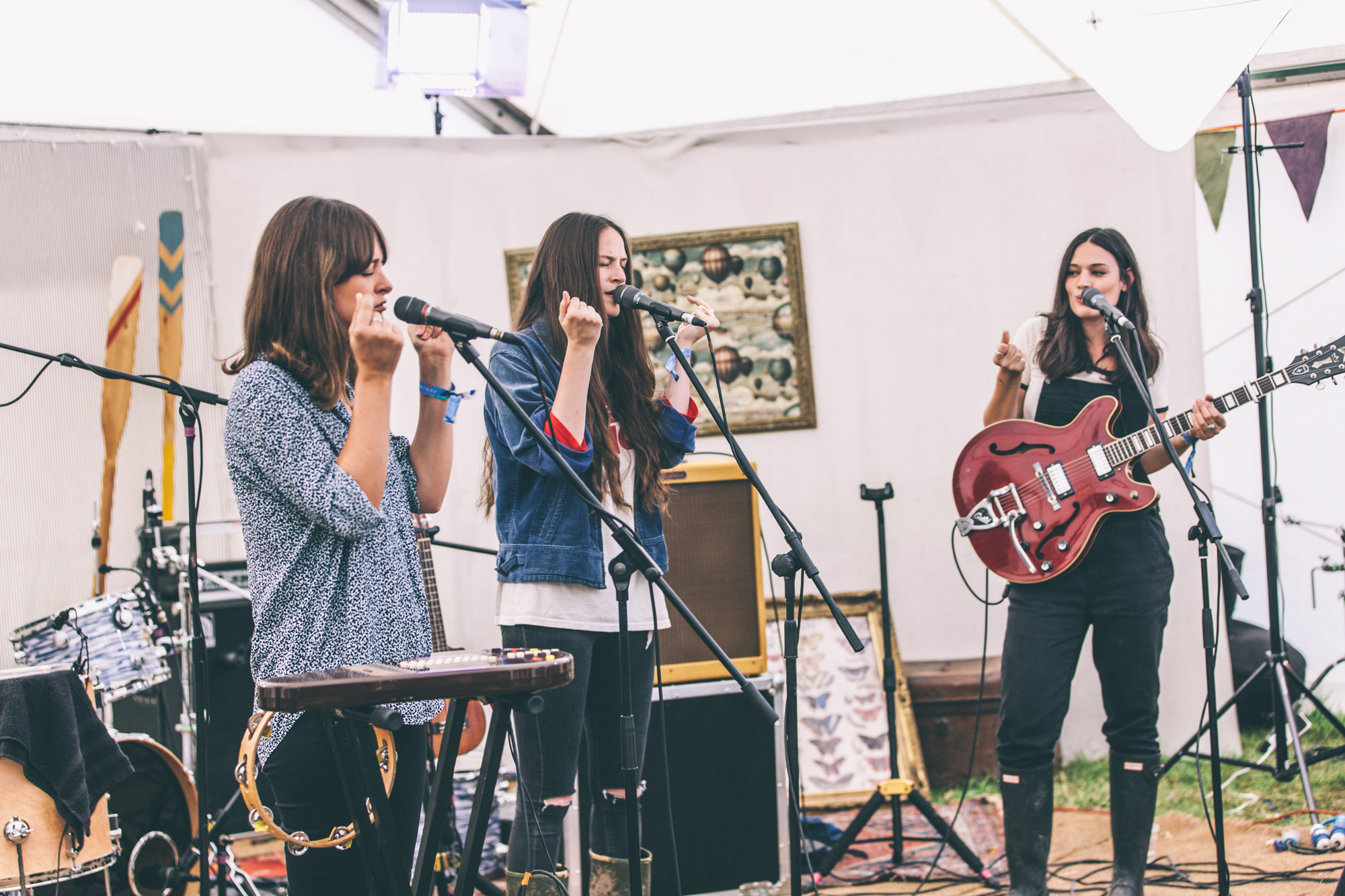 UK: Having just celebrated its 13th anniversary, the Green Man Festival – held in the Brecon Beacons in August – has built a reputation as one of the UK's best music events. Typically featuring a stellar line-up of alternative, indie and folk and dance acts, Green Man 2015 included Leftfield, St. Vincent, Hot Chip, Super Furry Animals and Television among the highlights.
During the event, Audio-Technica supplied an array of microphones from its Artist Elite, Artist Series and 40 Series ranges and an Allen & Heath Qu-24 digital mixer for the filming of The Green Man Sessions – intimate live performances of acts appearing at the festival. In charge of proceedings was Charlie Allen from video production company Naked Noise, who faced both a challenging schedule and technical hurdles during the project.
"The Green Man Festival had commissioned us to film and record 14 artists over three days," he said. "With a variety of acoustic solo acts, full bands and everything in-between. The session tent was positioned directly behind the Rising Stage, so there was the potential of considerable noise bleed. Fortunately the Audio-Technica mics we chose for the task all proved ideal in terms of direction and noise rejection.
"I've been seriously impressed with the whole Audio-Technica mic offering, but for me the real standouts were the AE3300 handheld cardioid condenser and the ATM250DE dual-element dynamic / condenser. The AE3300 is astonishing on vocals, giving you the sound of a studio condenser but with excellent feedback rejection – it's very rich-sounding and really blew us away. And the ATM250DE on kick drums was a real revelation – to have the flexibility of blending a hypercardioid dynamic for a clicky beater sound and the condenser element for a resonant low end is fantastic."
The Allen & Heath Qu-24 mixer also proved to be the perfect partner for the Green Man Sessions according to Allen: "We tracked everything to Logic using the built-in USB interface and the quality of the preamps and converters was truly excellent," he said. "Likewise, the ergonomics were fantastic for quickly mixing all the monitors with fast access to effects when needed. I've been using the DAW control to mix the sessions in post-production and I'll be using it for all future live recordings – I love it."
In addition to the microphones highlighted above, the Green Man Sessions also featured a AE6100 hypercardioid dynamic, ATM350 clip-on cardioid condenser, ATM650 hypercardioid dynamic, AT4033 cardioid condenser, ATM250 hypercardioid dynamic, and AT4050 large diaphragm condenser.
Audio-Technica
Allen & Heath
Green Man Festival
Header photo credit: Marieke Macklon