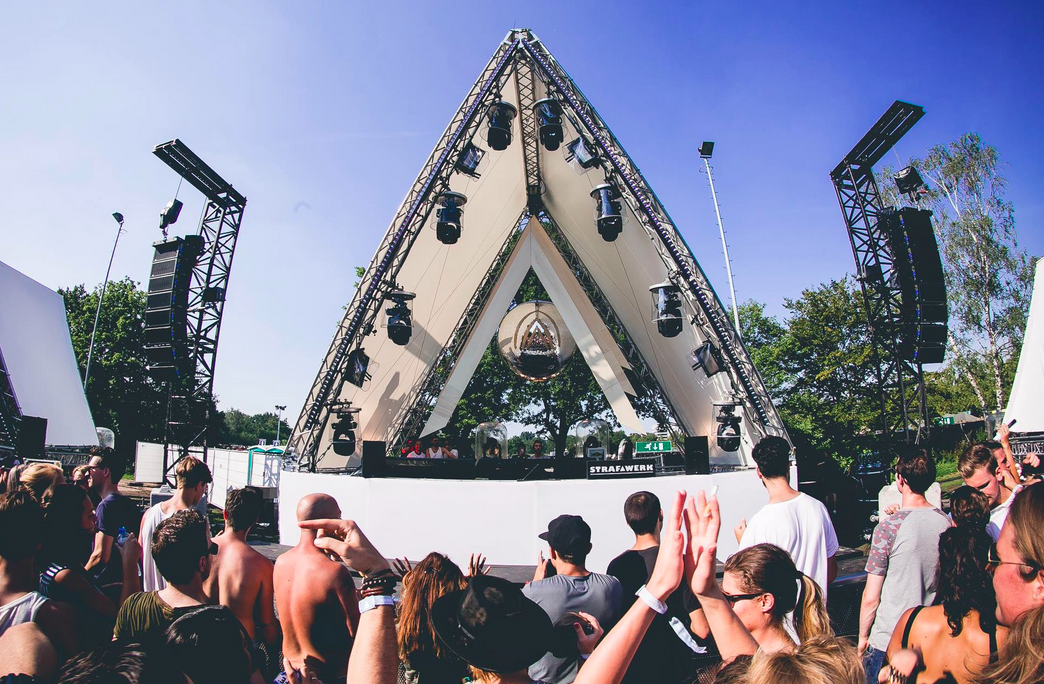 NETHERLANDS: At the sold-out STRAF_WERK Festival, four Meyer Sound systems helped transform Amsterdam's Sportpark Riekerhaven into a playground for electronic music fans. Led by a LYON linear sound reinforcement system, the systems were provided by Generations Light & Sound of 's-Gravenzande, the Netherlands.
"We heard several new systems through the course of last year, and the one that blew us away was LYON," said Chris van Meer of Amsterdam-based Apenkooi, the music events company that produced STRAF_WERK. "For a dance music event organiser, sound is a critical element. We need a partner that we can depend on for consistent quality, and for us that partner has been Generations."
This is the second consecutive year that Generations has provided LYON for STRAF_WERK. "When we first used the LYONs last year the results were fantastic," said Thijs van Rossum of Generations. "The boxes are small and light for a main stage system, but they are extremely powerful. And the power of the 1100-LFCs is just amazing."
Hosting headlining DJs such as Hot Since 82 and Jamie Jones, the main Blanc Stage was powered by dual arrays of eight LYON line array loudspeakers each, supported by 14 1100-LFC low-frequency control elements set in a cardioid configuration. Two-each UPQ-1P and UPA-1P loudspeakers provided fill, and a Galileo Callisto loudspeaker management system with one Galileo Callisto array processor provided system drive and alignment.
The Violet Stage system was built around 12 MICA line array loudspeakers and 12 1100-LFC elements, the Green Stage featured eight MTS-4 self-powered loudspeakers and 10 650-P subwoofers, and the Blue Stage deployed four MSL-3A conventionally powered loudspeakers and six 700-HP subwoofers. Also used on the three stages were UPQ-1P and DS-2P self-powered loudspeakers and Galileo loudspeaker management systems. USM-1P stage monitors and 650-P subwoofers provided onstage foldback for all four stages.
For van Rossum, the success of STRAF_WERK validates the importance of consistent sound quality. "Since the beginning of Generations 15 years ago, we have used only Meyer Sound systems," he said. "If we don't have enough in our own inventory we will sub-rent from other Meyer Sound houses, as we do not want to compromise."