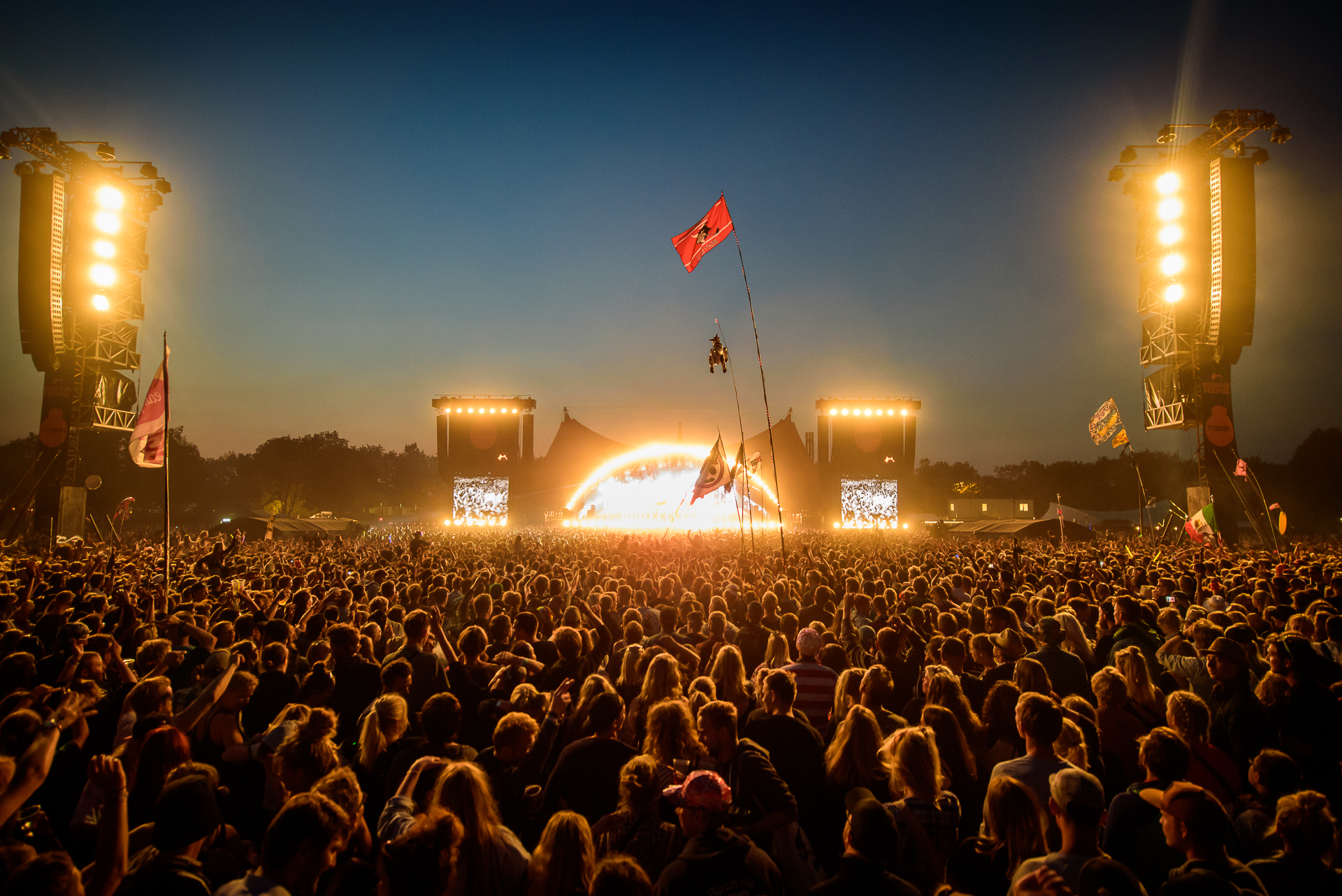 DENMARK: The Red Hot Chili Peppers have been confirmed as the first headliner for Roskilde Festival 2016, twenty years after their first performance at the Danish festival.
Having formed in 1983, the band released a series of albums that quickly gained them a loyal audience. Their groundbreaking fusion of funk, hard-rock and hip hop eventually catapulted them onto the world stage with the release of their landmark Blood, Sugar, Sex, Magik in 1991. They have since sold more than 80 million records worldwide, been inducted into the Rock and Roll Hall of Fame, and won seven Grammies.
Roskilde's Head of Programme, Anders Wahrén said: "There have been persistent rumours about the return of RHCP for a long, long time. We're thrilled that they finally turned out to be true. We've been told that they can't wait to come back to play, living up to – and underlining – their status as a legendary rock act. We have great expectations and are looking forward to a show that will offer both new songs and all their hits."
Red Hot Chili Peppers are hard at work on their 11th studio album, their first since I'm With You from 2011. The band has enlisted super producer Danger Mouse for the new album, which will be released in 2016.
Approximately 175 acts from all over the world are expected to play Roskilde Festival 2016.
Acclaimed artists such as Courtney Barnett, Action Bronson and Mac DeMarco have already been confirmed for the Danish festival, and many more announcements will see the light of day in the coming weeks.
Header photo credit: Joeri Swerts