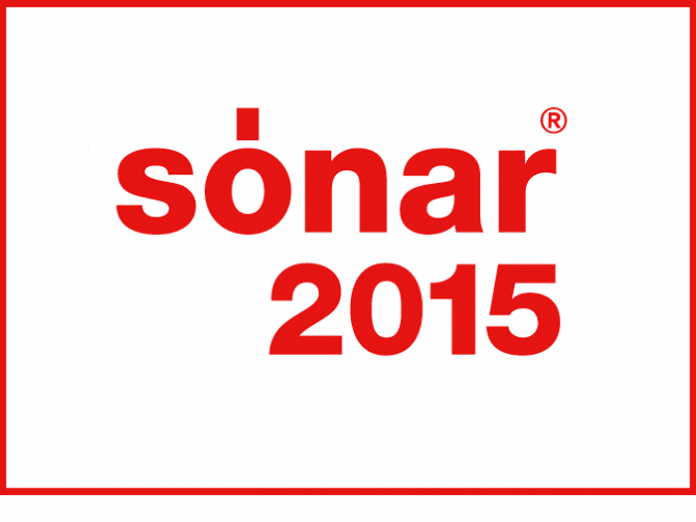 SOUTH AMERICA: From November 24 – December 7, Sónar will take place in four Latin American capitals: São Paulo (November 24 – 28), Buenos Aires (November 28, 29 and December 3), Santiago de Chile (December 5) and Bogota (December 7).
Sónar will be held for the first time in Chile and Colombia, returns for 2nd time to Argentina, and for 3rd time to Brazil, presenting more than 90 performances by 15 European and 36 South American artists. Simultaneously, Sónar+D will organise more than 80 activities spread across São Paulo, Buenos Aires and Santiago de Chile.
British duo The Chemical Brothers, Hot Chip and Evian Christ head the line-up at each of the different city dates. They will be joined by other European artists including Gorgon City, Modeselektor, Kiasmos, Totally Enormous Extinct Dinosaurs, Double Vision: AtomTM+ Robin Fox, Dixon, Brodinski, Recondite, Eats Everything, Pional and Begun.
As part of its international itinerary Sónar will boost its global reach, helping to map out the new sounds, artists, and important local musical scenes in Latin America. Among the Latin American scene's most prominent figures will be Peruvians Dengue Dengue Dengue!; Colombians Frente Cumbeiro; the electronic champeta and vallenato of Bomba Estéreo; Latin house in multiple forms from Argentines Jay West & DJs Pareja, and Chileans Matanza, Valesuchi and Alejandro Vivanco. There will also be a place for the new South American electro pop sound through: Argentines BBS Tecno (the new electronic project Babasónicos) and Poncho; Uruguayans Campo; and Chileans Aoraqui; as well as eccentric and analogical projects like Brazilian Zopelar, Colombian Las Hermanas and Chileans Nabucodonosor.
The technology and creativity conference Sónar+D will bring together its digital communities and leading figures in the creative and entrepreneurial world. Among more then 80 Sónar+D activities spread across three cities, noteworthy events will include the Santiago de Chile call for entries of the Atacama astronomical observatory to artists who will create sound compositions from the universe, and the participation of speakers including the likes of Austrian Gerfried Stocker, artistic director at the Ars Electronica Centre, and Leo Prieto, founder of Fayerwayer, the most widely read technology blog in Latin America. One of the Buenos Aires event highlights will be Music Hack Day, which will involve two days of creating tools for production, distribution and musical interpretation. The event will also feature an exhibition area starring Argentine artists from the world of video, installations and creative programming.
The maker spirit will take over in São Paulo with a series of guided tours, workshops and talks about the culture of digital manufacturing. The Brazilian edition looks at the audiovisual arena and will offer an extensive SonarCinema program together with the In-Edit festival at the Museu da Imagem e do Som.