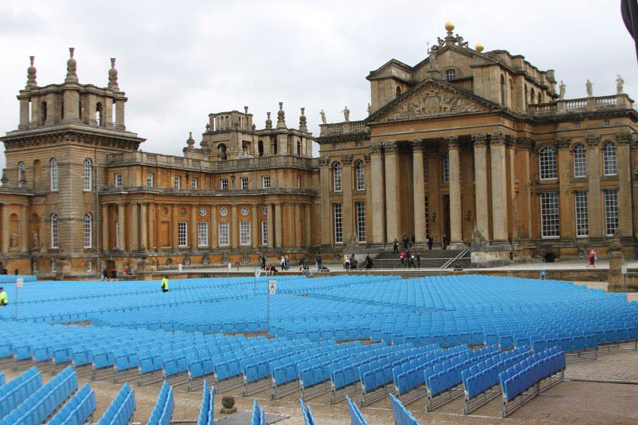 UK: Star Events returns to Showman's Show on the back of a phenomenal season in 2015, which saw it providing infrastructure and ingenuity on grass, on tarmac and on water.
The Star stand, at the corner of Avenues B and G, will be focussed on the company's seating and fencing & barriers portfolio, the latter a component part of events from Cyclo-cross to Latitude Festival.
Star seating has shaken up the event model with its comfort, legroom and cost. In the spirit of a taste test, at Showman's, visitors will have the opportunity to directly compare the industry's traditional, uncomfortable folding chairs, such as 'Sams', with Star Events' tip-up, flat floor system, which comes replete with air insulated seats and backs.
This summer, the Star system was used across events including Greenwich Music Time, Nocturne Live at Blenheim Palace, pictured, and Neil Diamond at Blackpool FC. In all cases the promoters reported superb audience feedback.