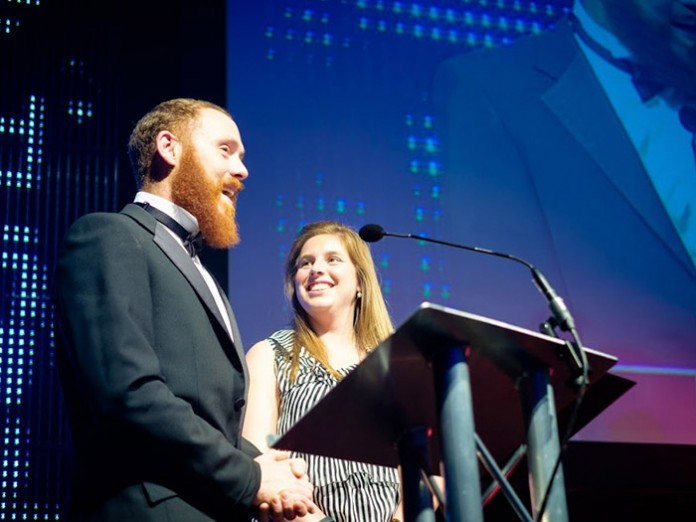 UK: EventServ – the UK and Ireland's leading event infrastructure support supplier – has been named as Scotland's Best Event Services Supplier for the second year running.
The company also took home the prestigious Event Services Grand Prix, an award presented to the best overall services supplier.
Presented at this year's annual Scottish Event Awards (held on 7th October 2015), the two awards are testament to EventServ's growing portfolio supporting major events in Scotland including T in the Park, Royal Highland Show, Wickerman Festival and more recently partnering with Glasgow Life supporting its sub-brand, Glasgow Sport, as a Sports Pillar Sponsor.
Both awards commended EventServ for its impressive growth in clients and revenue over the past year, as well as recognising the company's work at the 2014 Glasgow Commonwealth Games, where it installed technical support structure, camera platforms, containment bridges, performance stages and disabled viewing platforms.
Emily Huddart – EventServ's business development manager – said: "Ensuring we provide innovative, end-to-end support to all our clients is at the forefront of our services and is proving to contribute to the growing success of the company.
"We are delighted to win the Best Event Services Supplier award for the second year running as well as the Event Services Grand Prix. These accolades are a fitting acknowledgement of the commitment of the entire EventServ team – both front-of-house and back-stage, on-site crew – and the services we provide."