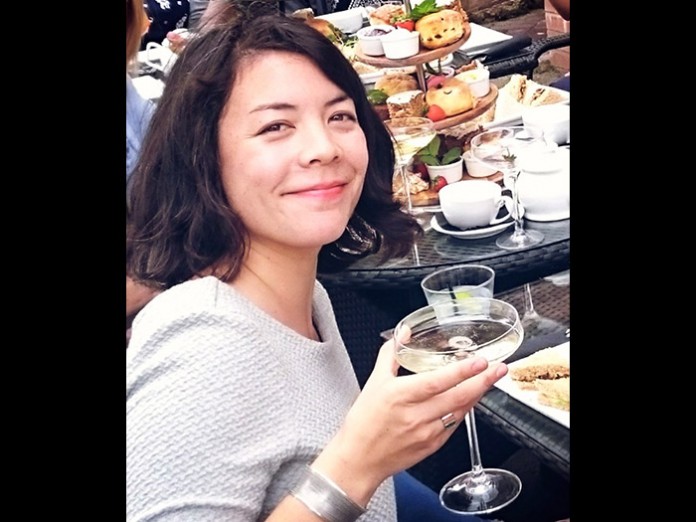 Toki Allison is Creative Production Coordinator at Nozstock: The Hidden Valley and also works for a tech company as an events coordinator. She has worked in content and event production for 12 years and has a rich understanding of communications and partnership development, fostered through periods working at the BBC and with arts organisations. Nozstock: The Hidden Valley will take place from July 22 – 24 2016, with the theme 'Wonders of the Ancient World'.
Festivals used to be a home for the outcasts, the ravers and party people who wanted to live outside the norms of everyday existence. Adventurers who wanted to somehow maintain the free-loving, fresh-minded promise created in the '60s. Now, everyone's been to a festival – your granddad, your mate's mum and your 14-year-old cousin losing her V Fest V card.
But what does that mean? Where some berate the homogenisation and sheer virulent festivity now blighting the UK ('not like the old days'), others revel in this plethora of choice, the wonderful possibility and the playfulness of each and every unusual, original and not-so-original festival creation.
When Nozstock started, we promised amongst our 30-strong volunteer committee at the time that we would always 'offer something for everyone', not understanding the commitment we were making or the downright difficulty we would face when we tried to follow through on this promise. For within a few years, as a 50-strong committee, we realised that the niche festivals were the ones making great waves, growing by the hundreds and thousands in no time at all. Yes, in fairness, some of them had some healthy backing and we were working on a mere 70-acre farm with limitations and budget constrictions at every turn, but every festival takes a major financial risk really.
Despite many times returning to the conversation of whether to go niche, none of us could really commit to this plan. It felt a disappointing step for a festival that prided itself on having four generations of a single family visiting. We just couldn't do it.
So we didn't. We decided not to pretend to be anything else. We were the ramshackle, homemade, hotchpotch festival. That's what all our fans were telling us they loved. Frankly, that's what we loved. Not being disorganised – we always fought against that. But offering that real experience that was recognisable, felt connected to a handmade, bespoke, personal relationship. That's what we were about, that was our inescapable charm.
And now we revel in it. Which is why we can have a hoard of skankin' dnb and grime-heads getting down and dirty in the yard, whilst families frolic, play-timing in the Dingle. That's why we stay open till 4am with all-night bass music, drawing out those nostalgic smiles reminiscent of '80s raves, but make sure we're up at 9am to entertain the kids with animations, workshops and a world of silly games and playing pretend.
It's not always easy. Some years the rain drives in and the stalwart fiends of the night keep the festival thriving, the families tucked up tight in the dry or packing up for an early departure. But with nurturing, the right activities, dedicated play zones, one-to-one performances and wanton creativity, the families stick around because there's a place for the mature ravers, the beat fanatics and the lively, brand new youth to play side by side.
How to keep it varied
• Respect all opinions. There is no room for the uber muso or art snob. We all like different things. Embrace the stuff you're unsure about but others won't stop harping on about – you might grow to love it, you might not. But someone else definitely will.
• Democracy takes a long time. A multi-programmer team makes for complicated conversations, drawn-out meetings, challenging persuasions, but that honing and questioning pulls out the best decisions from the fray of options.
• Sort out your safe zones. Not in a panic room, 'where's my rifle' kind of way. By creating areas of openness where families can chill and stretch and play. Like a playground and picnic area in your family campsite, or impromptu games in your roomier arenas. But don't segregate – infiltrate!
• Keep a dialogue with your punters. It's not just about surveys – although they have their place. But talk to your mummy bloggers, your dance publications, your audience and your traders. In fact, all opinions really are valid. So just ask people what they think.
• Sell the experience. Nozstock will never compete with the massive festivals on line-up but that's not what we're about. We continue to be the festival for four generations of one family and that's who we're targeting.
The topography of the land, laying down stages and creating personalised areas with a bit of thought for the people using them – all this contributes to creating a home away from home. So the feeling is that your mate has let you on his farm to enjoy the spoils of the land, and the people there are happy to meet anyone. The world created feels new, free and fresh and you are the adventurer, one of the original voyagers in this silliness with a one-way ticket to celebration.